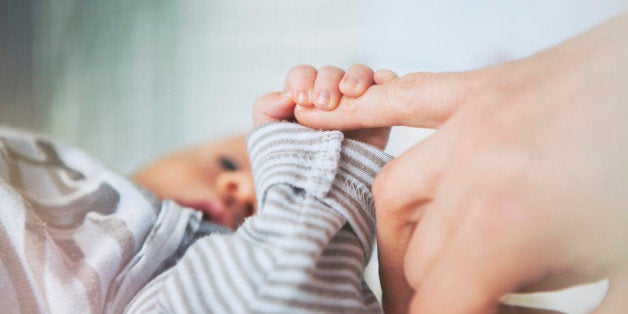 It is amazing to watch how new moms embrace motherhood because they are eager to learn new things. Then there are some new moms who believe that since they gave birth to a baby, they know best and shouldn't have to listen to other people.
Baby care for a newborn is something a new mom has to physically practice. All in all, moms are to be commended for trying and learning. Here you will find 9 daily practices that will be sure to add ease to those trying days.
1) You Should Bond as New Parents: I encourage moms to voice all of the changes they're going through. Share how you feel each day as it's the beginnings of the everyday life of your family.
2) You Should Bring Calm to Your Chaos: My life's work has been bringing "calm to the chaos" of parenting. Being calm is an important way to great parenting and to keeping your health intact. I have experienced that when children see their parents' calm behavior, it invokes joyful ways of being.

3) You Should Do a Soul Check: I encourage new moms to do a soul check. When she's in need of some replenishment, I recommend that she journals her feelings. Or, put on some Pharrell and rock your 'happy' out.
4) You Should Replenish All Systems: Break the monotony as a new mom and get back to who you are. Enjoy the moments when you can to replenish and think about what is and what isn't working. After you've had that moment alone, you'll return to your family refreshed.
5) You Should Entertain Your Baby: All children love stories and music. They love to see you dance, so bust a move. And babies love when you speak to them. These are all good places to start entertaining your baby.
6) You Should Embrace Your Instincts: Don't be so fast to pull the trigger on the opposite of how you feel. Embrace your instincts and pay attention to them when they speak to you. You will make more productive decisions and argue less with your partner.
7) You Should Surrender Here and There: Many moms I know are ready to surrender right before falling on their faces. She wants to do it all on her own because mom thinks she knows best. But give up some responsibilities way before your meltdown happens.

8) You Should Welcome Help: Right out of the gate, let people know that you need help. Expressing that you need help is not taboo. People want to help, including your partner. This will also help you to beat the baby blues after you give birth.
9) You Should Connect With Your Partner: A new mom has her set priorities when the baby arrives. She sometimes needs to be nudged and distracted by her partner to help get back in the swing of intimacy. A little playfulness and loving gestures will help her confidence.