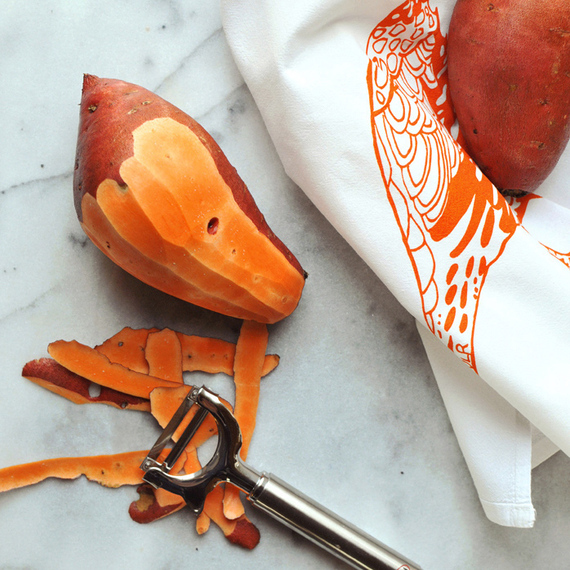 Oh the glorious sweet potato!
Boasting almost double the amount of fiber as regular potatoes and a bright orange hue that reflects their high beta-carotene and vitamin C content, sweet potatoes are true nutritional powerhouses. But that's not all: they're also rich in vitamin D, iron, potassium, calcium, and manganese. Sweet potatoes work well in any meal--including desserts!--and are such a family-friendly food that I like to consider them the ambassadors of the vegetable world. I love baking a big batch at the start of the week and using them for different dishes every day.
Sweet potatoes are one of the ten superfoods in my new cookbook, Superfoods at Every Meal. With each recipe featuring at least two (and oftentimes four or five) superfoods, you'll find it simple to serve your family healthy, quick wholesome meals at breakfast, lunch, and dinner... and everything in between.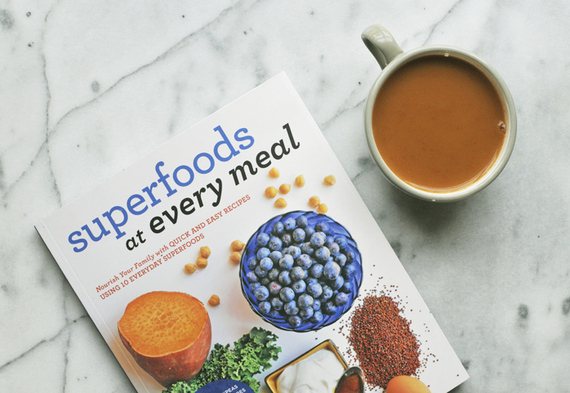 Here's 9 delicious ways to use this winter superfood in every meal:
1. In Muffins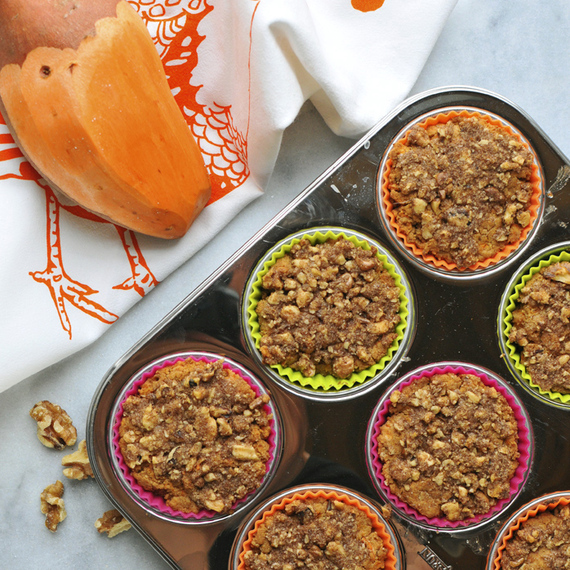 Sweet Potato Muffins with Walnut Streusel // get the recipe here via Nosh and Nourish
2. In Casserole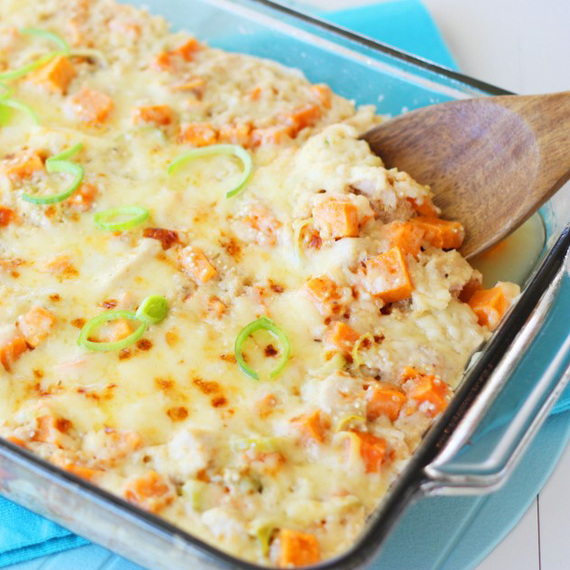 Sweet Potato and Quinoa Bake // get the recipe here from Super Healthy Kids
3. In Juice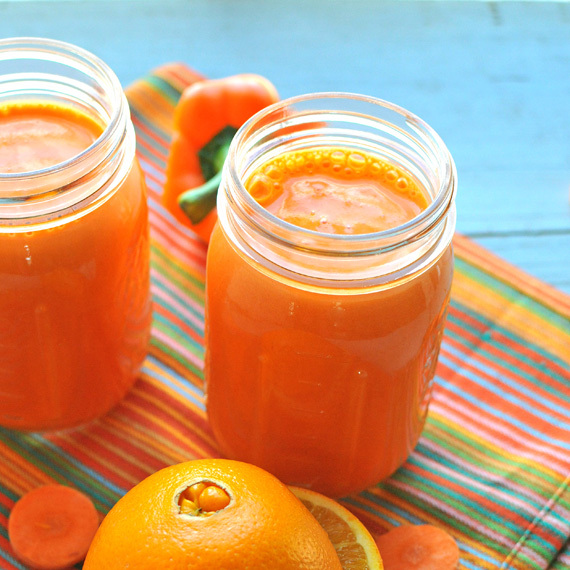 Super Orange Juice // get the recipe here via Nosh and Nourish
4. In Granola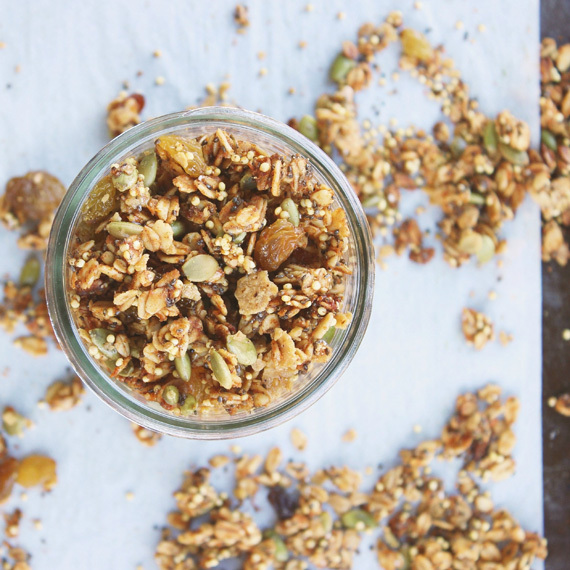 Millet + Cardamom Sweet Potato Granola // get the recipe here via With Food + Love
5. In Pancakes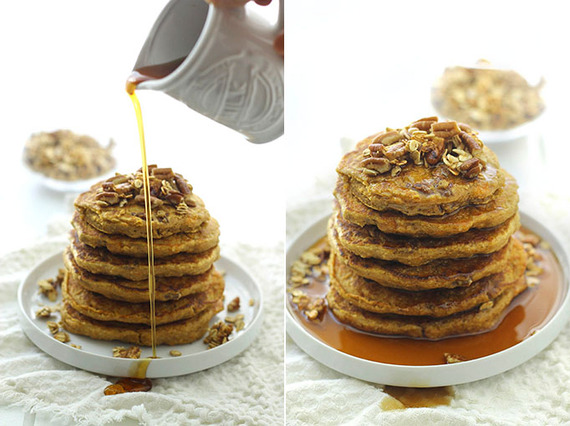 Sweet Potato Pecan Pancakes // get the recipe here via The Healthy Maven
6. In a Frittata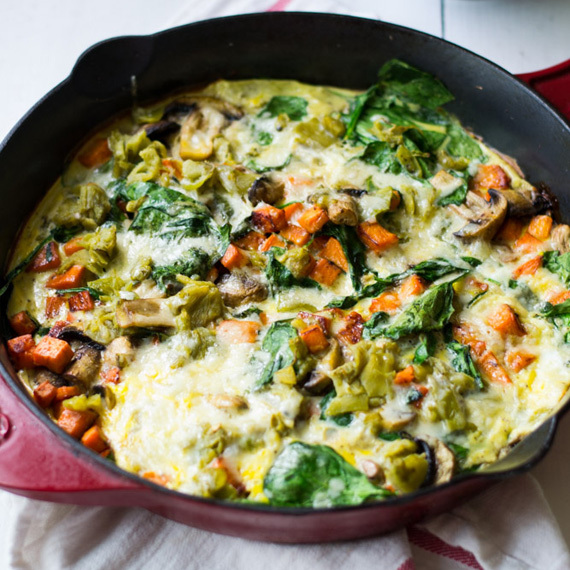 Loaded Veggie Fritatta // get the recipe here via The Little Ferraro Kitchen
7. In Salad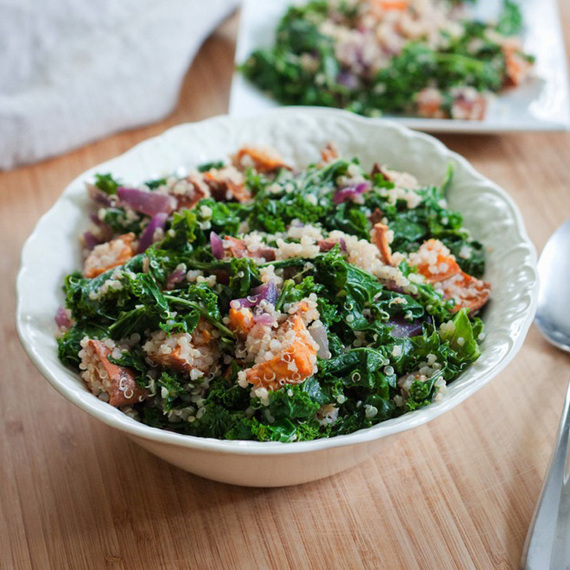 Roasted Sweet Potato, Kale, & Quinoa Salad // get the recipe here from Eating Bird Food
8. In a Savory Hash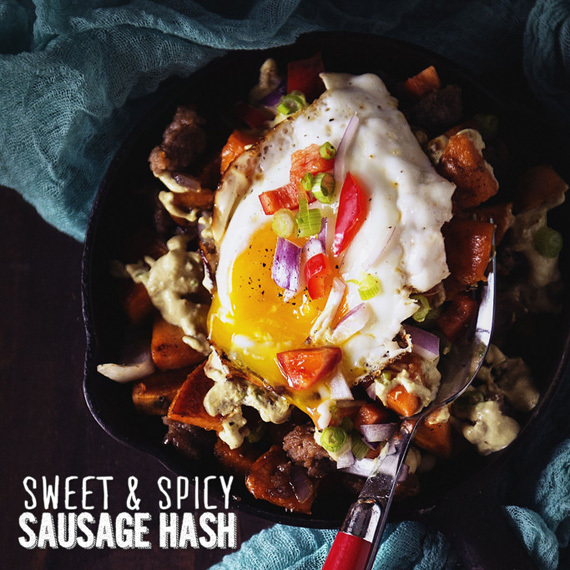 Sweet and Spicy Sausage Hash // get the recipe here via Girl Carnivore
9. In Pie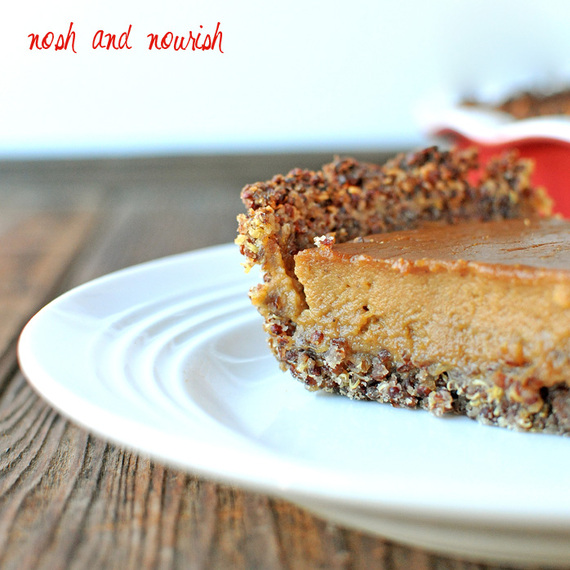 Sweet Potato Pie on a Maple Quinoa Crust // get the recipe here via Nosh and Nourish