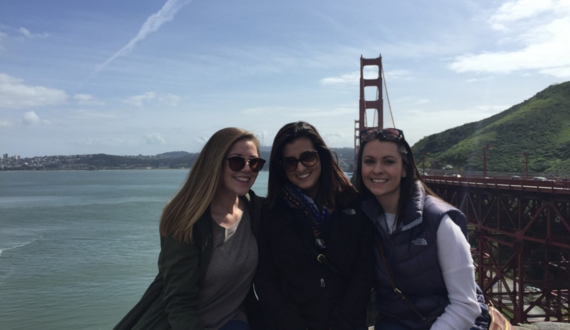 The Bay area is the area in and around San Francisco, California. It is home to historic landmarks, hundreds of cafes and restaurants and is surrounded by dozens of different cultures.

San Francisco is a necessary travel destination when exploring the West Coast and can be overwhelming for even the most experience traveler. Although you can never go wrong with any landmark or hot-spot in the Bay area, here are just a few of the necessary outings.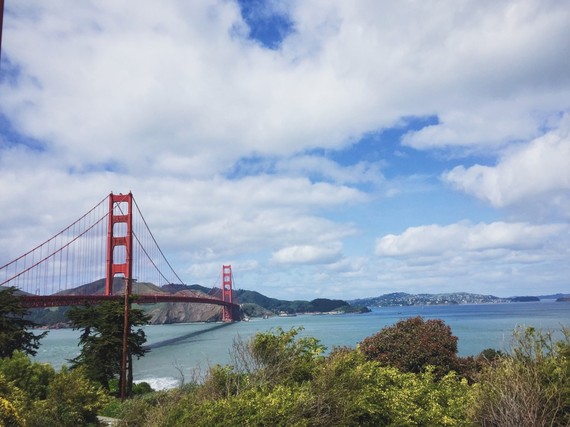 1. Golden Gate Bridge
The Golden Gate Bridge is perhaps the most iconic landmark in the Bay Area. With a quick 1.7 mile walk, bike ride or double decker bus tour, the landmark is breathless up close or far away. After you cross the bridge you can spend your day exploring the small town of Sausalito.
2. Union Square
Downtown San Francisco is home to an area known as Union Square and the square is known for the famous clothing stores that surround it. Anything you need is within walking distance from Union Square so make sure your credit card is ready to be swiped! In Union Square Park there are four painted hearts located on each edge of the park as part of the art installation Hearts In San Francisco.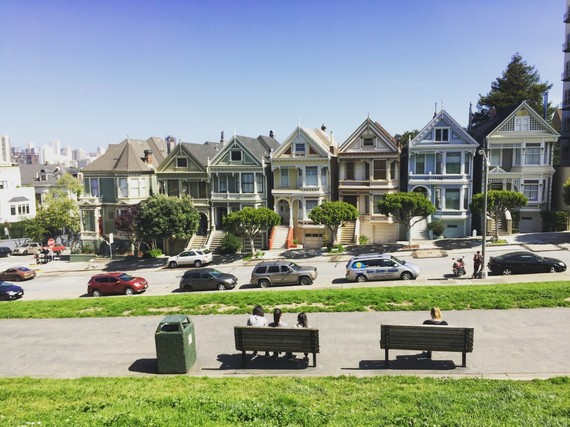 3. Almo Square
"Whatever happened to predictability?" is the first thought anyone should have when thinking about Almo Square! If you've ever watched Full House or Fuller House the cozy square will immediately remind you of the cozy square! Almo Square is also well known for the Painted Ladies, the six colorful houses that are known for being the last six original Victorian style houses in San Francisco. Bring a lunch and relax on in the park.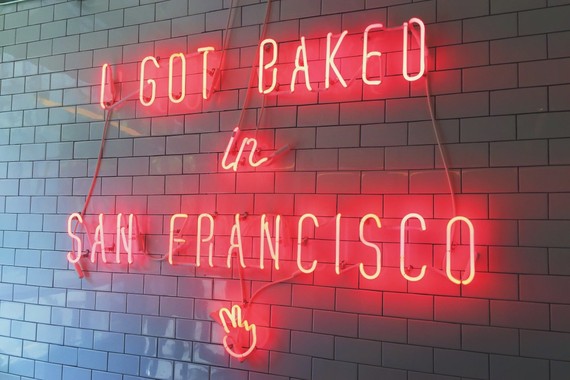 4. Mr. Holmes Bakehouse
"I got baked in San Francisco" is the logo for this famous bake house! People search the city just looking for the city and are greeted with friendly workers and fresh goods. Each day there are new pastries and the store stays open until they sell every last pastry. Some of the mouthwatering foods are cruffins, croissants, jalapeno brioche bombs, danishes, cookies and more!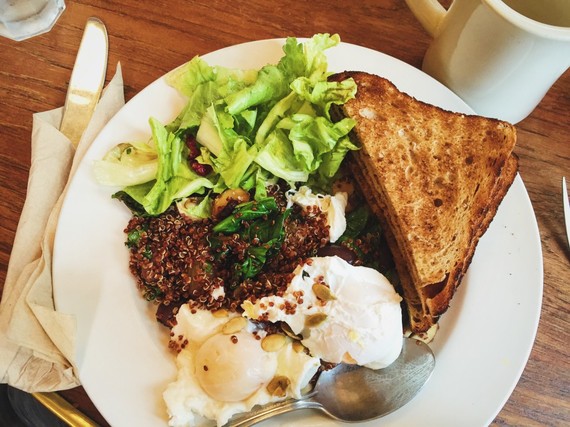 5. Tender Greens
If you are craving food and are in desperate need to escape the city, head to Tender Greens located in Walnut Creek, California! Only a thirty minute drive, it is a restaurant that only uses the freshest organically grown ingredients and is a relaxing experience for any foodie.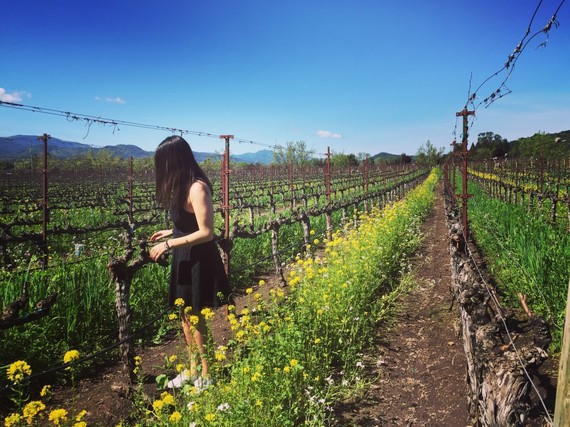 6. Napa Valley
Known for the wine, Napa Valley is about an hour and a half drive outside San Francisco. You can attend a wine tasting at more than 400 wineries! The lowest wine tasting starts at about 15 dollars but if you go with a group of friends it can be a memorable experience!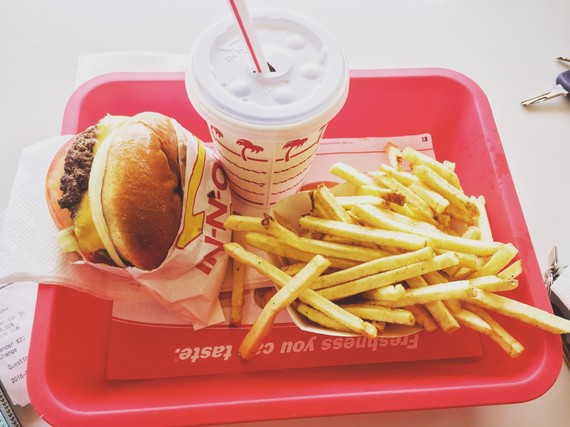 7. In-N-Out
In-N-Out is only located throughout California but it because a required destination. Known for the burgers and fries, In-N-Out was created for an all-around enjoyable experience. While it is a chain restaurant service, find the one closest to you to understand why Californians are obsessed with the burgers, shakes and fries.
8. Berkeley
Berkeley is a small town with a famous reputation! Home to many poets, artists and musicians, it is mostly known for UC Berkeley. Thousands of college students roam the streets and make it a very young city to explore. When there make sure you stop at Jupiter, a restaurant with a beautiful outdoor patio. On weekends there is live music that makes you realize just how beautiful California can be.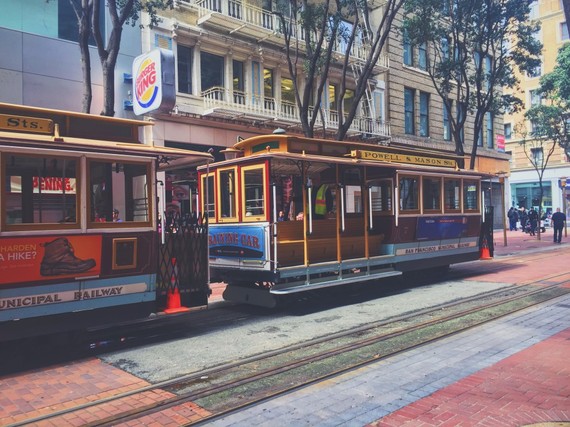 9. Lombard Street
Head back into San Francisco and take a cable car up to the most crooked street in the world! The view from the bottom is more impressive because you can see each of the eight turns and the green shrubs that help lead the path!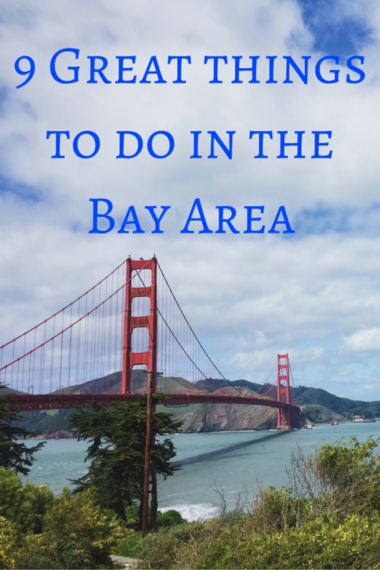 Have you studied abroad? Share your story with the College Tourist
Follow us on Instagram @officialcollegetourist | Tag your photos #collegetourist.