The resorts below are travel agent-recommended and make it easy to disconnect -- plus, they come in under $500 a night.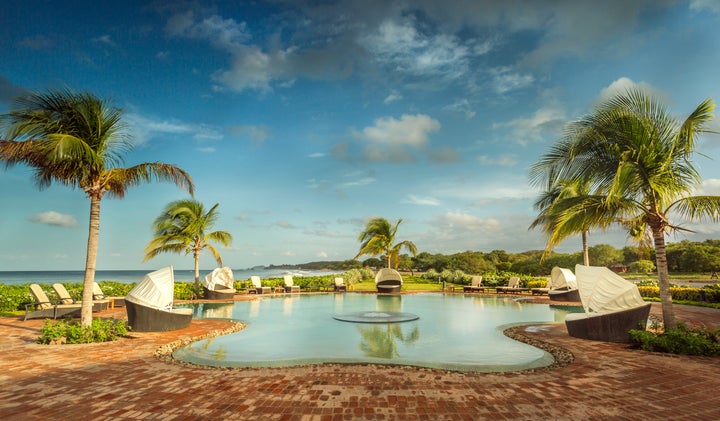 "Rancho Santana is a 2,700-acre resort community on the Pacific coast. It features private homes, a Spanish colonial-style inn and five stunning beaches. The ranch's main beach, Playa Santana, is one of Nicaragaua's top surfing beaches. Ride the waves if you know how, or take a horseback ride along the hard-packed sand -- Rancho has their own onsite stables. You can stock up on groceries at the local 'tienda,' and save on taxi fare by renting a four-wheel drive car, which you'll need to get around the dirt roads." -- Susan Moynihan, The Honeymoonist
Rates for The Inn's rooms and suites range from $295-$325 per night.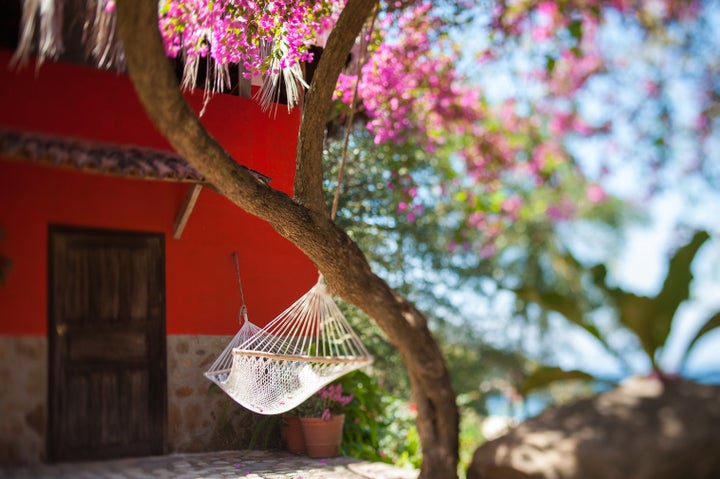 "Casa de los Suenos is a secluded retreat accessible by water-taxi on the Pacific coast of Mexico. Think affordable paradise, where the order of the day is relaxing on a hillside overlooking a lagoon, just three minutes from the beach. Snorkeling, fishing, horseback riding and dolphin and whale watching make up the activities nearby. Guest rooms do not have TVs, and we recommend ignoring the on-site Wi-Fi and getting outside to the botanical gardens, waterfalls and jungles." -- Sara Margulis, CEO of Honeyfund.com
Rates start at $56 a night in the low season.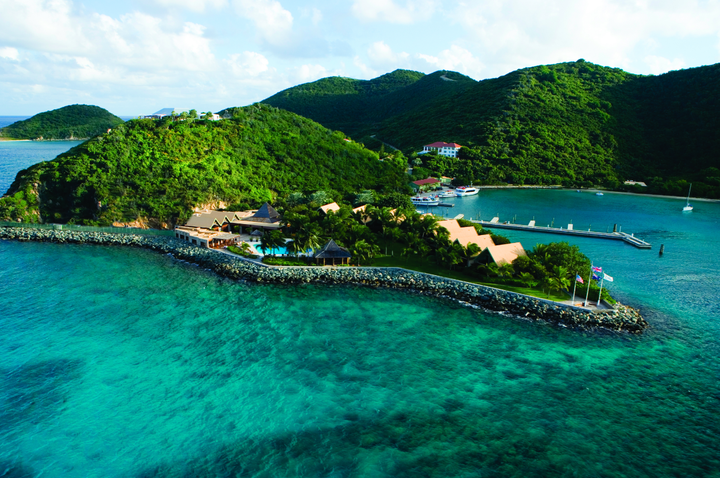 "Peter Island Resort is the only resort on the entire Peter Island and is a very special place with old-world Caribbean charm and service. TVs are only available on request. A must-do activity for honeymooners is to see the sunset view from the loop, which is the most beautiful point on Peter Island. Hotel staff drop you off with a fruit and cheese platter and your favorite beverage to enjoy the sunset. For the foodie, the coconut-crusted French toast at breakfast is not to be missed as well as the Tradewinds Gala Buffet on Saturday nights featuring local seafood and the resort's famous bananas foster." -- Kara BeBell at The Travel Siblings
Rates for ocean-view rooms start at $450 per night.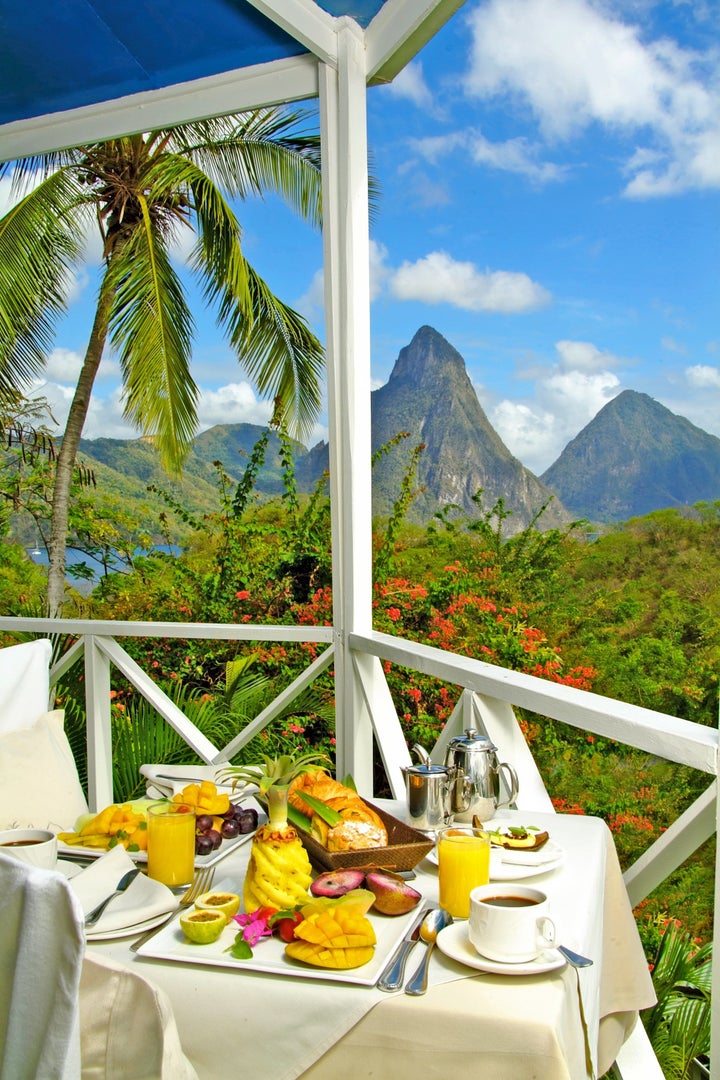 "Given its unique topography, Saint Lucia lends itself to hiking and zip lining as well as the more traditional island activities such as snorkeling, scuba diving and sailing. This rustic retreat of 49 rooms and suites sits on a hillside within an estate of 600 tropical acres. Showcasing its beautiful natural surroundings, the hotel does not provide TVs in the rooms nor a pool on property, encouraging guests to appreciate its two black sand beaches, jungle hiking, biking trails and crystal-clear waters perfect for scuba diving, snorkeling, sea kayaking and paddle boarding. A trip to Saint Lucia isn't complete without experiencing its iconic Pitons [volcanic plugs]. They're a designated UNESCO World Heritage site. We also recommend sunset cocktails at Dasheene [restaurant and bar], which offers arguably the best views on the island." -- Alexandra Korey, KK Travels Worldwide
Rates begin at approximately $350 per night.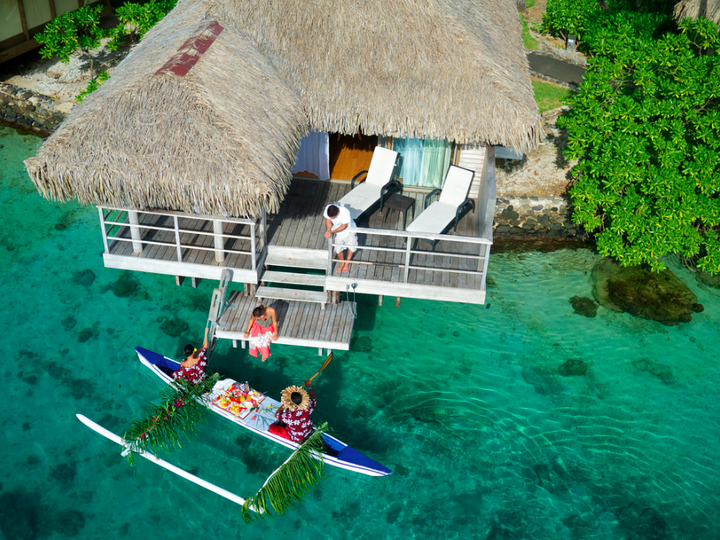 "Located approximately 12 miles west of Tahiti, Moorea is a 51-square-mile island encircled by a lagoon of strikingly clear turquoise-blue waters. Embracing a traditional Polynesian aesthetic, this property offers 146 rooms including beach bungalows with direct beach access, garden bungalows with private plunge pools and overwater bungalows. Nestled between the mountains and the sea, there are a number of ways to enjoy the island's surrounding nature, from ATV touring to swimming with dolphins. To fully appreciate this volcanically formed island known for its scenically dramatic interior mountains and gorgeous expanses of white and black sand beaches, we recommend a jet ski tour through the strikingly clear turquoise waters of the lagoon encircling Moorea." -- Alexandra Korey
Rates start at approximately $350 per night.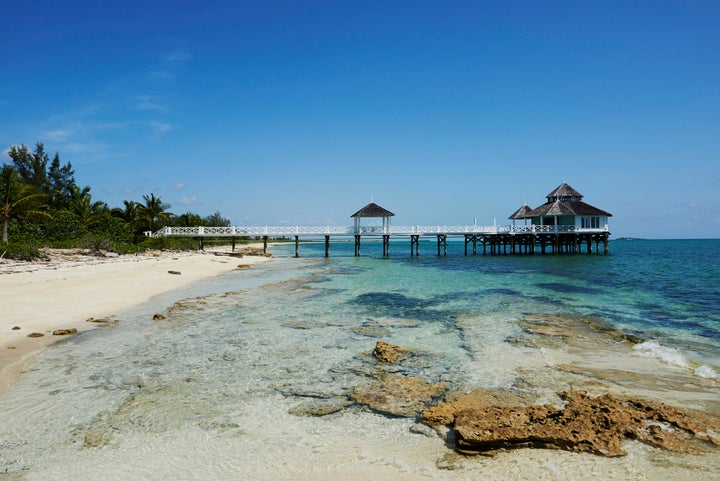 "If you think you know the Bahamas from visiting Nassau on a cruise, think again. The Out Islands -- think the Exumas, the Abacos or Andros -- have a totally different vibe, with tiny hotels, barely any industry beyond fishing and farming and a sleepy pace of life. Kamalame Cay is a private-island resort accessible by a five-minute ferry ride from Andros. This place includes so much -- from activities to meals to Tiki Bar at the Great House -- for much less than you'd find at a luxury resort on Nassau or elsewhere in the Caribbean. The vibe is Hamptons-beach-house, with standalone villas and cottages accented with white linen, seashells and old books and games. It feels more like a home than a hotel. There's only Wi-Fi in the main office: not at the restaurant and not in your villa. So, you have no choice but to disconnect, which in itself is priceless. Andros is known for its stellar scuba diving, with an offshore reef and unique blue hole. Take advantage of the onsite PADI dive center and do some underwater exploring." -- Susan Moynihan
Rates start at $250 per night.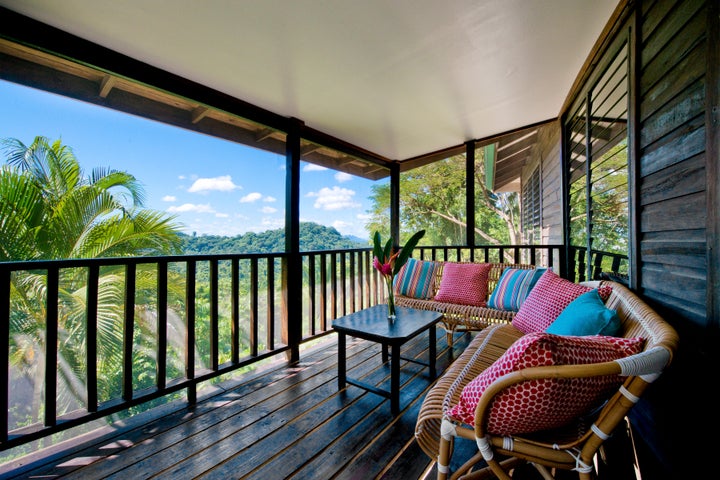 "This eco sanctuary is the perfect intimate retreat with only 16 suites. Guest rooms do not have TVs, so be prepared to embrace all of the amazing activities Belcampo has to offer, from bird watching to chocolate making to their infamous organic farm tour. A must-do experience is the 'snorkel with the chef' tour. A boat ride takes you down the Rio Grande from jungle to Caribbean ocean. On this journey, the chef along with the lodge staff prepare a delicious lunch on-board fully comprised of local ingredients from the Belcampo farm." -- Kara BeBell
Rates start at $244 a night for the jungle suites.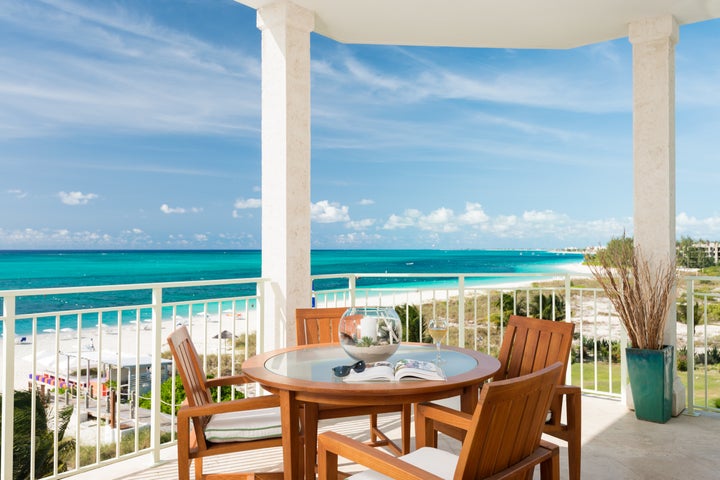 "Highlighting an immediate sense of place with views of the stunning, tranquil turquoise waters from the hotel's entrance, West Bay Club embraces laid-back Caribbean luxury with 47 rooms and suites. While there are a number of water-based activities available, a not-to-be-missed experience is a boat excursion to Iguana Island with snorkeling along the way to appreciate the beautiful coral reefs and rich marine life." -- Alexandra Korey
Rooms start at approximately $350 per night.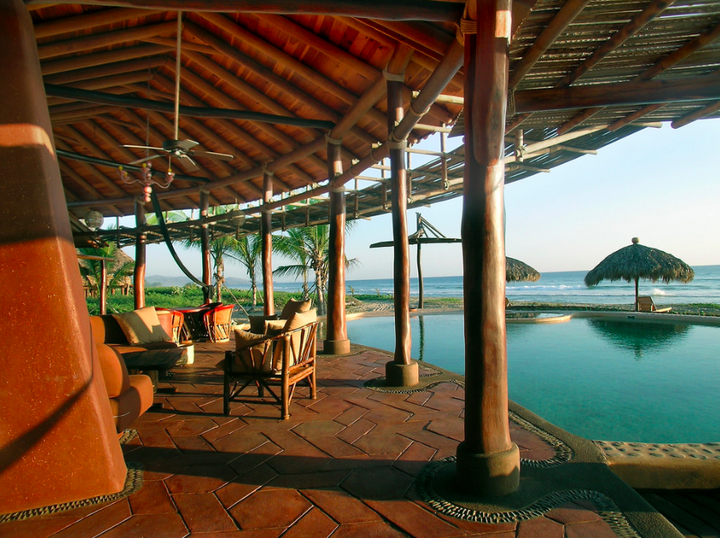 "Cancun and Cabo get all the buzz -- and the crowds -- which is why I love this beach town on the west coast. Playa Viva is an eco-resort set right on the beach in the tiny town of Juluchuca. There are only 12 casitas. You won't find TVs or A/C -- too noisy, and they go against the hotel's eco ethos -- and Wi-Fi is only available in the common room. Rates include three meals a day -- much of it locally grown -- and airport transfers are included with a 3-night minimum. The hotel offers yoga daily, and people come in from around the country to partake in meditation and wellness workshops, so you can expect a spa-style vibe along with a natural setting that is pure romance." -- Susan Moynihan
Rates start at $265 per night in the low season.
Related
Before You Go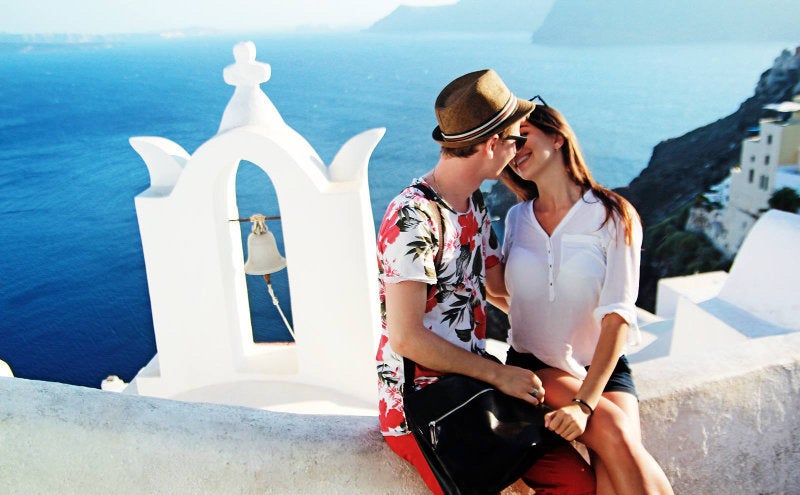 Incredible Honeymoon Photos