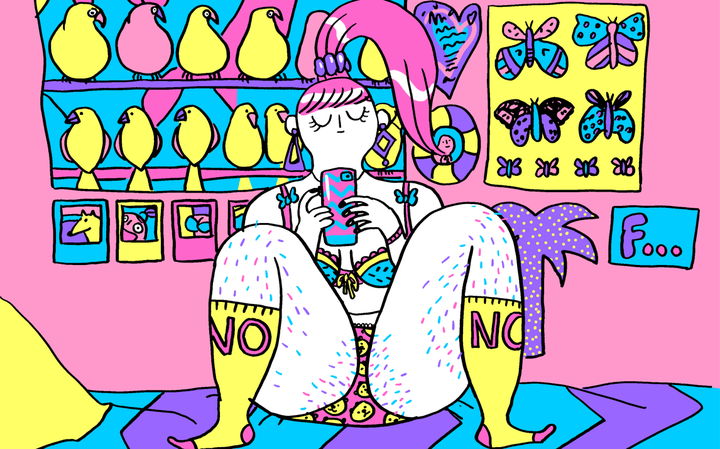 And that's exactly what Dormeau does.
The French illustrator and graphic designer draws women shaving in their underwear, fishing for men, taking selfies and fighting off creepy dudes on the subway. Dormeau's Tumblr and Instagram are overflowing with these quirky feminist illustrations and GIFs. And they are equally weird and wonderful.
"A lot of my illustrations obviously empower women," Dormeau told HuffPost. "I like representing women in a way that we're not used to seeing them. I want to celebrate women's weaknesses along with their strengths."
"To highlight topics like sexual harassment is important to me," she said. "What woman has never (unfortunately) been harassed on public transport? A lot of my followers tell me that they identify with my work, which proves that we really need to speak more about it to find answers."
Dormeau said her main message behind her illustrations is to represent what's not represented enough -- whether it's as small as screwing up that perfect winged eyeliner or as large as dealing with the dynamics of consent.
"Drawing things that are not often brought out in the spotlight, hidden actions or details that we are ashamed to share are the main themes that I like to work with," she said.
She added that it's empowering to help women realize that those taboo topics aren't off limits for discussion. "Through my illustrations, I want women to realize that we are all a bit fucked up sometimes -- and that's completely OK," Dormeau said. "You're not alone to struggle and fight with your insecurities and problems. We just have to find a way to speak about it, share it and laugh about it together. We are enough, we are great just as we are."
Scroll below to see more of Dormeau's illustrations.
Related
Before You Go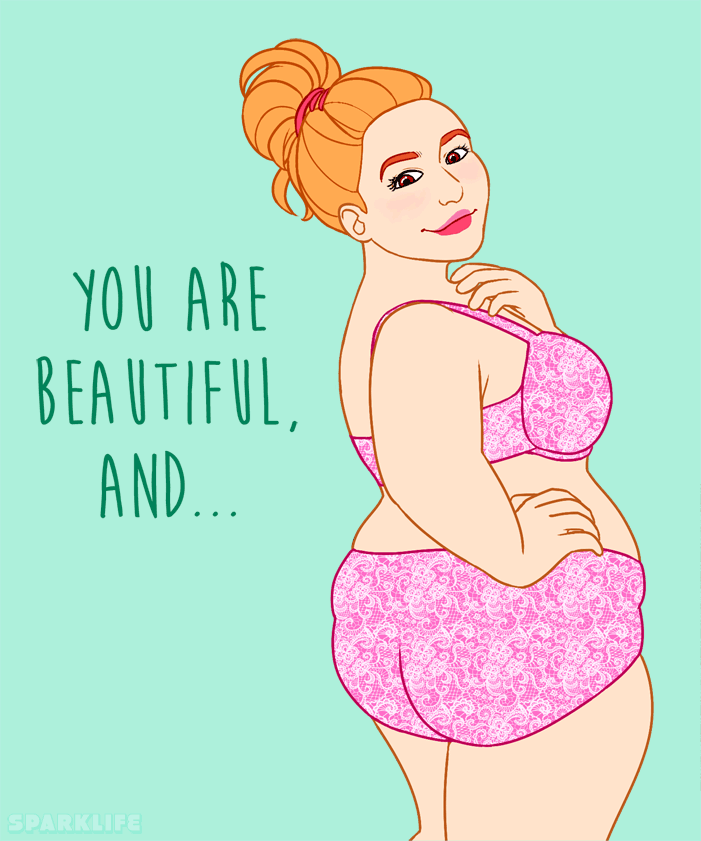 Kate Allan Body Love GIFs
Popular in the Community