Today, labyrinths are used by people of all faiths (and none) as a tool for personal reflection.
Unlike mazes, labyrinths aren't meant to make the walker feel lost. Mazes often have raised hedges that make it difficult to see into the center. They also give walkers a choice of pathways, which turns the experience into a giant puzzle. Labyrinths constructed for meditative purposes usually have just one single, flat path that slowly approaches the center, before returning back outside the circle.
According to Rev. Dr. Lauren Artress, who helped create a labyrinth at San Francisco's Grace Cathedral, the narrowness of the path helps to focus the mind.
"By walking the labyrinth your inner world becomes transparent to you. You become aware of what your thoughts and feelings are that you're carrying inside," Artress said in an interview with SF Gate.
Grace Cathedral divides the labyrinth walk into three stages, each meant to open up a different avenue for reflection. Here's an excerpt from their website:
Purgation (Releasing) ~ A releasing, a letting go of the details of your life. This is the act of shedding thoughts and distractions. A time to open the heart and quiet the mind.

Illumination (Receiving) ~ When you reach the center, stay there as long as you like. It is a place of meditation and prayer. Receive what is there for you to receive.

Union (Returning) ~ As you leave, following the same path out of the center as you came in, you enter the third stage, which is joining God, your Higher Power, or the healing forces at work in the world. Each time you walk the labyrinth you become more empowered to find and do the work for which you feel your soul is reaching.
Chartres Cathedral Labyrinth (Indoor)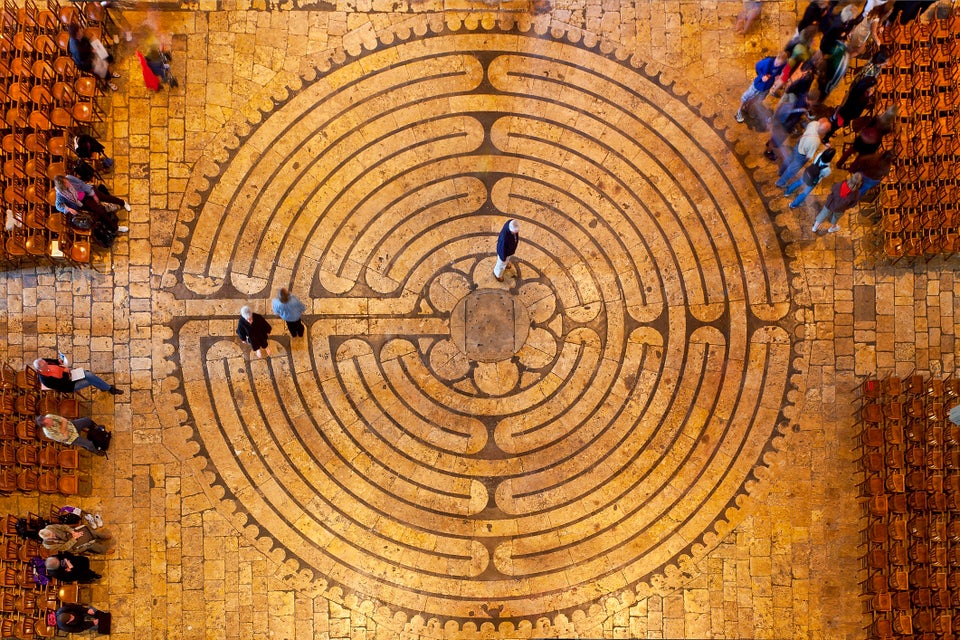 Sylvain Sonnet via Getty Images
Amiens Cathedral, Amiens, France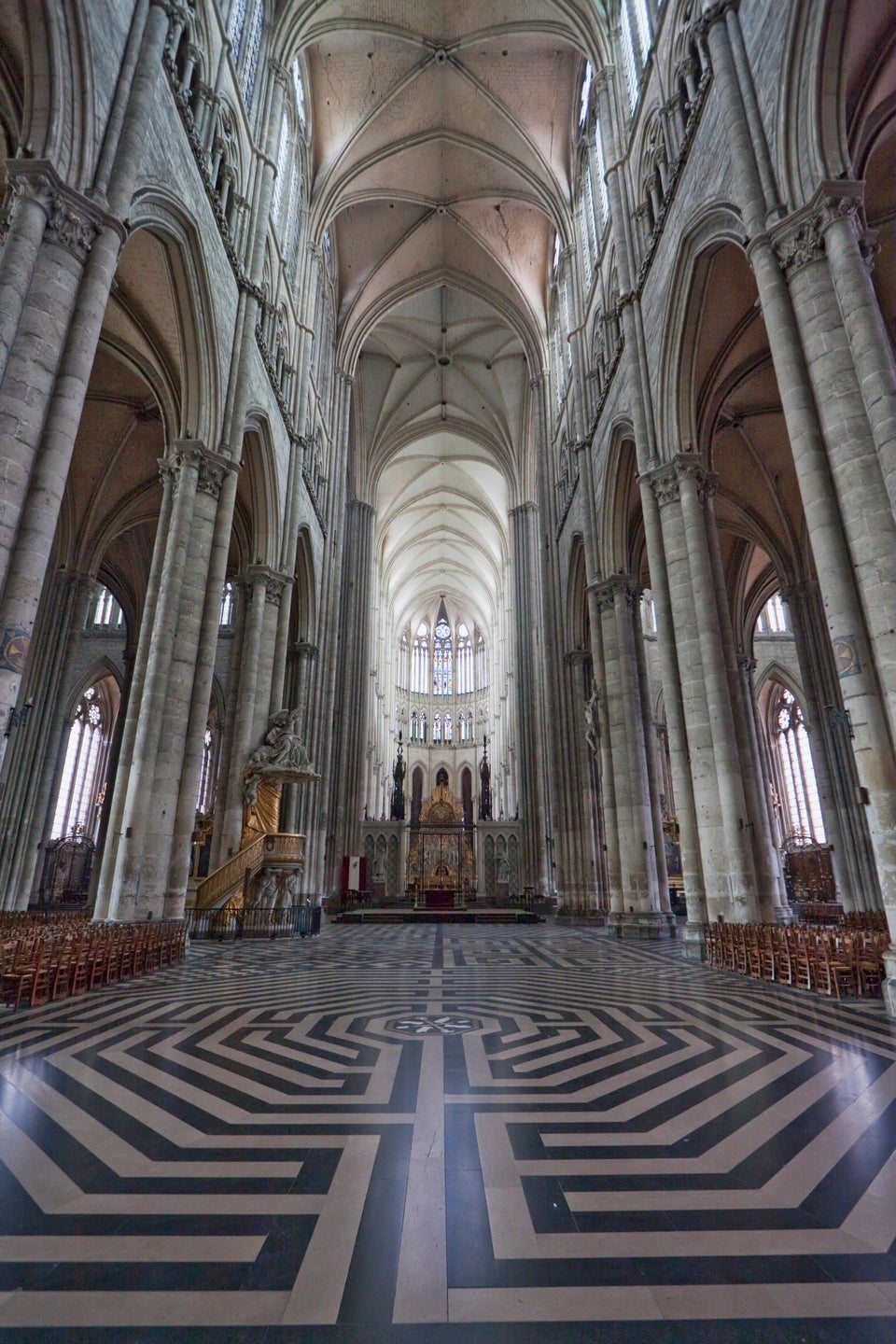 Insights via Getty Images
Saint Quentin, France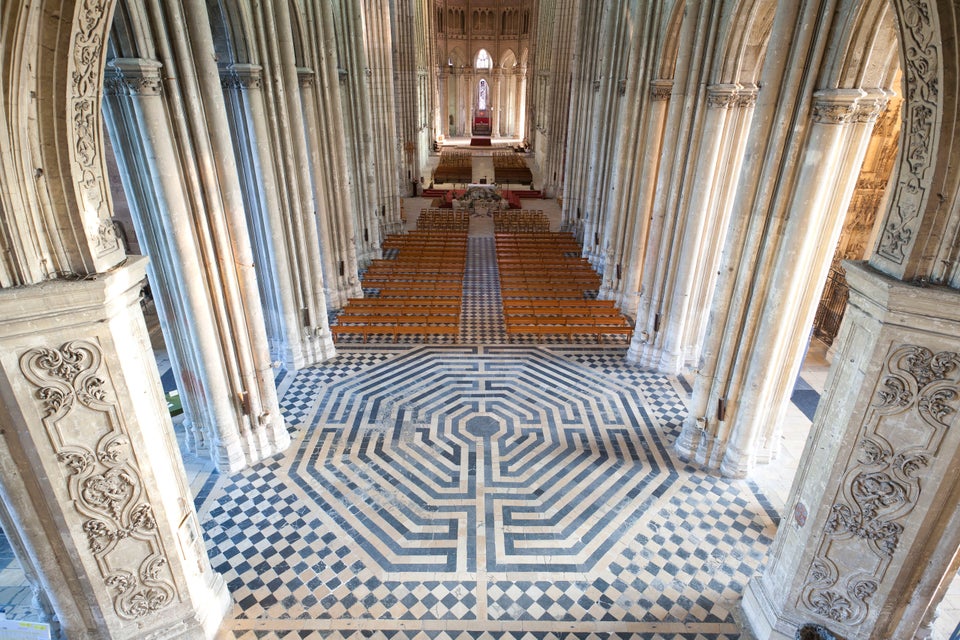 LECLERCQ Olivier / hemis.fr via Getty Images
Grace Cathedral, San Francisco (Indoor)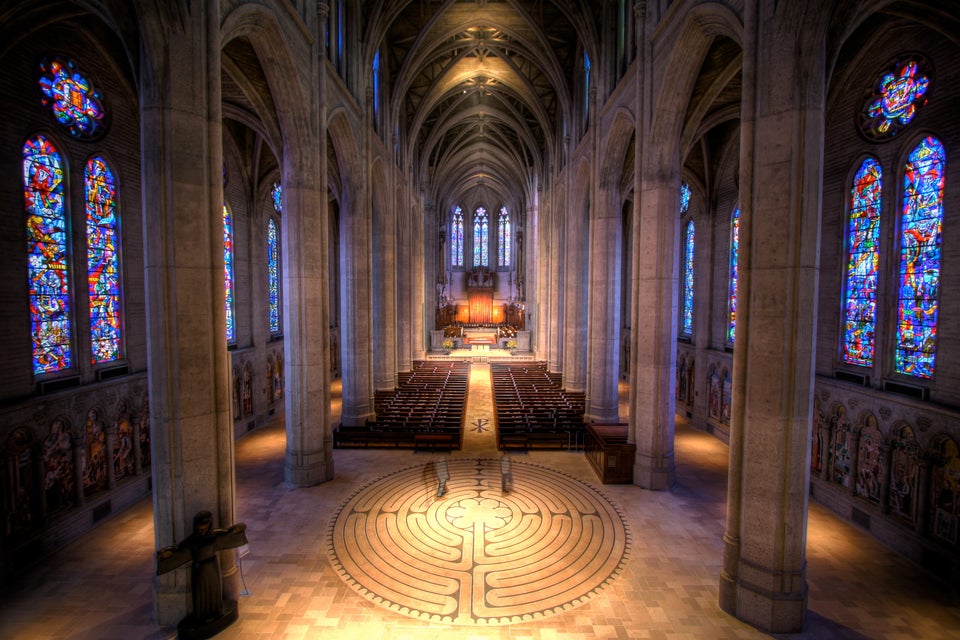 Mathew Spolin via Getty Images
Grace Cathedral, San Francisco (Outdoor)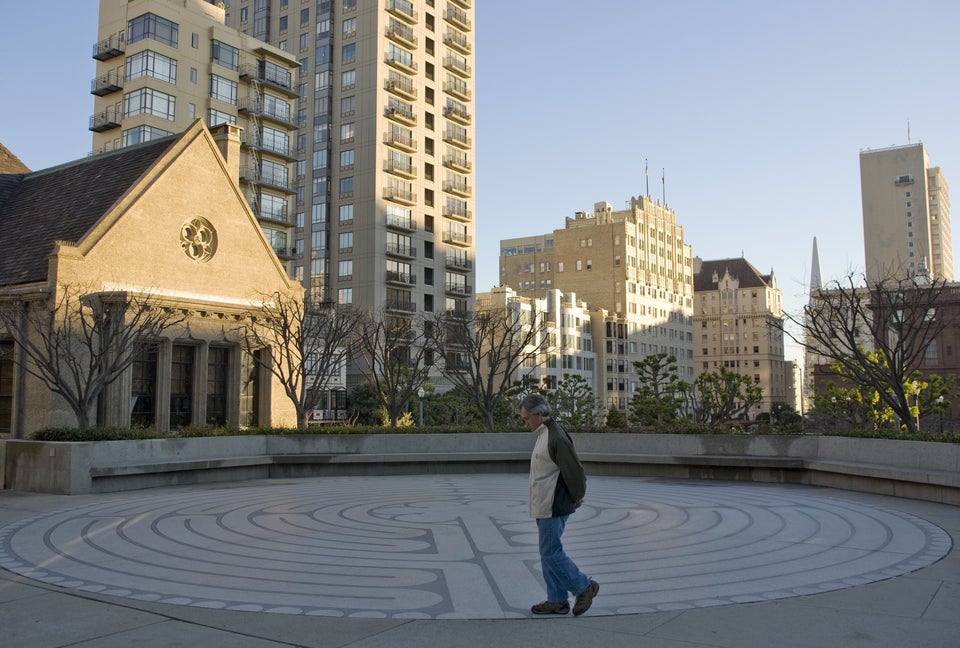 George Rose via Getty Images
Edinburgh Labyrinth, University of Edinburgh, Scotland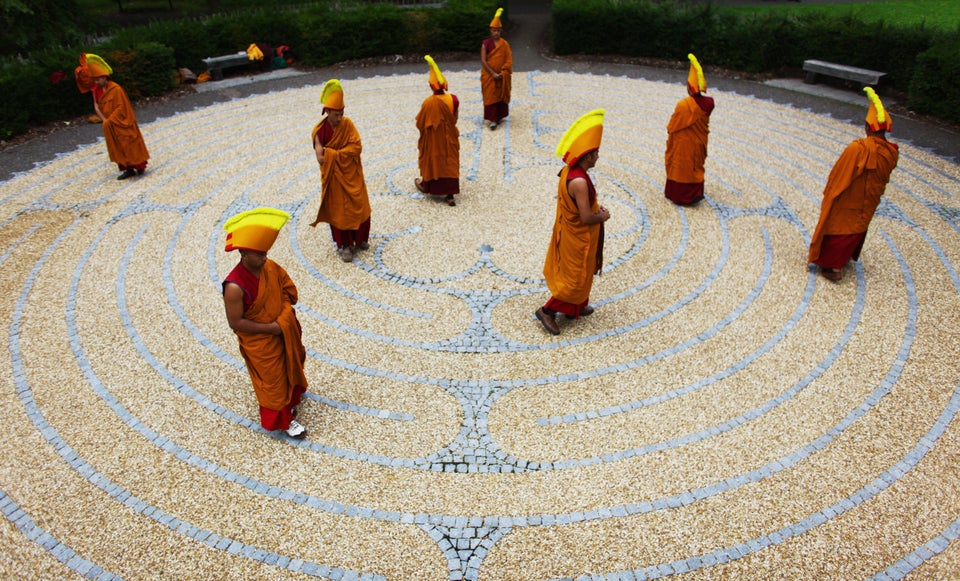 Jeff J Mitchell via Getty Images
Armenian Heritage Park Labyrinth, Boston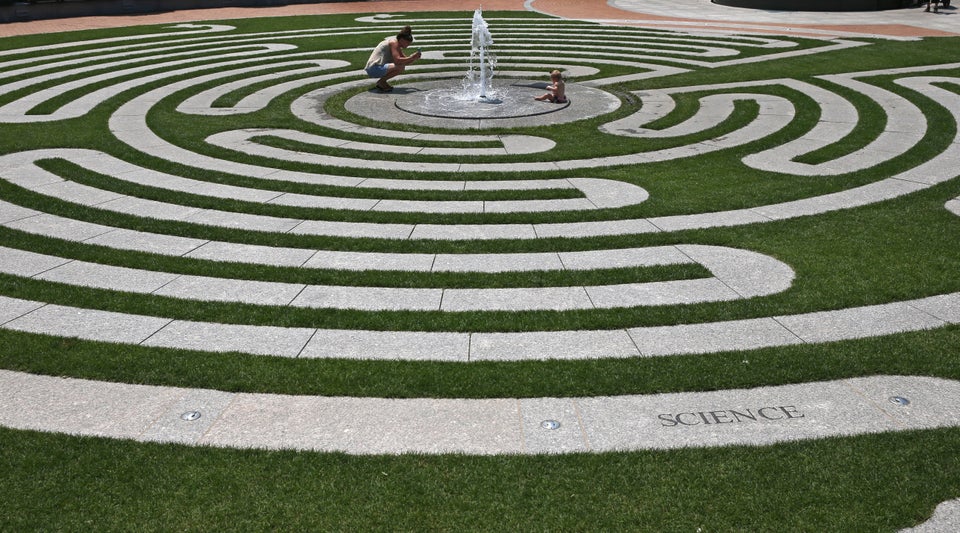 Boston Globe via Getty Images
CORRECTION: A previous version of this story suggested that the garden outside of the Chartres Cathedral was a labyrinth. It is a maze.
Related
Before You Go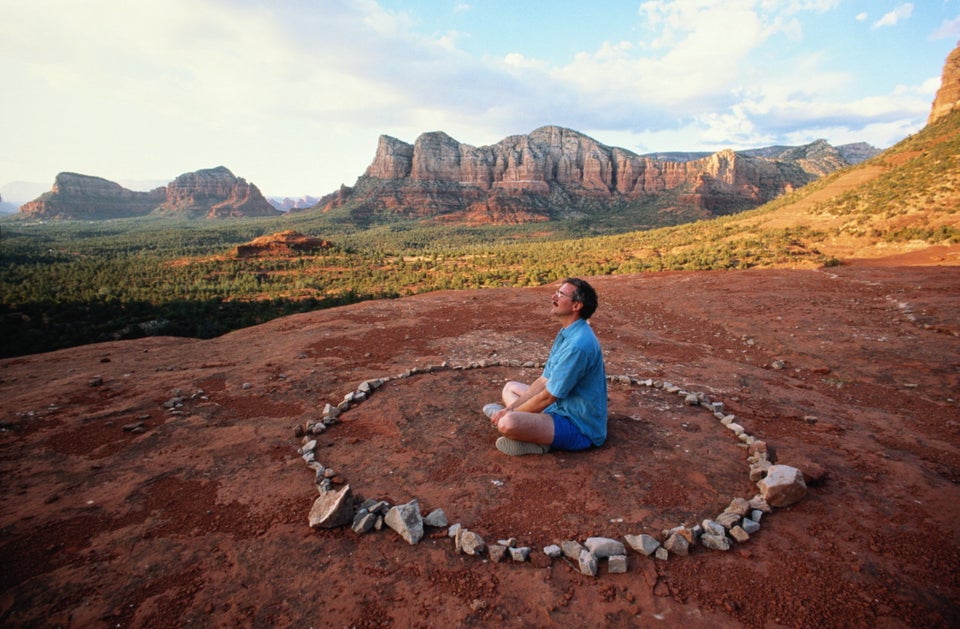 50 Sacred Destinations To Visit In A Lifetime
Popular in the Community