National Grandparents Day is coming up on Sunday, Sept. 11, so Huff/Post50 decided to take a moment to celebrate the incredible contributions grandparents have made to our lives.
Now, we're publishing a second tribute that features stories and photos of grandparents who are breaking the "grandparent mold," which are modern grandparents who aren't biding their time in rocking chairs, knitting sweaters and waiting for someone to pay them a visit.
Today's grandparents are active, engaged and involved. They are starting businesses, traveling the world and climbing mountains. They are not feeble, but fearless. And we couldn't be more impressed.
Happy Grandparents Day, everyone!
Doris Lynch, 78, grandmother of eight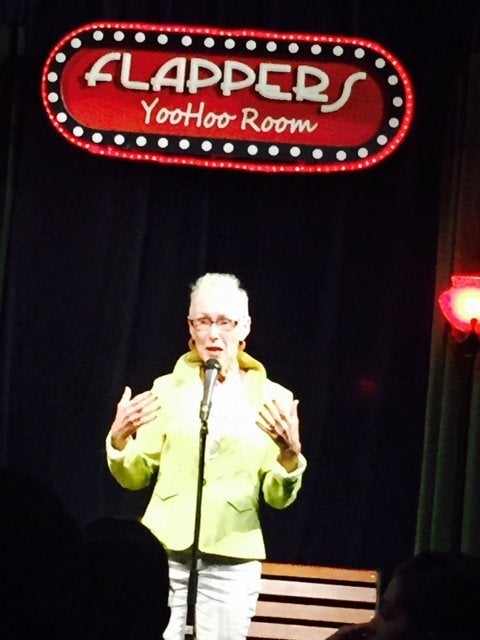 What made me decide to try stand-up comedy? Well, I've always enjoyed being the center of attention, so it wasn't that big a leap for me. My oldest daughter took me to a stand-up show last summer and I thought, "I'm as funny as those people!"
On a more serious note, my husband has been ill for several years and we can't do the things we used to, like travel. I wanted to try something on my own, something that wasn't tied to our life together.
And so I got started when a friend from my ski club suggested a stand-up class. At the end of eight sessions, we each did a five-minute set-up at a club in Burbank called Flappers. I was nervous ― even extroverts find it hard to get up in front of people ― but everyone laughed. I was even offered another gig. Now, I'm looking for open mike nights.
I talk about my life, of course. It's wonderful therapy. And because there is this other, overwhelming thing going on, I go into it more lightly. Even if I bomb, it's really not that important, you know? I can take chances. And that frees me to find the humor in everything.
I need more laughter in my life. We all do.
Connie Inukai, 68, grandmother of five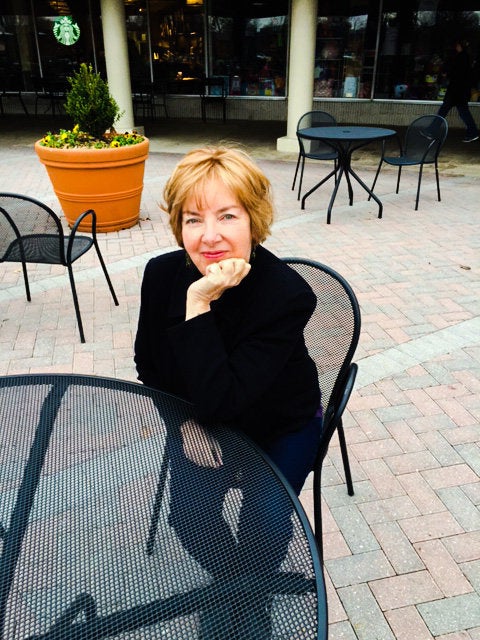 My second act is happening in my boomer years. I have helped college students prepare for their future for 40 years. I am now reinventing MYSELF.
Here's my story. In going out to dinner, I noticed diners struggling to read the small print on the menu. We share reading glasses. If the restaurant was dark, we'd look for light. We'd usually end up using the flashlight on someone's smartphone. After an enjoyable meal, figuring out the tip was stressful. And should we decide to split the bill, the server was often annoyed.
At 65-years-old, I invented Tip 'n Split®,< a handheld device that solved those challenges. It magnifies the menu and bill, has a light source, and figures out calculations, all in one device!
People somehow assume that when we are young, we are vital. Then, when we pass 40, we are on a downward slope to death.
I had never thought of myself as an inventor, and had no clue how to proceed with my idea. So after four decades as a university instructor, I put away my teaching materials and learned how to get a patent, manufacture it, and market it.
The best part of being an older inventor is that we aren't doing it for the money, but passion.
Robert "Bob" Bein, 75, grandfather of two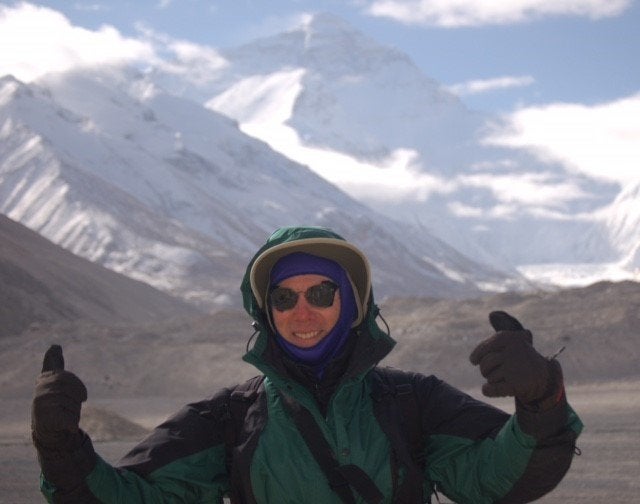 If ever there was a grandfather who is the opposite of his profession's stereotype (an actuary), it's my Uncle Bob (75). His love of mountains sparked a passion for high altitude trekking that began in his 50s and has taken him to faraway places like Kilimanjaro, Bhutan, Sikkim, Bolivia, Peru, Everest base camp and, most recently, Montenegro. That same love of the outdoors is reflected in his home, as well, with a treasure trove of woodworking projects that he began during his retirement.
Today, he finds and uses exotic woods from Africa and South America with the goal of designing pieces that highlight their unique grain patterns. Among the furniture pieces he's crafted are a dining room table of makore from Camaroon, Brazilian mahogany chairs for 12, a rosewood couch with sapele panels, and a standing reading lamp with a wooden shade along with an adjustable reading stand.
A constant source of inspiration to me, my uncle has practiced yoga for over 40 years, long before it was the "thing" to do, and follows his own life philosophy of "never stop learning." Along with his bride of over 50 years, my Aunt Arlene, they are grandparents of two: a grandson who is starting grad school this fall, and a granddaughter in college who hopes to join him on his next trek and begin a new generation of family members who strive to "never stop learning."
We owe it all to his mother, my grandmother, Nana, who lived each and every day to the fullest, right up to age 107.
Billye J. Moutra, 61, grandmother of seven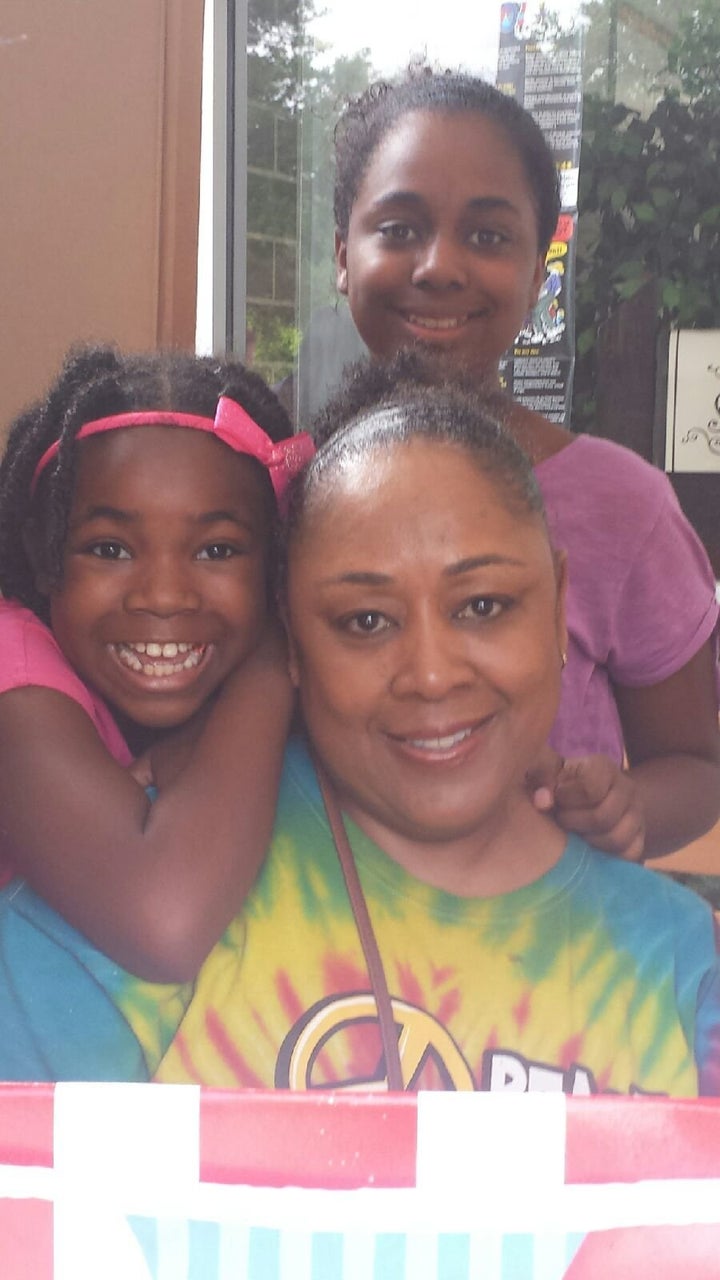 I am the Queen of Unusual Grandparents! I love staying involved in my grandchildren's lives. They keep me young and I wouldn't have it any other way! We have seven grandchildren. Two of them live with us. During the school year, I drive five of them to school each day.
I am involved in the Parent Teacher Organizations of four schools and I serve on the board of two of them. I love volunteering and I was the "Volunteer in Public Schools of the Year" at two schools a few years ago. I love taking the grandchildren on field trips... to the museums, zoo, theaters, festivals, amusement parks and other fantastic places. My husband and I attend every program, awards ceremony, sports activities or any opportunity that includes our grandchildren.
Some of the grandchildren are interested in becoming actors, so they have had the opportunity to participate in public service announcements and commercials for the Children's Museum of Houston. These live shoots and tapings are normally at 5:45 a.m., so that means getting up at 3:30 a.m.
So, even though, I am a grandmother and these are supposed to be my "Golden Years," I am still on a journey... a journey to make a difference in the lives of my grandchildren as well as in the lives of others.
Peter T. Pugliese, 90, grandfather of eight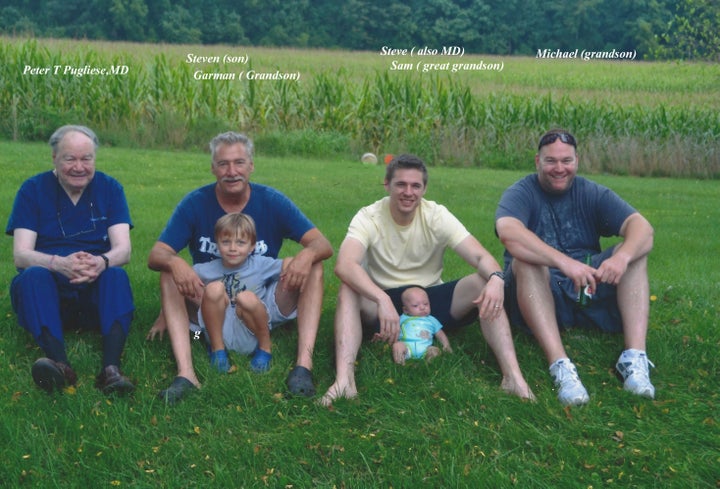 By Peter T. Pugliese, M.D.
As a great-grandfather, grandfather, and father, I hope to be a role model for not just my family, but everyone, to let them know that passion for life doesn't end with your first gray hair or even the death of a spouse. At 90-years-old, I begin my day in my research lab, working on two projects that we hope will have a significant positive impact on global health. I spend my afternoons writing my second novel, and my evenings studying the Italian language. (Last year, I spent 30 days in Italy for an Italian immersion course, and I am continuing my pursuit of fluency.)
My toughest lesson came in 2010 when my lovely wife of 61 years, Joanne, died of ALS. I've always been extremely positive and spiritual, but I had trouble moving on. My children urged me to finally write the book I had always talked about doing, of my experiences as an "old-time country doctor." So at 88, my daughter and I published my autobiography, the The Cookie Doctor. I did it for the distraction, but when my children and grandchildren read it they all said, "You actually did all this?" I felt so fulfilled that my life was an inspiration for them, and hopefully for others who read it. I've tried to instill a love of science in my family, and a desire to help others.
I spent 20 years in private medical practice, worked as the county prison physician, started one of the first methadone clinics in the U.S., and was involved in the second attempt to reattach a severed arm. Along the way I had developed a keen interest in skin and anti-aging, so at 52, I decided to switch careers and focus on research. I began a new enterprise developing and manufacturing skincare and dairy hygiene products, and my four children all followed me into the new businesses. I wrote four textbooks on advanced esthetics, was awarded multiple patents, and travelled extensively on a mission to raise the level of education of esthetics in the U.S. After graduating college, my grandson Michael began traveling with me, became a licensed esthetician, and has now taken over my skincare/education business, and my lectures. I occasionally join him to speak about skin physiology and advances in anti-aging.
Of all the things I've learned as an anti-aging specialist, I would say the most important is this: Continue to be productive, to set long-term goals. My current goals: 1) Spend as much time as I can with my family; 2) Get my current book, The Cookie Doctor, made into a TV series or movie; 3) Buy a villa in Italy to write, and share with family; 4) Become fluent in Italian; 5) Finish my second novel, the sequel to The Cookie Doctor; 6) Be reunited with four of my grandchildren that are currently estranged from the rest of the family due to a divorce. I have a strong faith in God so I continue to hope and pray that one day they will be allowed to know that they are welcomed back into our family whenever they are ready.
Donna Jackson, 77, grandmother of 11 and great-grandmother of two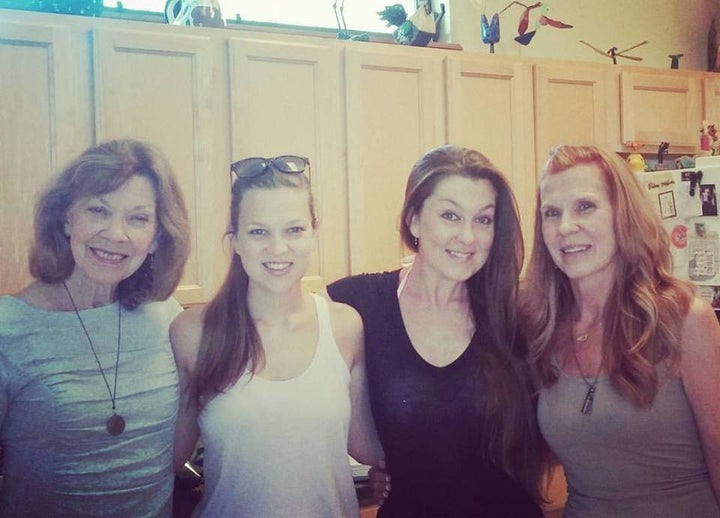 My incredible grandmother has always gone against the grain and challenged me to view life from alternative perspectives. She has traveled to all corners of the globe and is an accomplished and respected weaver and sculptor. An elaborate storyteller, my grandmother still sits with me and fills me in on her worldly adventures. She has also always been a advocate for mental health care and has volunteered and been on the board with many mental health groups. In fact, she taught an art class for adults with mental disorders when I was younger that inspired me to go into the psychology field and obtain my B.A. in psychology. Through self expression, she teaches an array of life lessons including empathy, patience, understanding, and perspective. Her sculptures are extravagant works of art that can weigh several hundred pounds. While soapstone is one of her favorite sculpting mediums, she has also carved alabaster, marble, and copper and has been featured in several art galleries.
She went back to college in her 50s, with my mother, and graduated with a Bachelor's degree from the University of Central Florida several years ago (on campus she was referred to as a S.O.T.A.: a Student Over Traditional Age!). Her late husband, my grandfather, was an Episcopalian priest for over 25 years and they had four daughters, the second of whom is my mother.
My grandmother is the greatest role model of my life and I live to do right by her. Her unwavering love, support, and kindness has paved the way for me to grow up a functioning, well-rounded human being. She has always been strong in the face of adversity and would give anyone on the street the shirt off her back. She has taught me that compassion and warmth always trump selfishness and disregard. I would do anything for my grandmother as she has always done for me.
Joe Seldner, 64, grandfather of two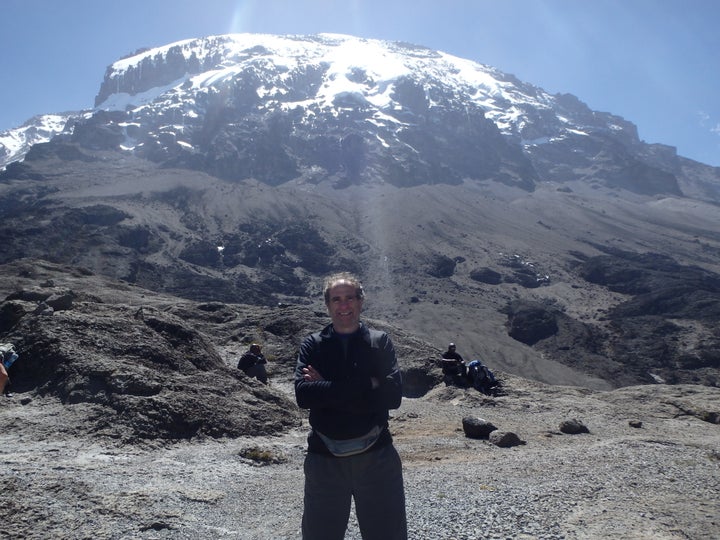 By Joe Seldner
Three years ago, at age 61, already the grandfather of a beautiful then 6-year-old girl with a grandson on the way, I climbed to the summit of Mount Kilimanjaro (sporting an artificial hip).
And this year, I am starting a nonprofit aimed at training people over 50 new entrepreneurial skills. I'm also continuing to write screenplays and produce movies and TV.
I play touch football every Sunday! I hike and bike regularly. I'm trying to find a sponsor for a cross-country bike trip and to climb Mount Acongagua in Argentina. I hang out as much as possible with my granddaughter, 9, and grandson, 3.
Jackie Kantor, 80, grandmother of 11 and great-grandmother of eight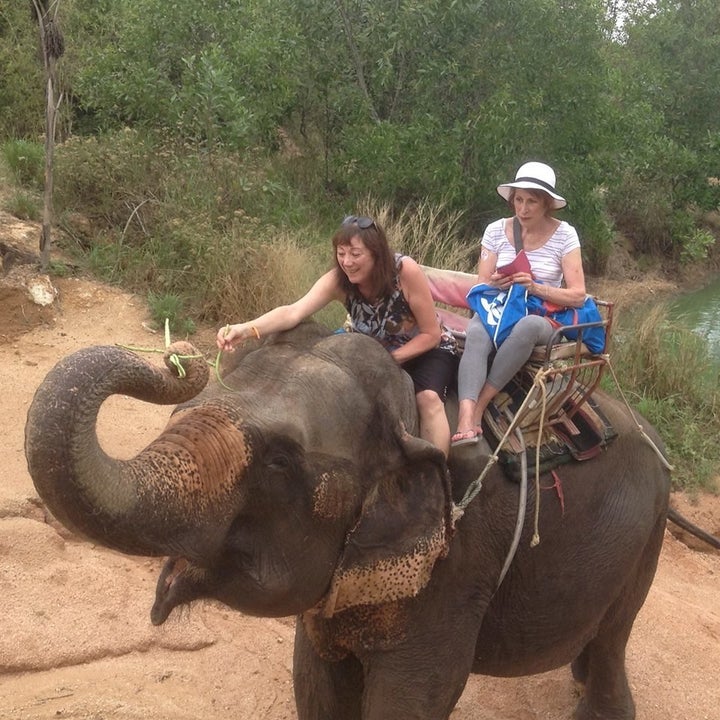 We celebrated my grandmother Jackie Kantor's 80th birthday last November, but she does not look 80, nor does she act 80. Her vibrant red hair, strong sense of self, and the smell of lipstick follow her wherever she goes. She travels the world with friends and family ― riding elephants and trekking through long dark water tunnels, square dances with spunk and spirit, plays a mean game of Mahjong like it's nobody's business, and maintains an eventful social life with an effortlessness to be desired.
She acts as if she isn't as good as other people because she stayed home to raise her four children instead of pursuing higher education, but we all know that she is smart as a whip and knows how to do everything. She has seen so much, and has all of the answers.
She's finding love again, or whatever version of love you can find after losing your husband. After tragedy and loss, she picked herself up again and carried on. She said it was like being on a merry-go-round ride and not being able to get off, but I think she finally found her way. A piece is always missing, but she has worked hard to build around it.
She can recommend a good book, get out any stain, plan an elegant party, write in beautiful calligraphy, organize any disaster, find a coupon for anything, sing a song for any occasion, and talk her way out of any argument.
Do not cross her, try to over-charge her, deny her of a Diet Coke, or bring out her food order wrong. Let me just tell you now, this woman means business.
Once, when I was very little, I answered the phone when she called. She said, "Hi there, it's your favorite Grandma!" I was immediately horrified because I thought my mom spilled the beans and told her my secret. I felt bad for my other grandma.
She's been there as long as I can remember. Shopping trips, dance recitals, graduations, piano performances, birthday lunches, holiday dinners, sleepovers, family BBQs, hospital visits, new babies, celebrations, catastrophes, unpacking moving boxes and phone calls. Whatever it is, she's always there.
And not just for me. For all of us.
There's 11 grandchildren, eight great-grandchildren, and one more on the way.
Carol Melnick, 67, grandmother of two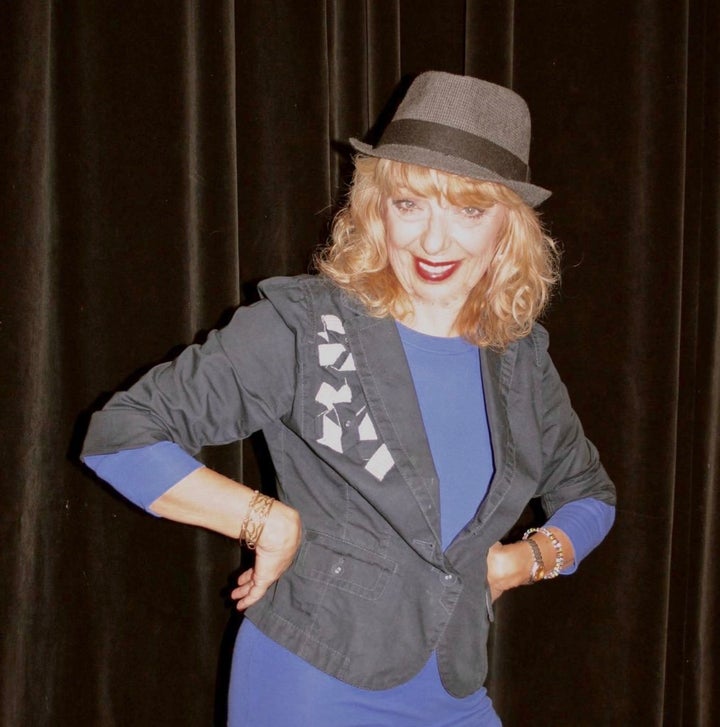 When I turned 50, I threw myself a party with my closest women friends, and had "Act II" written on my cake. I did not know then that I would take early retirement 12 years later, and make a 360-degree turn in my life. I left the professor's teaching stage at a university, and stepped onto the theater stage, and in front of the camera. I found another voice, and embraced this new stage of my life that I never planned for.
I live in Chicago, where a lot of television shows are filmed. I saw a local newspaper article about the hit show "Chicago Fire" looking for background actors or extras. The seed was planted. I thought, "Why not?" I love the show and submitted the required information for a scene in Molly's Bar. Within a day or two, I got the call inviting me to come on set at Cinespace.
The experience was so much fun, that I decided to take acting lessons. I got professional head shots taken. I prepared monologues, learned how to do cold readings, and mustered up the courage to go on auditions. A whole new world opened up for me.
In my renewed life, I am working with wonderful, talented actors, musicians, playwrights, crew and directors ranging in age from 20s to 70s. Chicago has a large, thriving equity and non-equity theater community, and I go to a lot of regional and smaller theaters to soak up everything. I am inspired by actors like Mike Nussbaum, a Chicago native known for being in David Mamet plays, and still performing brilliantly at age 92.
Because I have the luxury of not having to "make a living," I don't have the anxiety younger people have seeking that "big break." And it means I have time for my precious young granddaughters, photography, writing, having lunch with friends, going to the beach ― a treat for only a few months out of the year in Chicago ― and more.
Being in the moment is what I experience with my young granddaughters, now 3 and 2. Ever since they were born, they have been teaching me what it really means to be present. No multitasking with them ― whether it's reading a story, putting puzzles together, coloring, drawing, writing on the chalk board, blowing bubbles, swinging or sliding in the playground, dancing, singing, building with blocks, or pretending. I love doing it all with them, including yoga moves!
Before You Go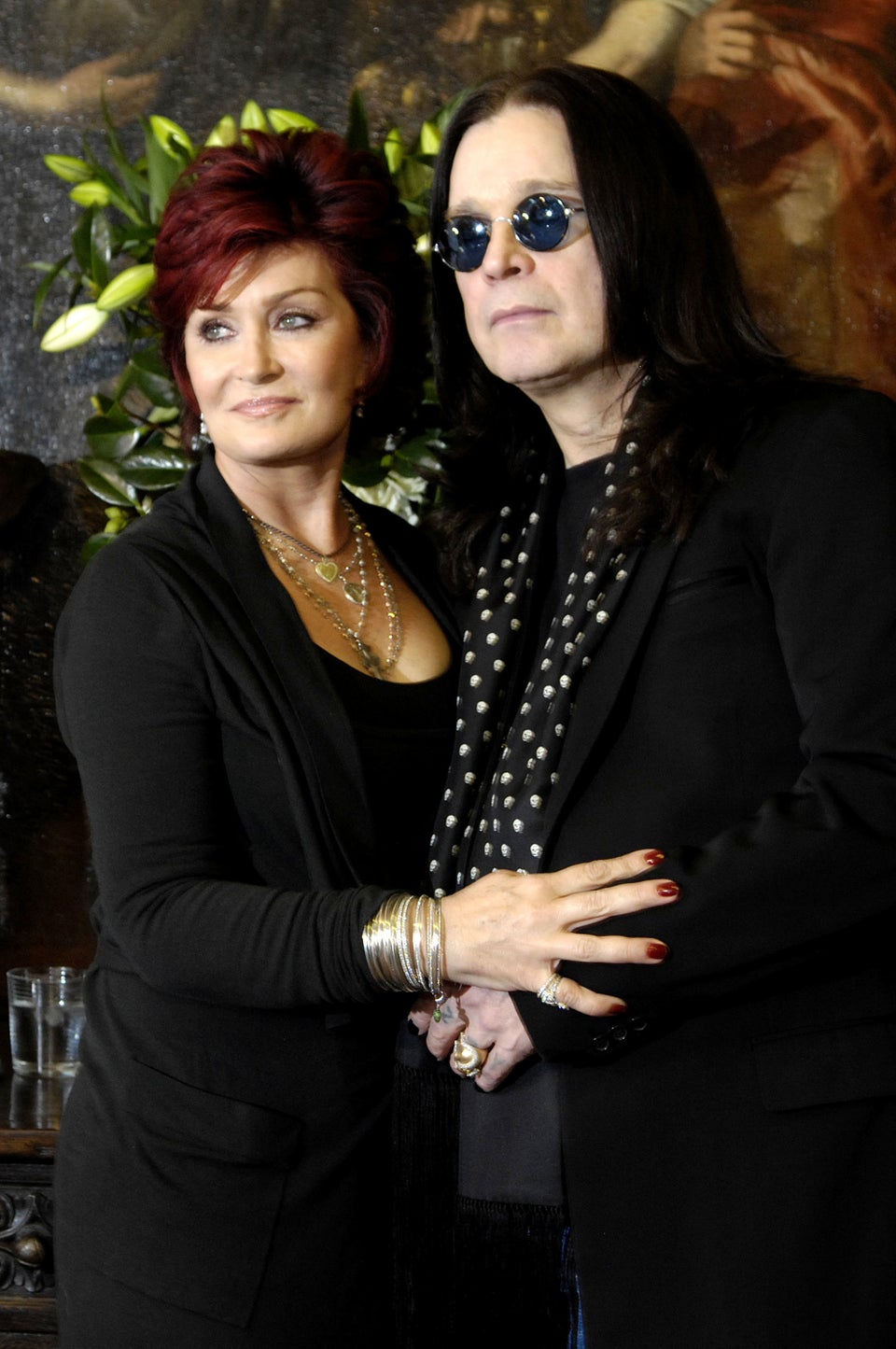 16 Celebrity Grandparents
Popular in the Community