Our favorite female characters are universal archetypes and uniquely flawed individuals all at once. Once or twice in a generation, a brilliant author will create, almost stumble upon this kind of masterpiece, unearthing a character of such dazzling originality and truth that she will resonate with readers for all time. Characters like Clarissa Dalloway or Emma Bovary, whose charms and quirks and foibles will linger with us long after we have closed the book. We sympathize with them, we admire them, we might even hate them--we see ourselves in them.
Ultimately, readers bring their own imagination, their own hopes and fears and experiences, to bear in envisioning these legendary women. But as an artist consumed with and fascinated by the female form, I could not resist the challenge of bringing each of the greatest women in literature (in my own opinion, of course) to watercolor life, as I saw them spring forth in my mind while reading (and re-reading) these beloved works. Painting them in all their captivating beauty and pairing them with hand-lettered quotes from their dialogue connected me in a profound way to each of these characters. Having completed my book, "Well-Read Women: Portraits of Fiction's Most Beloved Heroines," I feel as though they are each as familiar to me as a close friend. Whether you have read only a handful of these stories or you know them all by heart, I hope you will enjoy gazing into the eyes of all of these powerful, damaged, beautiful, incandescent women.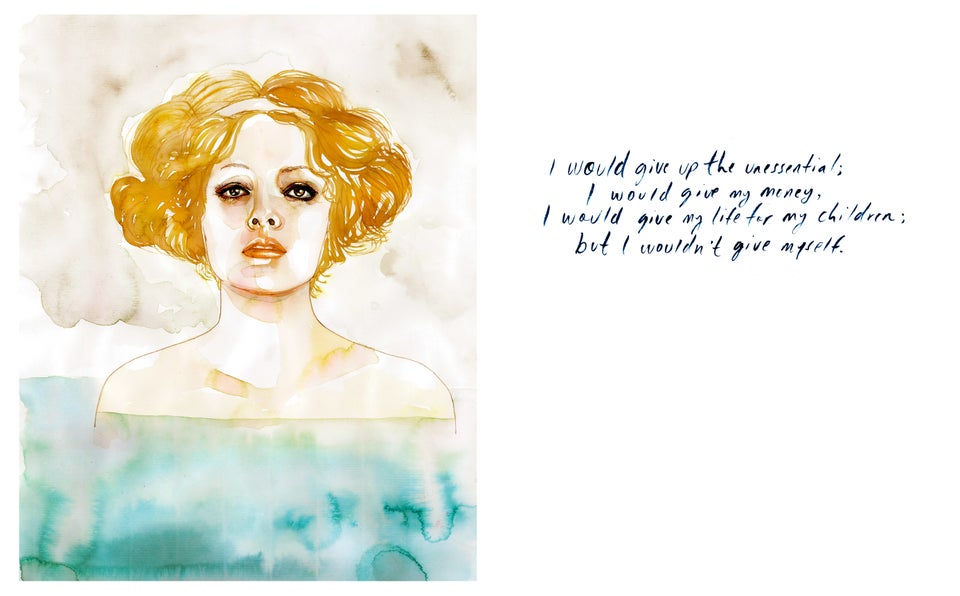 Literature's Most Beloved Heroines
All images from: Well-Read Women: Portraits of Fiction's Most Beloved Heroines by Samantha Hahn, published by Chronicle Books 2013.
Related
Popular in the Community