To say that the internet is associated with weirdness is sort of an understatement, after all, the internet is where every "weird" person finds his niche and every weird thing finds its way to someone who appreciates it. Nowadays you can find almost anything on the internet from the cool items you've always wanted, to the incredibly strange ones that you never knew existed. In the past, most niche manufacturers peddled their strange items in the backs of magazines. Now, with the dawn of the internet, they are afforded a much larger marketplace and lots more visibility. So what are some of the weirder things that you can buy online?
1. Five Pounds of Replica Fat
Whether it's just for curiosity or you plan on using it in demonstrations as a teaching aid, you can buy a 5lb point hunk of imitation fat. Primarily, hunks of replica fat are used as teaching aids to illustrate the impact that obesity has on your body. Or maybe you can just have it around the house if that's your thing.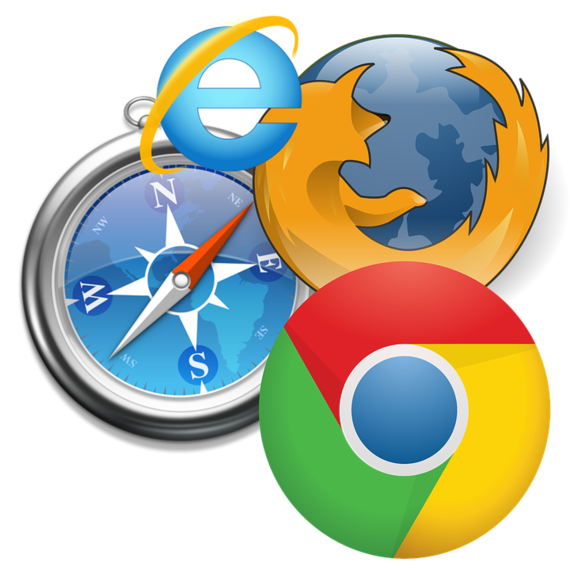 2. Nicolas Cage Pillowcases
If you don't think that you have enough Nicolas Cage in your daily life, have no fear. When the urge comes to see Nick Cage in all his intense glory, you no longer have to pop in a DVD to see the star of films such as National Treasure or Gone in 60 Seconds. Instead you can purchase a set of Nicholas Cage pillowcases for your pillows. Emblazoned with the likeness of Nick Cage, your pillowcases will have you dreaming of the action star all night long.
One of the stranger things you can purchase on the internet is a tree. That's correct you can purchase a live tree on the internet. Because it's the internet, the selection is huge and you don't have to deal with inclement weather or bugs. You can search by the type of tree you want, those best suited for your area or by price. In addition to this, many vendors offer free shipping once you place a minimum order.
Facebook has now enjoyed years of popularity with hundreds of millions of users checking into the site every day. If Facebook is your favorite site, there is no better way to represent your love for it than to douse yourself in perfume specifically formulated to represent the brand. The fragrance is unisex and can make a great gag gift for that friend of yours who is obsessed with the social media platform. It's a guarantee that your friends will "like" it.
5. Bath Buzz Caffeinated Soap
The bad thing about coffee is that you can't take it anywhere you go, especially not in the shower. However, what do you do when you feel like you need an extra jolt in the morning? Or what if you're late for work and don't have time to brew a pot of coffee before you leave? Enter caffeinated soap. Boasting an intake of 200mg per shower, it promises to deliver as much caffeine as a strongly-brewed cup of coffee. If that isn't enough, the bar of soap also refreshes you with its minty smell. Reviews are pretty good for the unconventional bar of soap with most people saying that it definitely does have an effect on their alertness and energy levels.
Ladybugs are predators that feed on a number of insects such as aphids, mealybugs and mites that are harmful to crops. They feast on pests at the larval and adult stages. Ladybugs also have a lot of applicability in organic gardening and farming. Shipping is sometimes tricky when it comes to ladybugs as shippers want to minimize the length of the ladybugs' journey. Most do not ship on weekends and buyers are also encouraged to expedite shipping if they live in colder climates.
7. Crazy Cat Lady Action figure
Clearly with the Crazy Cat Lady Action figure this is a case of art imitating life. For just about $15 you can have this 5.75" hard vinyl figure dressed in a bathrobe that comes with a total of six cats. For complete lifelikeness, the figurine comes complete with a wild look in her eyes and a cigarette dangling from her right hand. Its tagline, "All the fun of having a real cat lady without all the allergies" makes this a must-have.
8. Runny Nose Shower Gel Dispenser
The Runny Nose Shower Gel Dispenser sits in rarified air when it comes to wacky gifts. What better bathroom enhancer is there than a giant plastic nose from which you can dispense shower gel or shampoo. Fill up the nose with shower gel and attach it to the shower wall via suction cups. Next, press the right nostril to dispense as much shower gel as you need. The Runny Nose Shower Gel Dispenser bills itself as "humorous hygiene" and can definitely spread some early morning levity to those who need it.
This next one is a must for buyers who appreciate the one of the earth's rarest delicacies. If you think unicorns aren't real, think again. You can now purchase canned unicorn meat served in a delicious spicy sauce on the internet to your heart's content. The sellers reveal that it is an "excellent source of sparkles". Much like the Kobe beef industries, these unicorns are fattened on a daily diet composed entirely of candy corn. The caretakers also massage the unicorns' coats with Guinness daily. Truth be told, there isn't any real unicorn meat in the can. Actually, there isn't any meat at all. When you do open the SPAM-shaped can, you will find a stuffed, dismembered unicorn. The bottom of the can is easily removable so you don't have to ruin the can with a can opener meaning that you can save the joke and inflict it repeatedly on friends.
There is never going to be a decline on internet weirdness. There are tones of cool and not so cool products waiting to be discovered each day. You would be surprised at the crazy things out there waiting to be purchased. If you can think it up, chances are that someone has already manufactured it and put it up for sale.
Calling all HuffPost superfans!
Sign up for membership to become a founding member and help shape HuffPost's next chapter