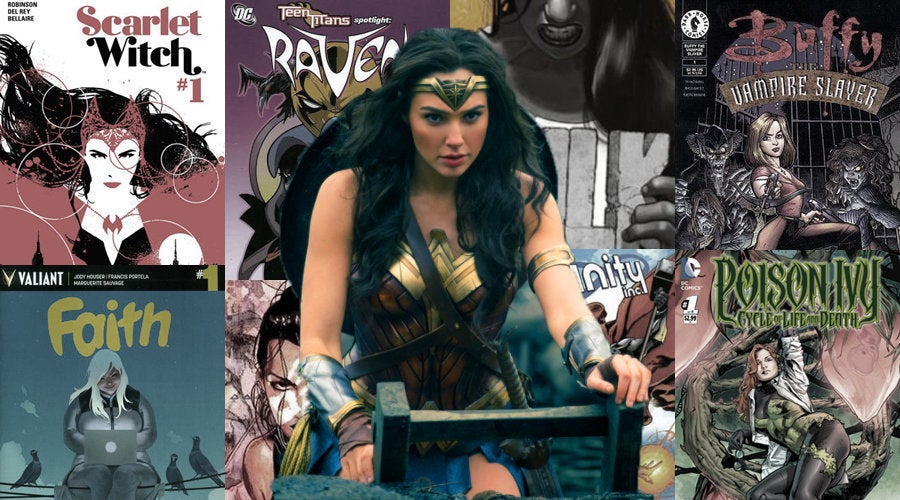 This week, director Patty Jenkins made history. She became the first woman director to head up a summer blockbuster ― a big-budget sector of the film industry typically reserved for action movies directed by men.
That Hollywood has been notoriously unkind to women directors makes the feat more remarkable still. Jenkins ― whose biggest flick prior to "Wonder Woman" was made with less than a tenth of the budget ― is only the fourth woman director to head up a project in the $100 million plus range.
We've got a few in mind. Between Marvel's "She-Hulk" and DC Comics' brainy Natasha Irons, there are dozens of superheroine stories waiting to be adapted into summertime hits. Below, we've paired our favorite women directors with the winningest heroes we love.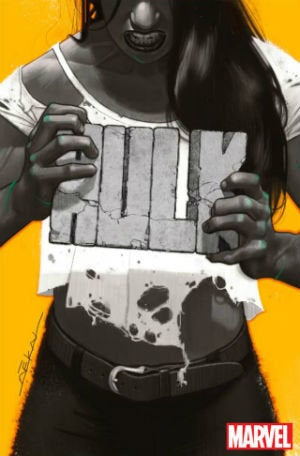 "She-Hulk," directed by Karyn Kusama
In recent Marvel installments of her story, "She-Hulk" has become much more than an object of desire. Mariko Tamaki — author of "This One Summer" — gives Jennifer Walters her own story, in which she's coping with PTSD. And Karyn Kusama — director of "Girlfight" and "Jennifer's Body" — has proven that she's able to take on action-centered stories with dark psychological underpinnings.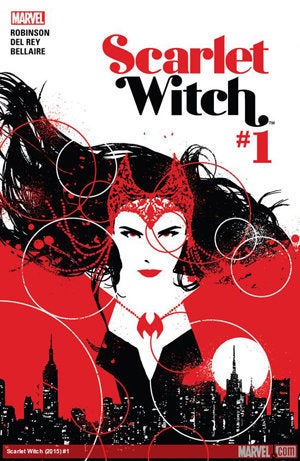 "Scarlet Witch," directed by Reed Morano
Elisabeth Olsen is currently playing the Scarlet Witch, aka Wanda Maximoff, in the "Avengers" movies, beginning with "Age of Ultron." Maximoff is (maybe) the daughter of Magneto, the twin sister of Quicksilver, and her husband is Vision, so a film centered specifically on Scarlet Witch ― whose powers include being able to alter reality in various ways ― would be a true comic book family drama. We'd like to see Reed Morano, the director of the first three episodes of Hulu's "The Handmaid's Tale" as well as films like "Skeleton Twins," give the adaptation a bleak, intimate edge.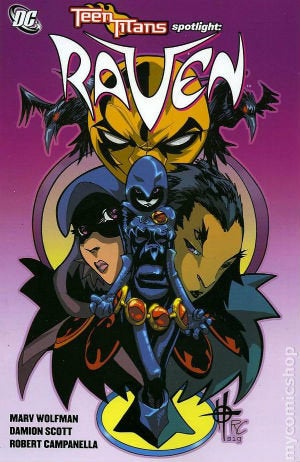 "Raven," directed by Amber Tamblyn
Raven is a half-human, half-demon superhero who was rejected by the Justice League due to her dangerous ancestry. She winds up forming her own group of rowdy do-gooder teens ― a story that seems suited to Amber Tamblyn's penchant for dark and feeling character studies.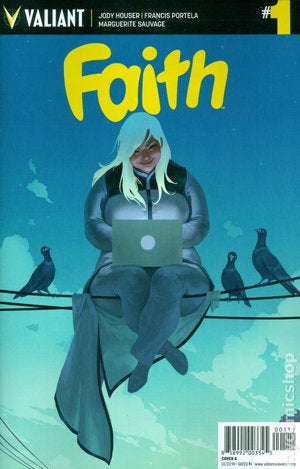 "Faith," directed by Amma Asante
Faith, with her psychokinetic and telepathic powers, has earned praise as a body-positive superheroine who, according to writer Amy Diegelman, is "fat [...] and not hiding." In her solo comic, Faith (aka Zephyr) has a boring job at a BuzzFeed-like media company, is dealing with a breakup and is living in a new city ― the perfectly relatable millennial scenario. Amma Asante, who directed 2016's "A United Kingdom," could bring out the best of this story.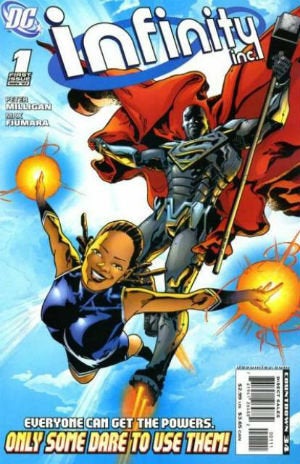 "Natasha Irons," directed by Ava DuVernay
Geeks everywhere already know that DuVernay is behind the promising new adaptation of "A Wrinkle in Time," so she's already established herself as a woman director who's interested in fantastical stories. DuVernay could work her magic on any of the Marvel of DC characters, really, but a cinematic retelling of Natasha Irons' story would be worthy of her talents. Irons — like Tony Stark and her uncle, Steel — begins her world-saving career as an engineer donning Steel's powerful suit.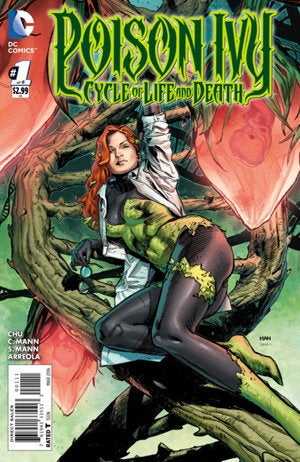 "Poison Ivy," directed by Dee Rees
Maybe you don't want a "Poison Ivy" remake, but we do. And who better to make it happen than Dee Rees? She's known for directing the HBO film "Bessie," the docuseries "When We Rise" and an episode of "Empire," but is tied to the "Philip K. Dick's Electric Dreams" Amazon project, giving her some sci-fi experience. In the comic books, Poison Ivy ― or Pamela Lillian Isley ― is a botanist-turned-eco-terrorist (and sometimes Batman love interest), which seems like a complex villain plot built for our post-Paris Accord era.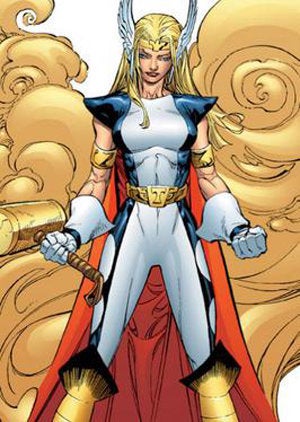 "Thor Girl," directed by Mimi Leder
Barring her uncreative name, Thor Girl (née Tarene) is a full-fledged superhero deserving of her own flick. After fighting supervillain Loki alongside Thor, she sought refuge on earth under the alias Tara Olson. Mimi Leder, the director of "Deep Impact" and executive producer on "The Leftovers," would be a suitable match for Tarene.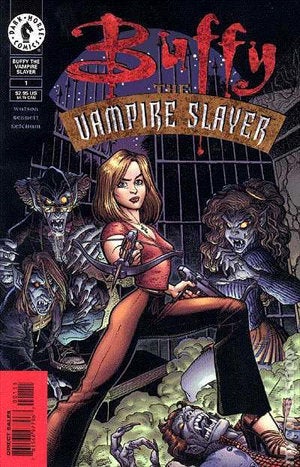 "Buffy Summers," directed by Andrea Arnold
"Buffy" would make for another contentious remake, but one that, under the helm of "American Honey" director Andrea Arnold, could be incredible. We'd love to see a film adaptation focus more on the mundane struggles of a high schooler living in suburban California ― which also happens to a "Hellmouth," opening up Buffy's home to a demonic gateway.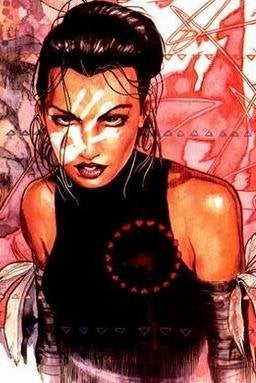 "Echo," directed by Heather Rae
Echo, aka Ronin, made her first appearance in "Daredevil" Vol. 2, Issue #9, as a Native American woman with gifted intellect and "photographic reflexes," who also happens to be one of the first deaf comic book characters. Her biography could move in so many directions ― she's been in love with Daredevil, friends with Wolverine and Dr. Strange, allied with the New Avengers. Heather Rae, who's mostly directed documentaries (like the Sundance and Tribeca darling "Trudell," which tells the story of historic Native American poet and activist John Trudell), has experience working on narrative films as a producer. We'd love to see what someone with her resume could do with a superhero flick.
CORRECTION: A previous version of this article included an image of "Thor Goddess of Thunder" (Jane Foster), instead of "Thor Girl" (Tarene Olson). It also incorrectly described the plot of "Belle," Amma Asante's film. 
REAL LIFE. REAL NEWS. REAL VOICES.
Help us tell more of the stories that matter from voices that too often remain unheard.
BEFORE YOU GO