Eric and Sandi Swiridoff's dog, Reagan, is very much a part of their family. The Australian Labradoodle has a special bond with the Oregon couple, as well as their adult children. But one family member in particular holds a very special place in his canine heart.
Since the day they met, Reagan and the Swiridoffs' foster grandson have been like two peas in a pod. "Reagan gets SO excited when his little buddy comes over," Sandi told The Huffington Post. "They follow each other around, steal each other's toys, and just like to be together. At meal time, Reagan stays close by the high chair, knowing that his little buddy is sure to sneak him a bite or two. At nap time, Reagan waits patiently just outside the door."
Sandi often shares photos of the dog and toddler together on her Instagram account for "Mr. Reagan." In the pictures, the dynamic duo wear matching outfits -- from holiday pajamas to summer swim trunks. "I wanted to capture and portray a little glimpse of their special relationship, and the matching clothes helped me do just that," Sandi said.
The Swiridoffs hope their dog-themed Instagram account can bring joy and laughter to people's everyday lives. Sandi added that she hopes Reagn's bond with her daughter's foster son aid a cause that's important to their family.
"My dream for Reagan is that he will make a difference in this world by bringing awareness to foster care, and helping foster children any way he can."
Keep scrolling for some love-filled photos of the toddler and dog friends.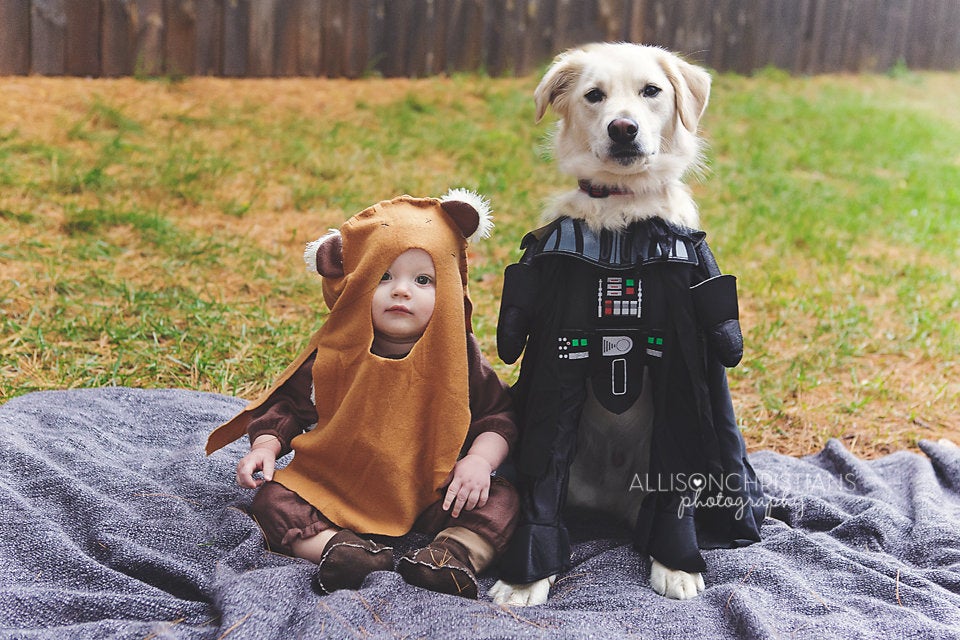 Costumes For Babies And Dogs