There is something so breathtaking about celebrating your love outdoors surrounded by beautiful scenery, warm weather, and lovely people. Whether in a vineyard or a garden, an outdoor setting is a definite "I do" for my brides and grooms. Many couples prefer outdoor weddings for the stress-free, organic quality they possess. However, it's essential to recognize that as intimate or tranquil they can be, the logistics of hosting an event outside can be tricky. Here are a few questions you should take into consideration when searching for your perfect outdoor venue.
1. Is there electricity on site?
Not only do you need an electricity source, but it must be easily accessible and strong enough to support the party. If there is no electricity source on site, you'll need to set up a temporary generator. If there's a live band playing, you may need a generator regardless, even if there is an existing power source; bands and their instruments pull a lot of power, and you don't want to blow a fuse in the middle of dancing and have the lights go out!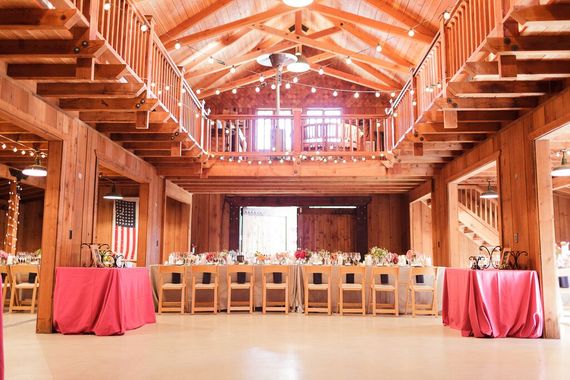 Planning & Design: Glow Event Design | Photography: Gavin Farrington | Venue: Montington Vineyards | Rentals: La Tavola Linen, Classic Party Rentals
2. Is there lighting on site?
When the sun goes down, you want to make sure guests aren't left in the dark! You need lighting both around the property so pathways are lit, and also inside the barn or dining area. Rustic venues often have uneven pathways, and at night, cracks, rocks or roots can be dangerous. One solution we've implemented is to place luminaries with LED candles on pathways, which is both cost effective and adds a romantic glow.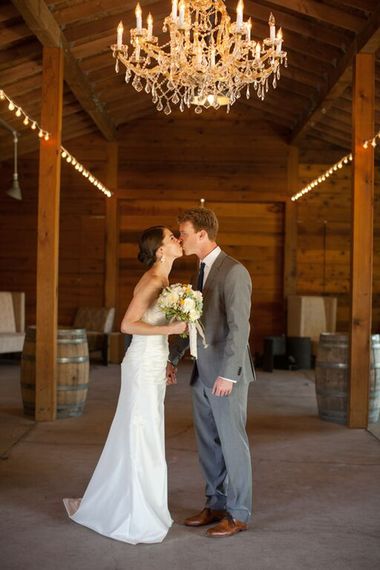 Planning & Design: Glow Event Design | Photography: Jennifer Lamba-Anderson Photography | Lighting: The Lux Productions
3. What will the weather be like on my wedding day?
If it's going to be hot in an open area, consider bringing umbrellas for shade. Some barns can be cold and drafty so you may need a large space heater. Also, if it's wintertime and you're in an area that gets snow, ask if the roof leaks. It sounds crazy, but if there's snow on the roof and the heat from the party reaches it, it's possible for the snow to melt and drip through the rafters and onto your guests.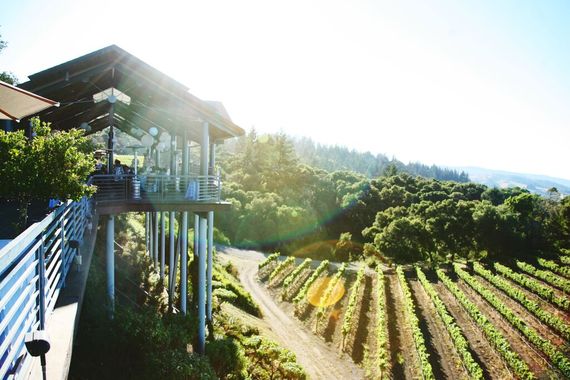 Planning & Design: Glow Event Design | Photography: Janae Shields | Venue: Thomas Fogarty
4. Where will the sun be setting on the property?
Few sights are as serene as a sunset, but you don't want your guests or bridal party facing directly into the blinding sun! Consider having your ceremony positioned North / South, and save the sunset photos for after the ceremony.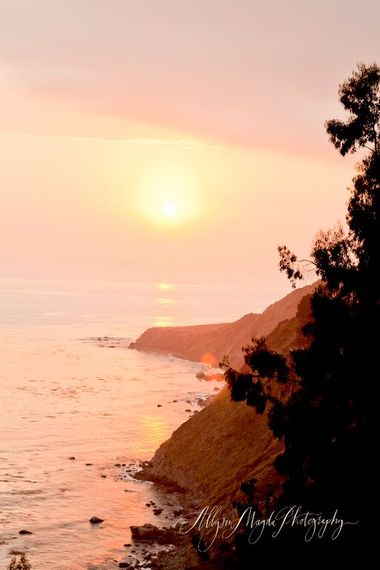 5. How will the weather affect the wedding party's attire?
If the forecast says it's going to be one hundred degrees and humid, black tuxedos are probably not the ideal choice for your handsome groomsmen. For daytime weddings in peek sun hours, suits made of lighter fabric or colors will keep your guys cooler. Conversely, if it's chilly, consider layering your bridesmaids with a pashmina or shawl. Also, if your ceremony is on grass, avoid wearing stiletto heels because no bride or bridesmaid wants to sink into the grass on her way down the aisle!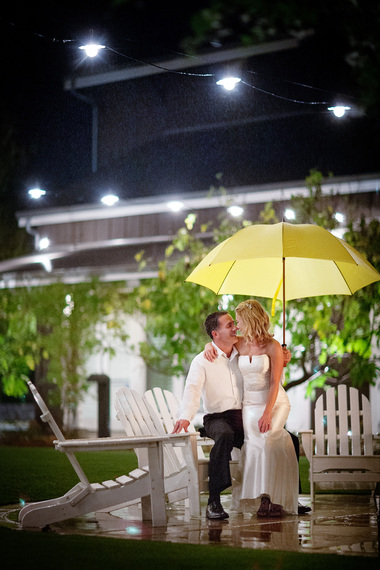 Planning & Design: Glow Event Design | Photography: Verite Photography | Venue: The Carneros Inn
6. Are there restrooms on the property?
If there aren't bathrooms onsite, you'll have to order them in. But don't worry - fortunately for all of us, we've come a long way from port-a-potties! There are luxury bathroom trailers you can order which have granite countertops, flushing toilets and running water. Some of these run on solar power, but others need to be hooked up to a water and electricity source. Probably not the prettiest part about planning an outdoor wedding, but one of the most necessary. (Especially with that open bar!)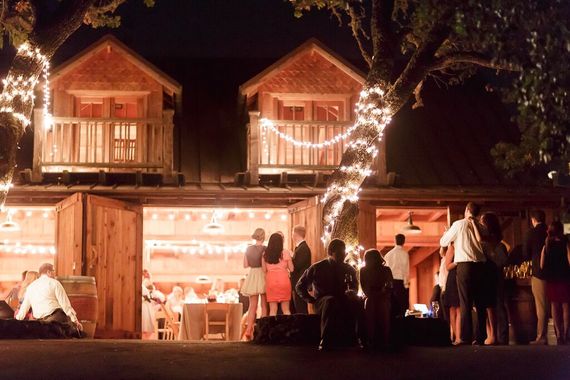 Planning & Design: Glow Event Design | Photography: Gavin Farrington | Venue: Montington Vineyards | Rentals: La Tavola Linen, Classic Party Rentals
7. What do I do in the event of unexpected wind?
Some outdoor venues can get very windy, so make sure large florals are weighted down and secure. Also, when deciding on ceremony decor keep in mind that a light breeze may look lovely against a chiffon draped arbor, but you may want to avoid loose fabrics if the wind's particularly strong. You can use fishing weights at the bottom of your veil to limit its movement in the breeze; paint them white and secure to the bottom hem so they'll blend in and go unnoticed.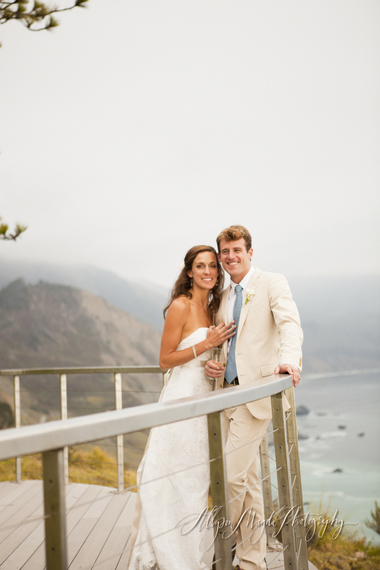 Planning & Design: Glow Event Design | Photography: Jill Hewston for Allyson Magda Photography
8. Does the venue provide rentals?
You'll want to check if your venue provides tables, chairs, and other event supplies. Many outdoor venues do not, and you'll need to bring these in from a separate company. If this is the case you should see if the property is flexible with delivery times. If the rental company can deliver the day prior, and pick up the day afterwards, you'll save hundreds of dollars in fees.

Planning & Design: Glow Event Design | Photography: Adeline and Grace Weddings | Rentals: Bright Event Rentals
9. Is including my pet in my wedding day a bad idea?
Some families feel so connected to their pets that they can't imagine their wedding without their fury friends playing a part. At Glow Event Design we're a tad dog-obsessed, so we understand the feeling. However, it is important to remember that no matter how well trained, pets can be unpredictable in large crowds. I've seen a bride dragged to the alter by her very strong weimaraner, a bulldog pee while walking down the aisle, and even had a daschund bite one of our assistants! Not to dissuade you from having your pet play a part, but make sure pets are comfortable with large crowds, and I definitely advise you to take them for a potty break before it's time to walk down the aisle.

Planning & Design: Glow Event Design | Photography: Verite Photography