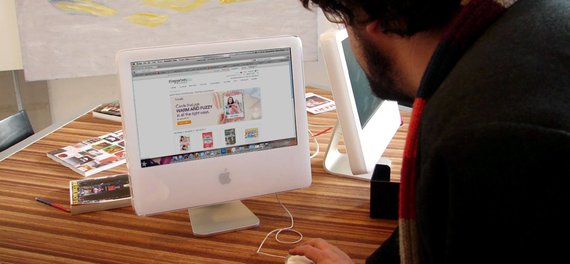 Image Source
To win customer loyalty and strengthen hold in online marketing, it is necessary to follow latest marketing strategies that can instantly grab the attention of the customer. Offering discounts and special coupon codes are the most powerful weapons used by online stores, but they can also prove to be dangerous if used haphazardly.
Now, we will discuss some quick tips to drive customer loyalty and strengthen hold in online marketing by using coupons and offers in your online stores.
Let us dive deep into this concept and develop a clear understanding of the topic....
For whom are Coupons or Offers Right?
As we have already discussed, offers and discount coupons for online stores are always highly effective and proven tools for winning customer loyalty. However, they should always be used as per your overall brand strategy before offering discounts for any particular product or purchases.
The type of offers generally depends on your brand popularity and profit margin. You have to make a lot of experimentation before you understand the best trick that can work as a magic wand for you. The best approach is to set goals for every campaign, start with small targets and then gradually begin enjoying huge profits.
Types of Offers and Discount Coupons
Let us have a quick look on types of offers and discount coupons used commonly....
• There are percentage based discount coupons that may involve small percentage discounts like 5 percent or 10 percent to drive their overall sales.
• There are free shipping offers that attract most of the customers and help in increasing overall sales conversions.
• Next is a free gift with the purchase of a certain amount to give additional value to customers. This can also increase average order size to avail free offers.

Where and How to Use Offers at Online Stores?
There are more than 100 ways by which you can use offers to drive customer loyalty and strengthen hold in online marketing. You can also take help of a price comparison website to get the best offers and deals. Let us have a quick look on some of the most popular styles that work amazingly for almost all online stores.

Tips to Win Customer Loyalty and Strengthen Hold in Online Marketing
 Weekly or Monthly Offers to Speed up Sales - These are the most traditional styles to increase sales at the end of the month or special occasions to meet certain goals or projections.
Example - Memebox offers monthly sale offers with promo codes and discount coupons.

 Prelaunch offers - If you are supposed to launch a new product soon, then you may plan for prelaunch offers to drive traffic to your website and win over customers' interest.
 Seasonal Offers - Holidays or festivals are the special times when you can stretch revenues up to maximum with attractive offers and discounts.
 Abandon Cart Offers - With more than 70 percent people abandoning their carts, you can bring back most of them to your store with lucrative abandon cart offers. It also gives people the flexibility to enjoy professional or unlimited plans as per their subscription.
 Email Subscription Offers - As you know, building a long email list is highly important for any online store. This is the reason they offer discounts on each email subscription and customers can also take advantage of the same. The long list of email IDs can be further used to market new products and offers in future.

 Like, Share and Win - Giving offers to customers to get likes on new products or your business page is the best idea to get popular at online stores. For example, coupon pop offers 5 percent discount for each like and share on Facebook.

 Referral offers - Such offers are available for customers when site URL is referred to friends or family members and they get registered for the same. For example, Referral Candy organizes referral campaigns at specific time intervals which are not only highly effective but also drastically increase the number of registration counts for your online store.
 First Time Registration Offers - These are the most commonly used and popular offers available for customers at almost every online store. Undoubtedly, this trick helps in getting maximum sales conversions.
 Volume Size Offers - This is one of the most effective tactics used to encourage customers and increase the overall size of orders as well. For example - Nasty gal offers free shipping on purchase of 75 dollars.
 Customer Loyalty Offers - These types of offers are necessary to retain customers to your online store. Here, you can select a few customers who have spent maximum during a period and made regular purchases. You may offer free gifts or special discounts to them which are not available for other customers.
These types of offers and discount codes are not right for all online stores. You need to pick the right one as per your product and keeping in view the margins as well. These effective marketing strategies do not only help in winning customer loyalty, but also make your brand name popular worldwide.