Life coaching is one of the newer professions that have come about over the last several decades. And, as a result, many people have a vague understanding of what life coaches do. However, what is most important is what they can do for you and how they can touch and change your life. Here is a list of 9 significant ways that life coaches change lives forever:
Life coaches work with a wide variety of professionals and they have access to useful tools and resources that can help people in different career fields. They can put you in touch with tools that you didn't even know existed. These tools can change the trajectory of your career and bring you more business. They can also connect you with important people, such as new business partners and consultants, who can help your business or career grow.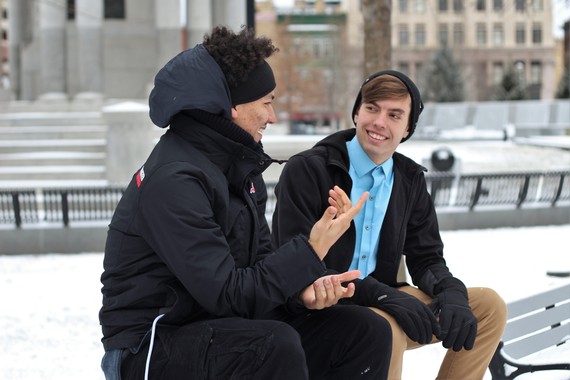 Unsplash via Pexels
Stress is a killer, literally. It can tear your life apart and keep you from getting the things you really want. Life coaches are trained in a range of techniques to help their clients relax and find inner peace. These techniques include meditation, deep breathing, and even some forms of therapy.
Habits are the glue that keep your lifestyle together. Whether they are good or bad, they reinforce your way of living. Integrating good habits into your life can help you reach your goals in a more effortless way, and it can make you a more confident and productive person. A life coach can work with you on selecting and building these new habits as well as helping you to get rid of any bad habits that are holding you back.
Life coaches are trained to ask important questions that help you discover what you are good at and what you are here to do. Working with a life coach can help you find your hidden skills and talents as well as hone your existing ones. They will help you figure out what you want to do with the rest of your life and how you are going to do it.
Sometimes, you may find yourself feeling stuck in your painful memories. Your life coach can work with you and help you to heal your old wounds so that you can move forward. They can help you find ways to finally let go and they also help you to forgive. When emotional pain is released, your sense of worth increases and you become a more hopeful, happy person.
Attitude is everything when it comes to changing your life. A positive and determined attitude will go a really long way in keeping you motivated and on the path to living your dreams. A life coach can help you find your intrinsic motivation, and they can give you tips on how to become a more positive person. They can help you become someone who wakes up in the morning and knows that it is going to be a good day every day.
Finding supportive people is a must when setting out on a mission to live your dreams. It is not advisable to go at it alone. It is definitely not hard to reach out and find people who will cheer you on. A life coach is more than just a supportive friend, however. Your life coach will become part of your team, guiding you, aiding you, and helping you find your best self as you go along in chasing your dreams.
Life coaches can help you become a whole new person and the person you have always wanted to be. This puts you on the path to living authentically, where you can share your true gifts with the world. Sometimes when people work with life coaches, they discover that they are not who they initially thought they were and that they don't want what they thought they wanted. They go on to live happier and more fulfilling lives once they realize who they truly are and what they really want out of life. The bottom line is that people are happiest when they are true to themselves.
For many people, one of the most central things in life is their spirituality. Finding your sense of spirituality can help you gain your understanding of the world around you and your own purpose in life. Spirituality can give life more meaning and it can often bring peace of mind to an individual. Spiritual life coaches can help those seeking something more to connect with their own spirit as well as a form of spiritualism in a broader sense.
If you're looking for someone to help you find your purpose, your passion, your discipline, and your spirit, a life coach can fulfill each and every one of these needs and more. Knowing what you want and what you value is the first step to attaining happiness and success. When it comes to figuring out how to get what you want, there is no one better than a life coach to help you find your way.
Support HuffPost
A No-B.S. Guide To Life
Related
Popular in the Community