I'm sure you've seen the news and read the headlines. Seems like every time I get online, some travel or food writer is gushing over my adopted town of Greenville, South Carolina. There's ten reasons why Greenville should be on your radar, or your vacation plans, or your retirement plans, or your cycling trip, or your foodie visit, or your used car shopping plans. In the past 24 months, we've been featured in The Atlantic, The Pacific, Travel+Leisure, The Boston Globe, The NY Times, Outside Magazine, Inside, Money, Mo Money, etc. Frankly, all this attention is starting to pile up into one enormous publicity jam. It's gotten to the point where our citizens can't take a walk down Main Street without running into a camera crew from the Happy Retirement Network. With that in mind, I've decided to take a stand and point out nine reasons why you should not visit or move to my town. And while I'm prepared to suffer the wrath of my fellow Greenvillians, it's for their own good. They'll thank me later.
9. Our Restaurants.
This is an appetizer. It's Fried Green Tomatoes from Soby's.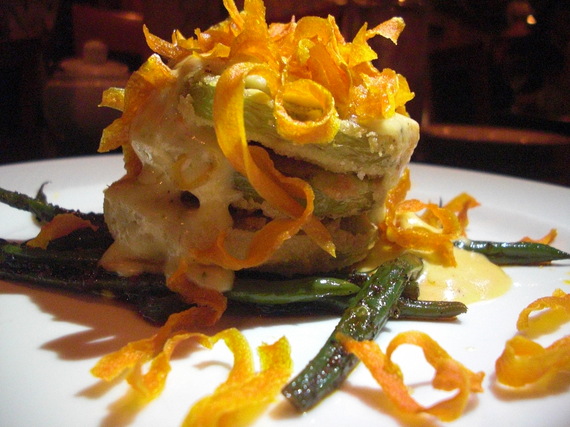 What might pass as dinner for four in some parts of the world is the start of a meal in Greenville. Appetizers in this town often come with enough calories to sustain you through a week's worth of yoga. If you insist on visiting, bring your stretchy pants.
8. We're Polite.
And by that I mean we say hello to people as we walk down the street. We open doors and chairs for ladies. We smile and nod and constantly say thank you. And those unexpected courtesies often creeps outs visitors from less polite areas of the country.
7. The Swamp Rabbit Trail
A few years back some clever folks in the county decided to convert an abandoned railroad track into a family friendly greenway that would draw walkers, joggers, families, and cyclists. And it has. It's also drawn retired professional cyclists and those that worship retired professional cyclists. At times there's so many cyclists buzzing back and forth that the Swamp Rabbit can feel like a modern-day jousting tournament. How will the police prevent these Lycra-clad knights from spearing each other with frame pumps? Graffiti artists have even memorialized a recent two-wheeled dispute.
6. Gluten -- We Still Love It.
Although most of our restaurants have climbed aboard the #GF bandwagon, that doesn't mean our city has gone gluten-free. Our bakeries, cafes, and burger joints are covered in the stuff. And most of our restaurants still offer the complimentary bread basket.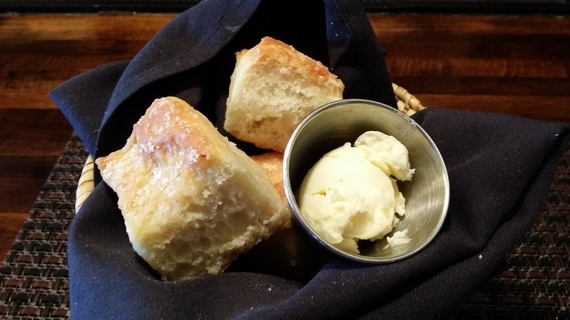 5. Our Best Restaurants Aren't on Main Street
You've probably read about all the restaurant choices up and down Main Street. Oh sure, there's plenty of great dining fun to be had on Main, especially in the warmer months or during baseball season, but our best restaurants are a car ride away. The glorious Stella's Bistro is in Simpsonville, about 20 minutes from downtown. Stella's has a fanatical devotion to locally raised produce and handmade cocktails.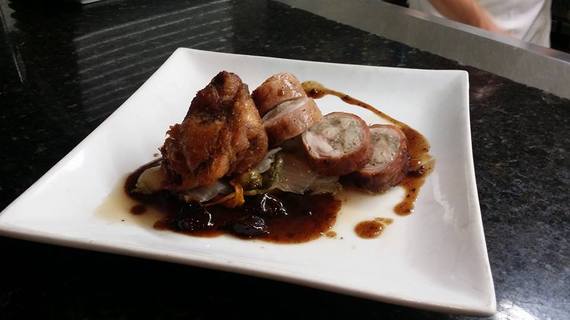 And there's the deliciously named Bacon Brothers (where they cure and smoke their own bacon, and I'm not kidding) which is practically on Interstate 85.
And if you want to return to your bustling metropolis and brag about a real southern adventure, dinner at Grits & Groceries will require a half tank of gas and blind faith in Google maps. The reward, especially if you visit during early summer and sit at their twenty foot-long community table, under their hundred year-old oak, might just be the most memorable meal of your life. Even if you've eaten under a Michelin-starred oak tree in France.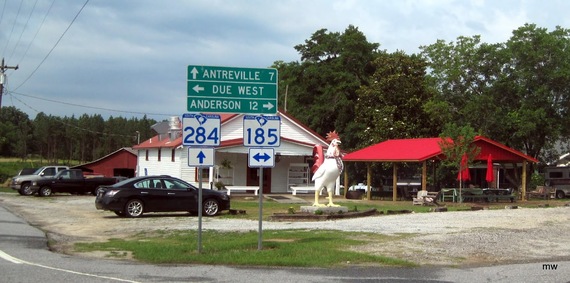 4. Our government is (usually) fiscally responsible and accessible.
And that's that.
3. Our Drinking Water is Clean and Delicious.
I'm serious. You can drink it right out of the tap. It's great. If you're visiting from a much larger city, you're going to be appalled when you see our citizens slurping from hoses, water fountains, and sinks. They're not trying to trick you.
2. The Doughnut Wars.
We really like doughnuts in this town. Personally I prefer the handmade variety but there are times that I've enjoyed a fresh Krispy Kreme. But there's also a competitor to our beloved Hot & Now's, and that's Dunkin' Donuts. There's no middle ground in that argument; you're either a Krispy Kreme fan or a Dunkin' fan. Several generations ago, our founding fathers went to war over this disagreement. And to commemorate that contentious time, we've honored our doughnut warriors with this memorial of a doughnut catapult.
1. UFO Theory of Architecture
And now for the serious stuff. There's a dark and mysterious side of my town. Remember how Bill Murray's girlfriend in Ghost Busters lived in "Spook Central" thanks to the architect of her apartment building? Well, get a load of our most recent architecture. Apparently some of us are building landing zones for the mother ship.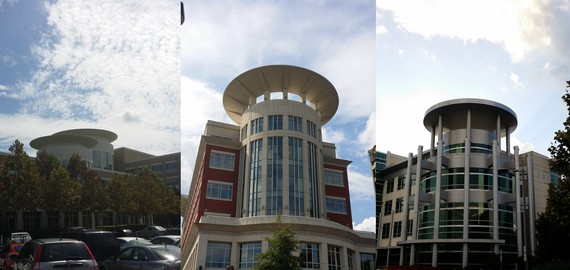 All over town, someone (thing) has created cushy spots for flying saucers to land. Obviously someone thanks all this press has made it out of the galaxy so they're preparing to host visitors from much farther away than LaGuardia. Yup! We're the Roswell of the East Coast. And that's one more reason why you shouldn't visit.