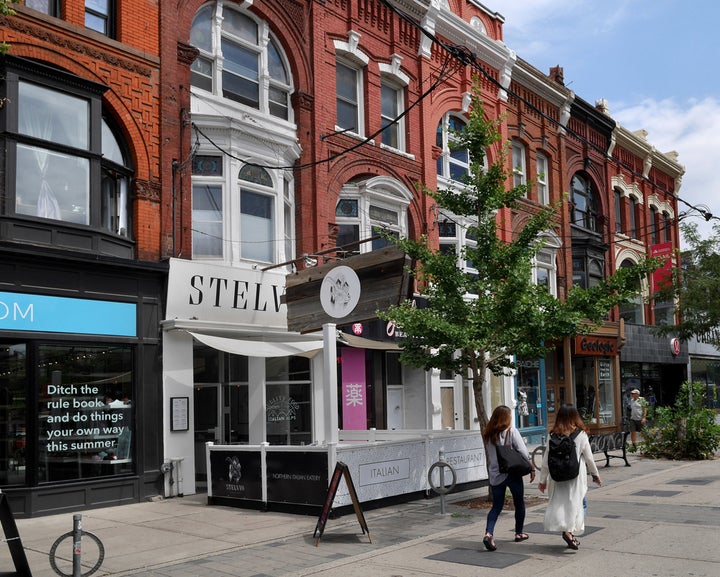 People around the world dream of living in New York. Here's why I left.
I had a great apartment in an up-and-coming Brooklyn neighborhood, a job doing work I loved, and an amazing bunch of friends. But life in New York is like being in an abusive relationship -- things are terrible except for when they're amazing. The more time I spent traveling around the world, the more I knew there had to be a city that didn't make me work so hard for every victory.
Here's why life is better in Toronto.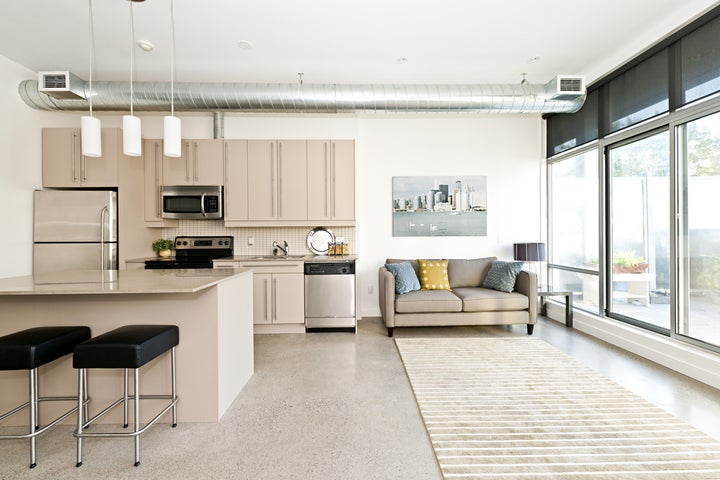 Live in an amazing apartment for half what you're paying now
Toronto's condos lack the charm of a pre-war apartment, but instead they have balconies, roof decks, gyms, pools, and game rooms. Basically every building has a concierge. People in Toronto don't believe me when I talk about cockroaches, bed bugs, and living without heat for days at a time in the winter. I haven't seen a cockroach in Canada yet. I can actually get packages delivered now.
Of course, if you want something old and quirky, you can rent a Victorian house in neighborhoods like Cabbagetown or the Annex.
The thing I was most excited about was being able to control the temperature of my apartment ― a luxury I'd never known in New York. I'd never even hoped for a place with central air that worked.
My last place in Brooklyn had plenty of windows, all of which faced a brick wall. Now I have a skyline view.
If owning a place seems like a pipe dream in New York, take a look at Toronto. As a newcomer, you can get a mortgage without any Canadian credit history ― and the mortgage rates are under 3%.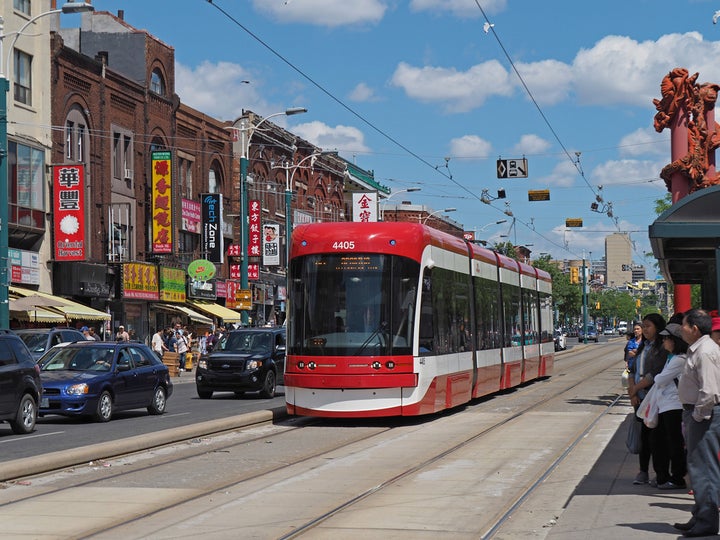 Say goodbye to your commute.
Not only will you pay half as much in rent, you'll spend half as much time on the subway. Instead of a 45-minute commute in a urine-soaked tin can full of crazy preachers and showtime, you can pick between a leisurely 45-minute walk or a quick bike ride or 10 minutes on the subway.
Have I mentioned the subway comes every 4 minutes? And every station has a countdown clock. Torontonians think the trains are crowded, but they have no idea what crowded is. You'll never miss three trains in a row because you couldn't fit. I hear there are subway masturbators here, but they're a rare occurrence.
The subways turn into busses if you stay out late enough, but it's Toronto so you're probably close enough to cab it anyway. The streetcars aren't the most practical form of transportation, since they lack dedicated lanes, but they are pretty charming.
At rush hour there are so many bikes in every bike lane you might think you're in Copenhagen.
If you're worried about the weather -- or just want to avoid the tourists -- basically all of downtown has an underground mall that connects all the office buildings. You can walk a mile in the climate controlled PATH.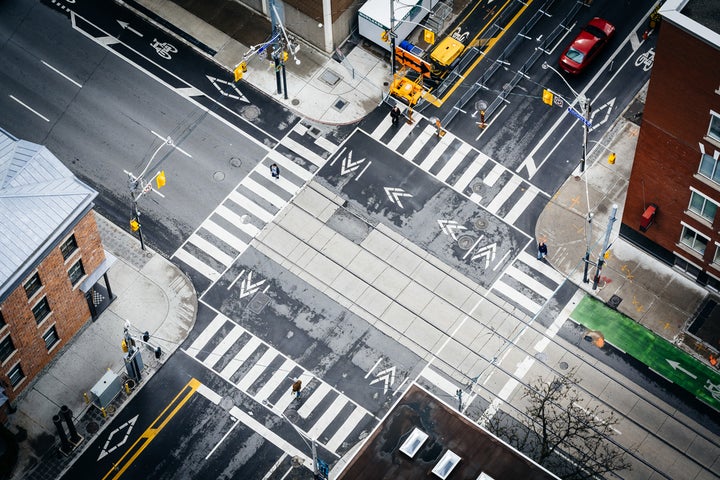 It smells better.
One time I was on my way to a fancy dinner in Manhattan and got splashed with street water that was strewn with rose petals. It did not smell like roses.
No one can argue that New York smells good. That hot garbage smell of the summer. The subway smell. The mysterious smell of the NJ PATH train that clings to your clothes afterward. The gas leak that is all of Ditmas Park.
Toronto lacks the trash mountains we're so used to in New York. In fact, there's hardly any trash on the ground. I have not seen anyone even urinate on the subway in Toronto.
The corner of Lombard and Church smells like sewer gas every time, but overall, Toronto is a lot easier on your nose than New York.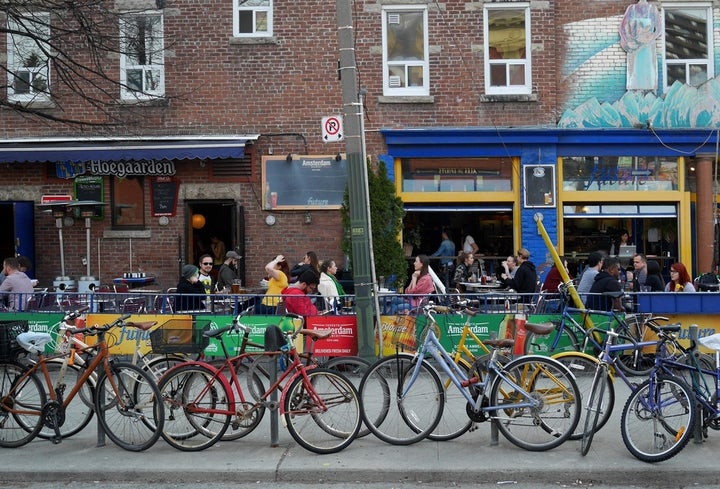 You can afford to go out more.
Pretty much any city is cheaper than New York, so you won't be shocked to hear that Toronto has a lower cost of living. The difference is that in small town America they'll pay you a fraction of what you made in New York, while in Toronto you'll make about the same amount of money. Unless you're a tipped worker in New York, in which case you'll make much, much more.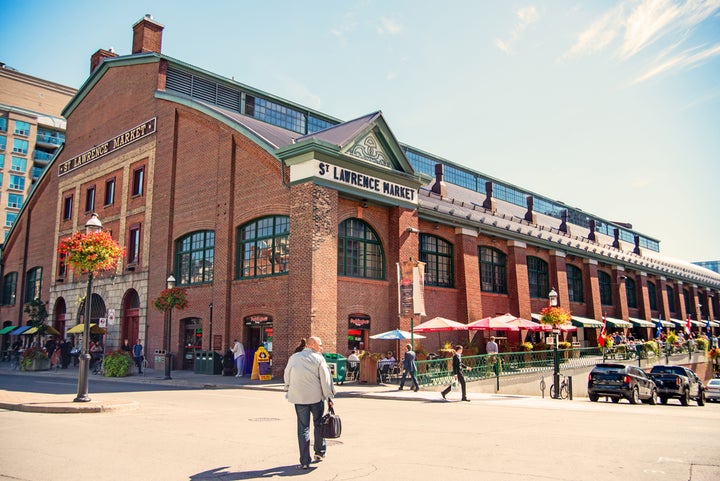 The vegetables taste better. Really.
Surely you've noticed that the vegetables in New York go bad within 48 hours. Toronto has produce that is not on the brink of spoiling. The tomatoes don't taste artificially ripened. The onions actually have a kick to them.
Maybe you have a farmshare, but as someone who grew up on a farm in New Jersey, I know the CSAs in Brooklyn are a sorry lot. You can do just as well in the north.
Bonus: None of the Toronto bodegas I've experienced have smelt like cats. In fact, you won't find cats in bodegas. Actually, they're called corner stores in Toronto.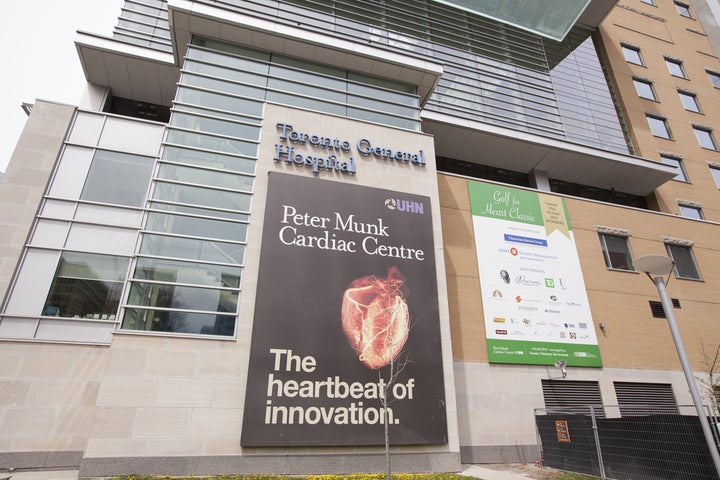 Never dispute an insurance claim again.
Forget whatever nonsense you heard. Canadians live longer than Americans. Once you're signed up with provincial insurance (OHIP), it covers all of your medical expenses. You show them your OHIP card and then they treat you. It's that easy.
There are no forms to fill out, no getting lost in the phone tree, no arguing over incorrect billing codes. Ever. Again.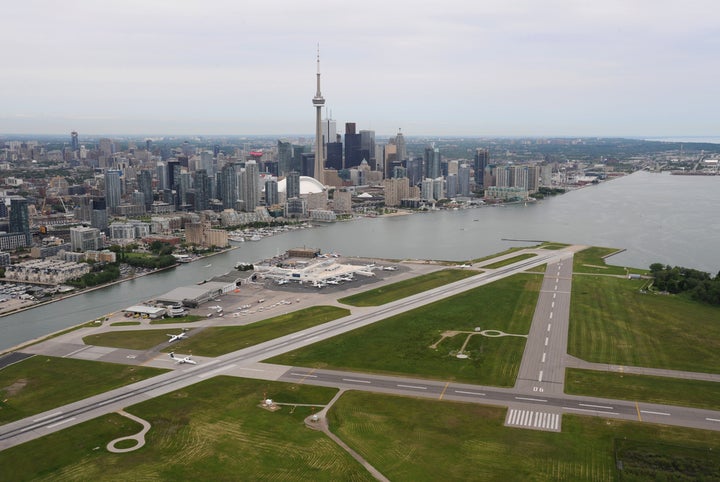 Traveling is a breeze.
Trade the abomination that is Penn Station for Union Station. The train to Montreal is a relaxing trip. The commuter trains will take you along the waterfront, past the vineyards, to Niagara Falls.
New York's airports are a special level of awful. Toronto's Pearson Airport has the shiny new UP Express to usher you to the airport with all the plugs and wifi you could need for under $10 a trip. They even have bars at both ends of the journey. Pearson lacks the lines and the screaming TSA agents that makes flying so unpleasant.
Pearson Airport isn't bad, but I take Porter via Billy Bishop Island Airport every time it's an option. Being to walk to the airport -- or take a $15 cab -- is the best thing ever. That view of downtown is meant to be Instagrammed.
Another perk: every trip home takes you through duty free.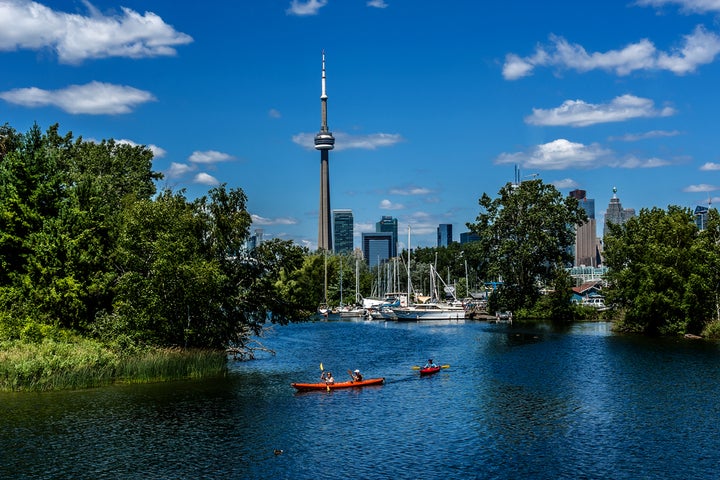 You'll be way more zen.
Canadians are just nicer.
No one cuts me in line. No one shoves me on the subway stairs. Creepy dudes don't shout rude things at me. People don't scream about Jesus. Not everyone is trying to rip me off. People care enough to not throw their trash everywhere. Yes, Rob Ford happened, but now we have Justin Trudeau.
My stress level plummeted as soon as I moved up.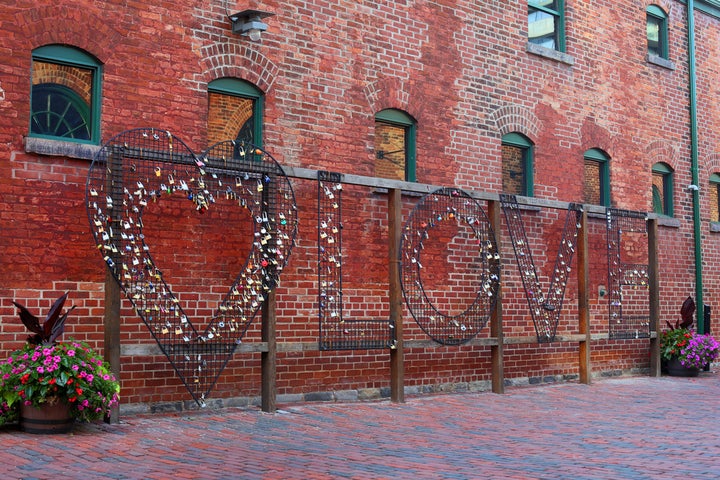 Toronto is enamored with New York.
Canadians are totally in love with New York City. Potential employers are impressed by your experience working for New York companies. People at the bar automatically think you're that much cooler. You can impress them with your harrowing tales of New York's underworld and impress them with celebrity stories.
Canada as a whole is pretty impressed with New Yorkers. Immigration officials also believe if you can make it in New York, you can make it anywhere. If you're a young professional, their skilled worker program is basically designed for you. Thanks to Express Entry, you could be sipping cocktails on the Drake Hotel rooftop within a year (no affiliation with that other Drake).
Related