When it comes to culture, fine dining and an overall vibrant city for a short getaway, there are certain perennial favorites. With these behemoth cities come high price tags for fun and recreation, not including parking and transportation whilst visiting. But there are several up and coming cities not yet on the radar of many. Two such cities can be found in cattle country, aka Nebraska.
1. Omaha Zoo – Imagine being able to feel like you are in the midst of a South American Rain Forest or in the desert of Africa without ever leaving the United States. Now you can experience this year round at the Omaha Zoo. What they've done is quite genius. They've re-created these ecosystems on acres of the zoo. The Omaha Zoo is home to North America's largest indoor rainforest. You get to experience the rainforest at bird level. Walk amongst the birds as they soar through the air. The zoo also has the largest indoor desert. They replicate soil structure and plants in these regions. The zoo features the Namib Desert of Africa, Red Center of Australia and Sonoran desert of the US.
2. Dundee Dell – This dive bar is harboring a secret: it is home to the largest single malt scotch collection in the US, about 700. They do a scotch tasting once a month, which is a great way to learn about scotch in an unpretentious atmosphere. They also have about 200 beers and 150 bourbons. You'd be missing out if you don't have the Fish n' Chips. Their secret recipe had me lusting for more. And I'm not alone. They cook about 2 million pieces of fish annually.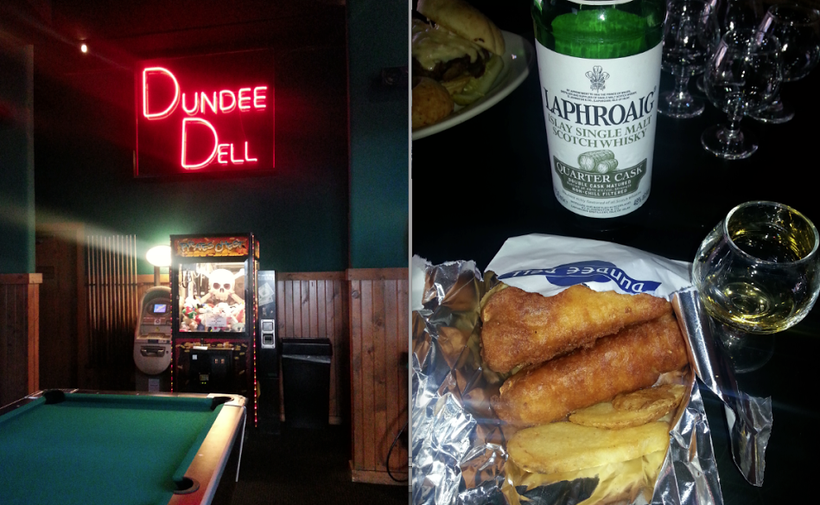 3. Dante Ristorante Pizzeria – This unassuming restaurant has all the indications of your run of the mill brick oven pizzeria. Yet it is hiding so some juicy secrets. First off, they specialize in offbeat wines. But menu items like the duck pate served on duck fat fried bread or the Rabbit Roulade are clear winners. Of course pizzas are nothing to discount either with a lemon, cherry pepper and fried chicken liver pizza as well as the Armore di Carne with Soppressata, sausage and mortadella.
4. Le Boullion – Chef Paul Kulik gives his interpretation of French comfort food at Le Bouillon in the Old Market in Omaha. Located in a converted fruit and vegetable warehouse, Le Bouillon is an open, yet seemingly intimate restaurant. Kulik sourcing from local producers, marries sensible yet fancy French foods. Small plates like the Steak Tartare with cured egg yolk and parsley cream as well as the toasts topped with items like Duck Confit and Pork Rillettes are to be savored.
5. Grey Plume – An eight-course tasting menu left me ready to slip into a delightful gastronomic coma. A Spaghetti Squash Galette with pastrami, leeks, kale and pomegranate, was an unexpected, yet winning dish. An infusion of fruit in this and many of the dishes was surprising and pleasurable like the persimmon with the scallops. Although the wine list is something to behold – don't miss out on craft cocktails like the Les Paul, with scallion vodka and celery sour.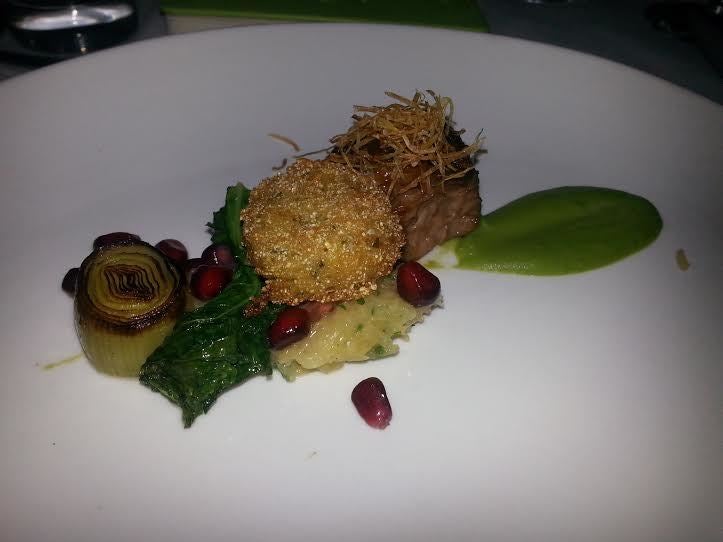 6. The Joslyn Museum of Art – One of the top art museums in the country, particularly for American paintings and sculpture. The museum's original 1931 building itself is a magnificent example of Art Deco architecture. The museum also features a 1,000–seat concert hall, fountain court, education technology gallery, and much more.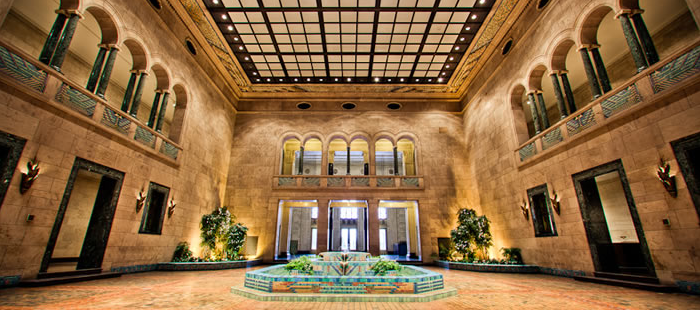 7. Cornhusker Hotel – A stay in Nebraska is not complete without sleeping at the Cornhusker Hotel. Although purchased by Marriott, it still retains its charm and unique style. The soaring lobby was home to a beautifully decorated Christmas tree during my holiday visit. And just adjacent was a mini-library where you could get lost in a book while sipping on your favorite cup of tea. Rooms were large with comfortable beds. Start your day off with a hearty breakfast including the house special Nebraska omelet.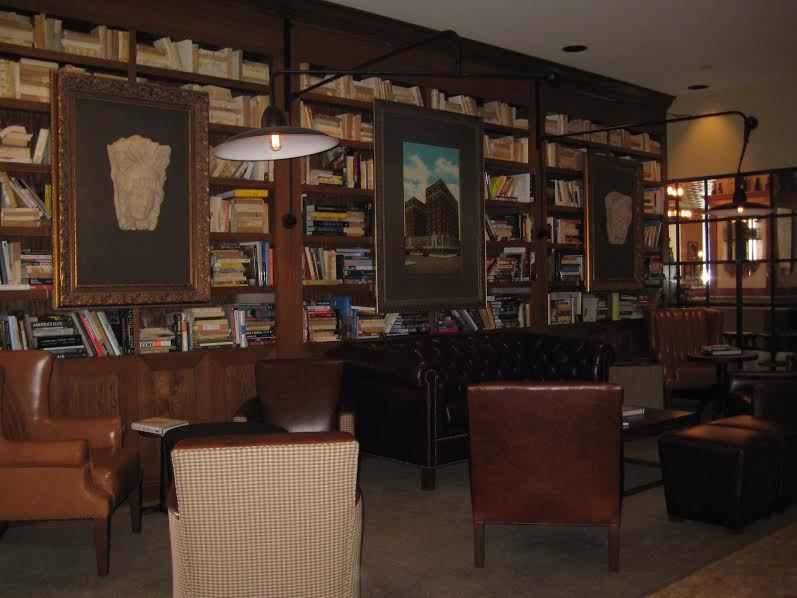 8. Licorice International – No matter what side of the fence you are on for Licorice (love it or hate it) you should browse the offerings at Licorice International. Employees love to talk shop, which invariably leads to free samples. Plus, Licorice International ships all over the country.
9. The Normandy – Who would have thought that you'd find the fancy French cuisine in the Midwest? The Normandy, a quaint restaurant in Lincoln, is owned by a couple: Renee, a native Nebraskan and, Lawrence, who met Renee when traveling in France. In fact, Lawrence even jokes that only love could keep a Frenchman in Nebraska. This spot is the epitome of a hidden gem. Some of the best mussels I've had were here swimming in a creamy saffron sauce. Don't miss out on Gougère (cheese in puff pastry).
Calling all HuffPost superfans!
Sign up for membership to become a founding member and help shape HuffPost's next chapter
This post was published on the now-closed HuffPost Contributor platform. Contributors control their own work and posted freely to our site. If you need to flag this entry as abusive,
send us an email
.