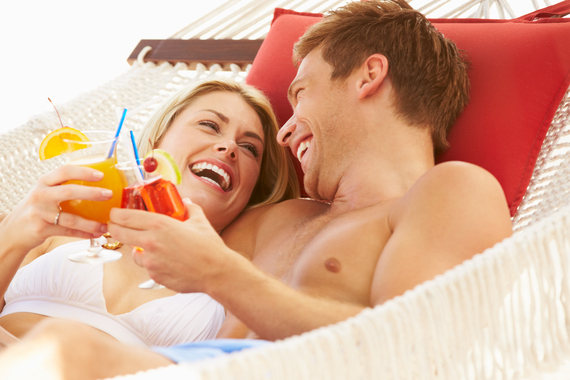 By Cameron Huddleston, Columnist
Aaah, summer vacation -- a chance to get away from the daily grind, visit a new city or simply lie on the beach and watch the sun bake all those tourists covered in oil (to steal a line from Jimmy Buffett).
Although fewer Americans were expected to travel this summer, many of those with plans to take a vacation said they expected to spend more this year than last year, according to a survey by MMGY Global, a marketing firm specializing in travel and hospitality. It's one thing if you have room in your budget to spend a little more on a trip this year. But, you don't want to make mistakes while planning your vacation -- and while you're on vacation -- that will increase your summer vacation costs.
1. You Travel at the Peak of Peak Season
Summer is the prime tourist season in many destinations. So if you take a vacation in the summer -- and the majority of Americans do -- you'll likely pay peak-season rates. "There is a premium for going at the height of the season," said Brian Ek, a travel analyst for Priceline.com.
But rates can vary throughout the prime summer travel season, especially for accommodations. For example, you can get better lodging prices at beach locales in early June than later in the month or in July, which is the height of peak season, said Cheryl Rosner, founder and CEO of boutique and independent hotel booking site Stayful. So as you plan your vacation, check prices for several dates throughout the summer to find when rates are lowest.
2. You Wait Too Long to Book Your Flight
Whether you're indecisive about your travel plans or decide at the last minute to take a trip, booking a flight a few weeks (or days) before your departure will likely cost you a lot of money.
Travelers who book their tickets less than 14 days in advance of a flight pay an average of $111 more, according to a study by CheapAir.com, a travel deals website. And travelers who book within seven days of a flight pay $174 more. The study recommends that you should buy your ticket during the "prime booking window," which is one to four months before departure.
The best time to book a domestic flight to get the lowest fare in 2014 was 47 days in advance, according to the study. That's an average, though. For flights to popular destinations during the peak season, such as the beach in the summer, you'll likely get a better fare by booking even further in advance. For summer flights to Europe, for example, you should book at least 11 months in advance to get the lowest rates.
3. You Book Your Hotel Too Far in Advance
Unlike airfares, hotel room prices typically drop as you get closer to the check-in date, Ek said. He explained that's because, on average, hotels are only 60 percent occupied on any given night. If you wait until the last minute to book a room, you'll likely be able to get a discounted rate.
Ek cautioned that this strategy can backfire, however, if you're traveling to a popular destination during peak season when hotels fill up quickly. But, it can be a good way to save money on a hotel if you're driving to a popular destination and have to stop along the way in a small or mid-size city. Also, you can take the guesswork out of deciding when to reserve a room by booking through a travel app or site that automatically re-books your room if the hotel lowers its price and refunds you the difference.
4. You're Hit by Hidden Hotel Fees
You might think you'll get a good deal when you book your hotel. But when you check out, there might be a long list of hotel fees you weren't expecting.
Travelers often are caught off guard by extra charges such as resort fees, Wi-Fi fees, baggage holding fees and even charges for using the in-room coffee maker, Rosner said, because they aren't always displayed prominently on booking sites or by hotels. According to a trend analysis report by the New York University School of Professional Studies, U.S. hotels were expected to collect an estimated $2.25 billion in fees and surcharges in 2014.
To avoid a surprise at checkout, ask hotels for a list of their fees when you check in or call ahead to see what sort of surcharges they levy. You can also use the hotel fee lookup tool at ResortFeeChecker.com to find out what fees are charged by more than 2,000 hotels worldwide. And Rosner said that Stayful.com tries to make fees transparent on its site so you'll know about hotel fees upfront when booking. Many of the boutique hotels than can be booked through Stayful.com at a discount tend to include many of the extras in their base rate rather than charging separately for them, she said.
5. You Overlook Package Deals
Perhaps you like to spend a lot of time searching for the lowest airfare rather than finding the best lodging deal for your vacation. But, you might save time -- and money -- if you opt for a package deal offered by travel booking sites such as Expedia.com and Priceline.com.
Ek said travelers often can save $200 to $300 or more per person by booking a flight and hotel that's bundled together. According to him, airlines and hotels can price flights and rooms lower for packages because these offers don't show how much you're paying for each -- just a flat rate.
6. You Don't Consider Vacation Rental Properties
For plenty of people, a vacation means not having to make the beds and cook meals, which is why they opt for a hotel. But vacation rental property -- such as a condo, apartment or house -- can be a more budget-friendly option. You might not get room service, but you will get a kitchen where you can cook your own meals and avoid pricey restaurant meals, no hidden fees and more space -- often for a lower price than a hotel.
"Vacation rentals offer, on average, twice the space at half the cost of a hotel room," said Jon Gray, chief revenue officer of HomeAway, a site that helps travelers find vacation rentals. Plus, you can split the cost with friends or another family if you rent a property with several bedrooms. You can find vacation rental property listings on sites such as Airbnb.com, VRBO.com, VacationRentals.com and VacationHomeRentals.com as well.
7. You Aren't Flexible With Your Plans
Sometimes your work schedule or your kids' school schedules can restrict your travel times. But if you have wiggle room, you should use it to your advantage. "Travel flexibility is a commodity that's worth money in the travel market, and you can leverage it," Ek said.
For example, when he was searching for flights for a trip to Venice, Italy, Ek said he was able to shave a couple hundred dollars off airline tickets for himself and his wife by flying out on a Wednesday rather than a Friday. Always check a range of dates when booking flights and lodging, and don't restrict yourself to a specific airline or hotel if you want to get the best price.
8. You Don't Take Advantage of Free Entertainment and Activities
Being a tourist can be expensive if you visit all the must-see attractions. But often, you can get a better feel for a city -- and avoid the throngs of other tourists -- by doing what the locals do for free. "All major cities have great free things to do," Rosner said.
She recommended using the Sosh app to find out what's happening in Chicago, New York, San Francisco, Seattle and Washington, D.C. You also can search online for community calendars that list events in the city you're visiting.
9. You Don't Budget for Souvenirs and Extras
Take a vacation to the beach, and your kids will probably want T-shirts as souvenirs. Or, go to New York and you might do a little -- okay, a lot -- of shopping. But if you don't set a budget for souvenirs and extras in advance, you might go overboard.
When my family takes trips, my husband and I tell our children that they are limited to one small souvenir. If they want anything else, they have to pay for it with their own money. Let your children know in advance what the budget for "extras" is. And don't forget to set a limit for yourself, too.