When tangy balsamic vinegar meets crunchy hazelnuts and sweet figs, the result is nothing short of culinary brilliance. Each flavor complements the others, conjuring a mouthwatering medley that is nutty, sweet and just a little tart.
Inspired by brilliant flavor combinations, we've partnered with Curate Snacks to discover the freshest and most flavorful recipes combining hazelnut, balsamic vinegar and figs from some of our favorite culinary bloggers. Get ready to be inspired for a foodie-approved feast just in time for spring festivities.
1. Fig And Blue Cheese Pizza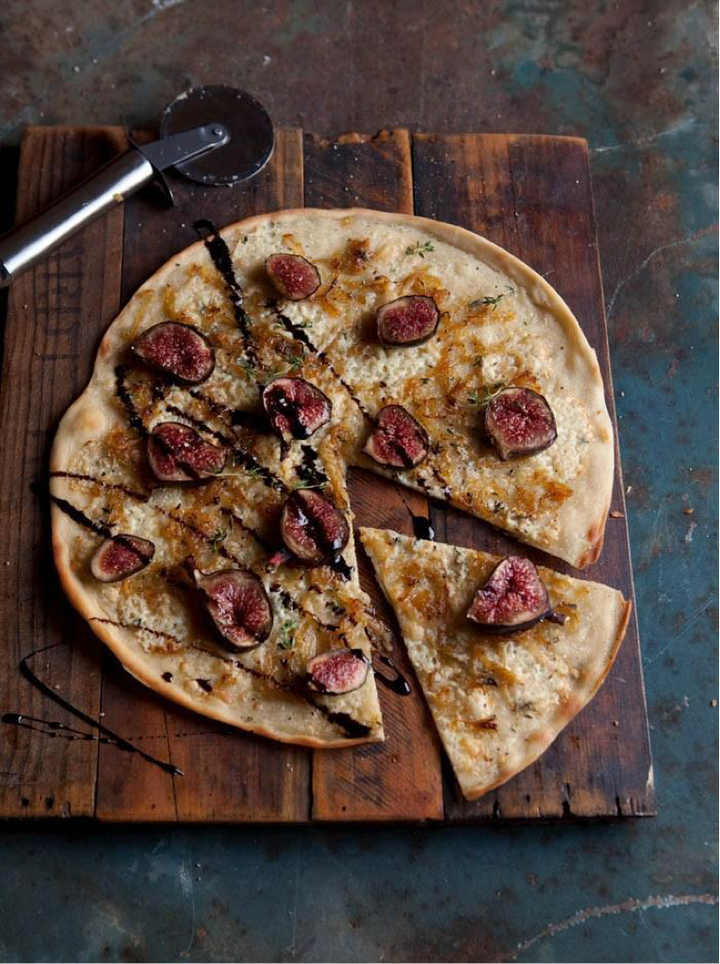 If you're pining for pizza this summer, try serving up a slice of Drizzle and Drip's incredible fig, blue cheese and balsamic vinegar pie, courtesy of cookbook author and food stylist Sam Linsell. To further amplify the divine dish, Linsell suggests "drizzling or dripping" a little rich, full-flavored hazelnut oil onto our finished pies. Yes, pun intended.
2. Balsamic, Coconut And Fig Ice Cream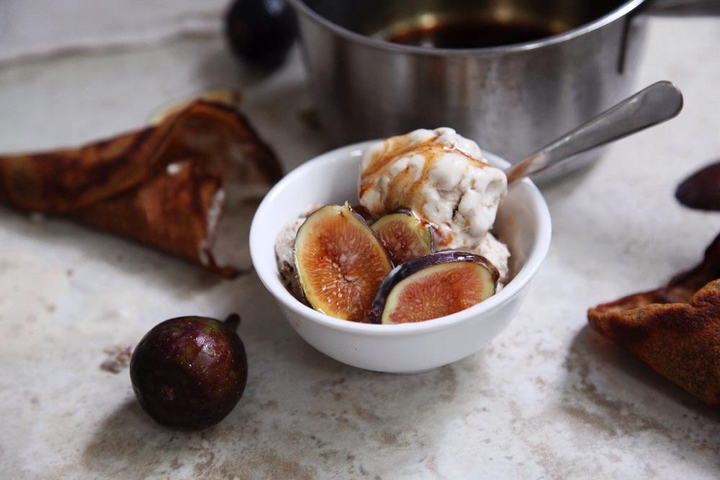 Who needs regular old ice cream when you have Chelsea Hunter's creamy, decadent, coconut-based dessert? The author of The Naked Fig uses coconut milk for the base of her tasty take on the delicious frozen treat. Sprinkle in some chopped nuts for irresistible crunch in every spoonful.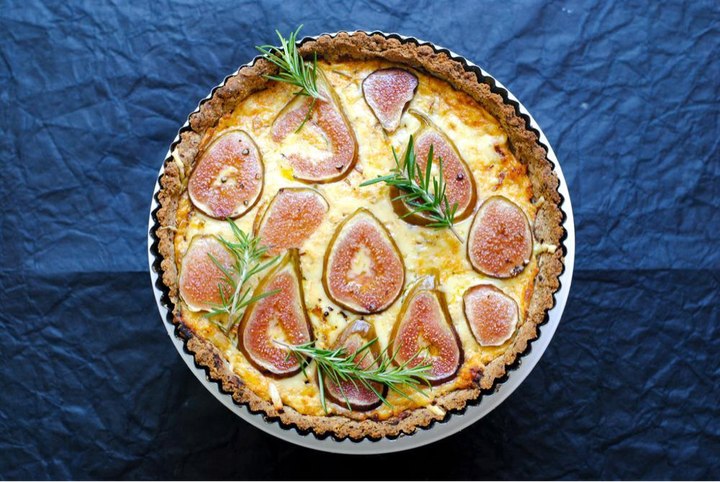 A single secret ingredient sets food blogger Georgia McDermott's mouthwatering fig, hazelnut and balsamic tart above the rest: a dash of creamy raclette from a farm in Tasmania. The rising star behind George Eats dubs the raclette "the best cheese in Australia."
4. Quinoa And Fig Salad With Scallops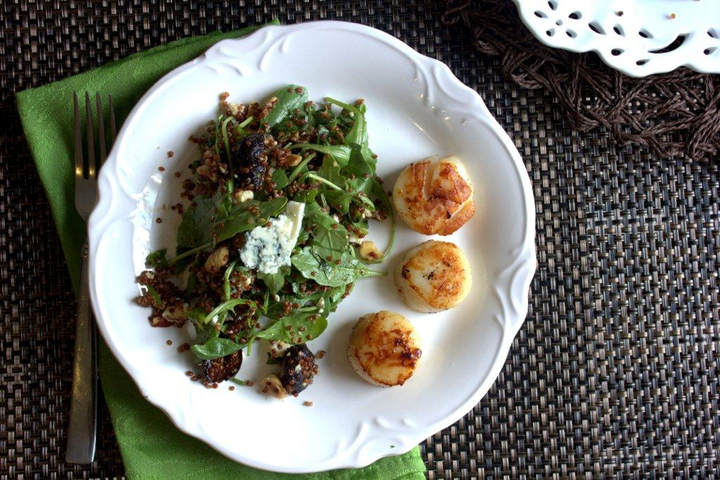 Ancient ingredients including quinoa and figs come together to create a super salad that's modern and delectable. Chrissy Barua tops the sensational salad with scallops to pump up the protein on her blog, The Hungary Buddha Eats The World.
5. Green Bean, Hazelnut And Fig Salad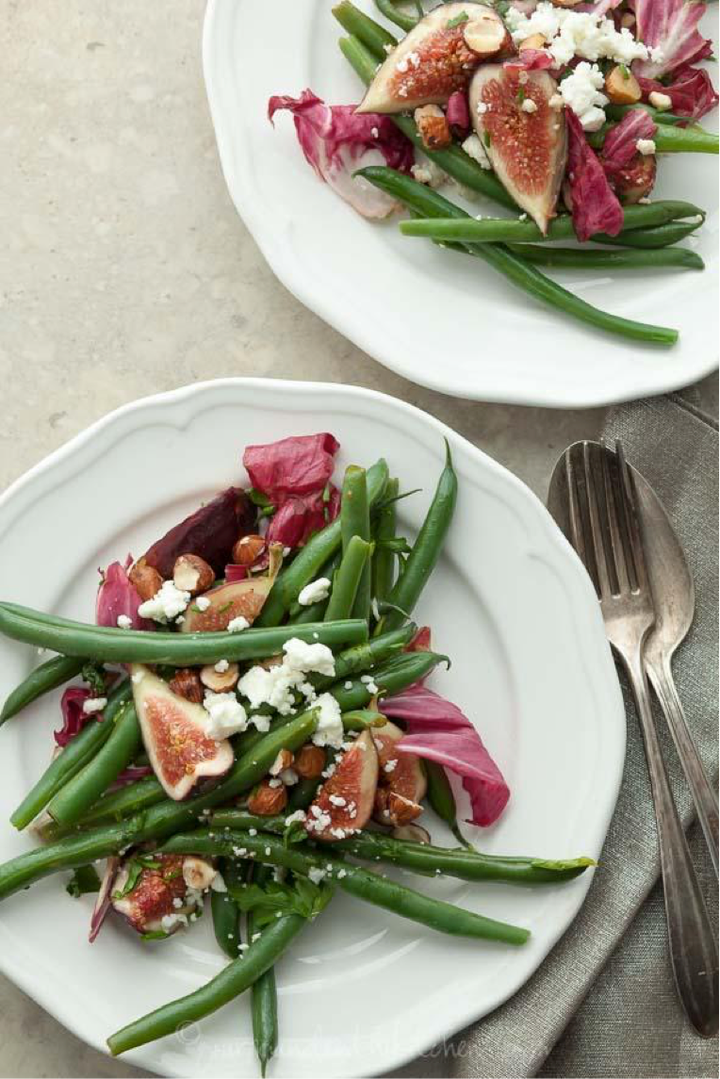 Amp up a summer soiree or a simple supper with this vibrant salad by Sylvie Shirazi of Gourmande in the Kitchen that possesses a delightfully complex combination of crisp radicchio, crunchy hazelnuts, tangy feta and juicy figs. The resulting dish explodes with flavor; each bite, Shirazi explains, "is a little creamy, crunchy and sweet."
6. Hazelnut And Fig Pizza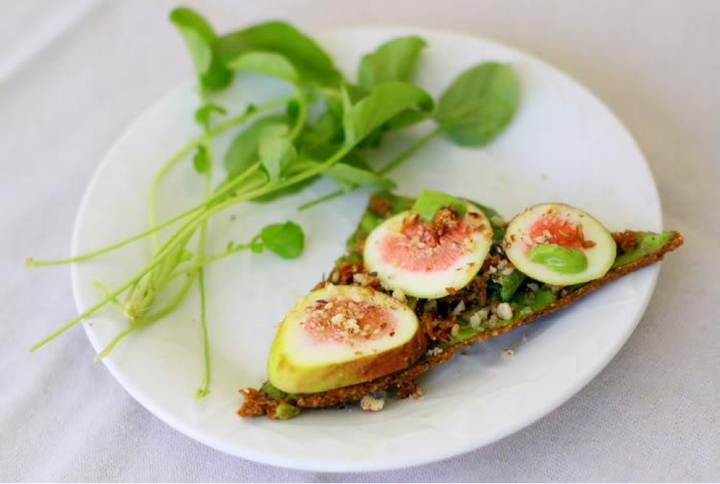 Rethink everything you know about raw food recipes and gluten-free goodies, because cookbook author Anya Kassoff's crave-worthy creations are delicious and nutritious. The blogger explains that the inspiration for her ambrosial hazelnut and fig pizza with basil sauce was a summer spent eating figs in the Russian city of Sochi. "They tasted like honey, and their sweetness lingered on our lips all season long," recalls Kassoff on her blog, Golubka Kitchen.
7. Raspberry And Fig Salad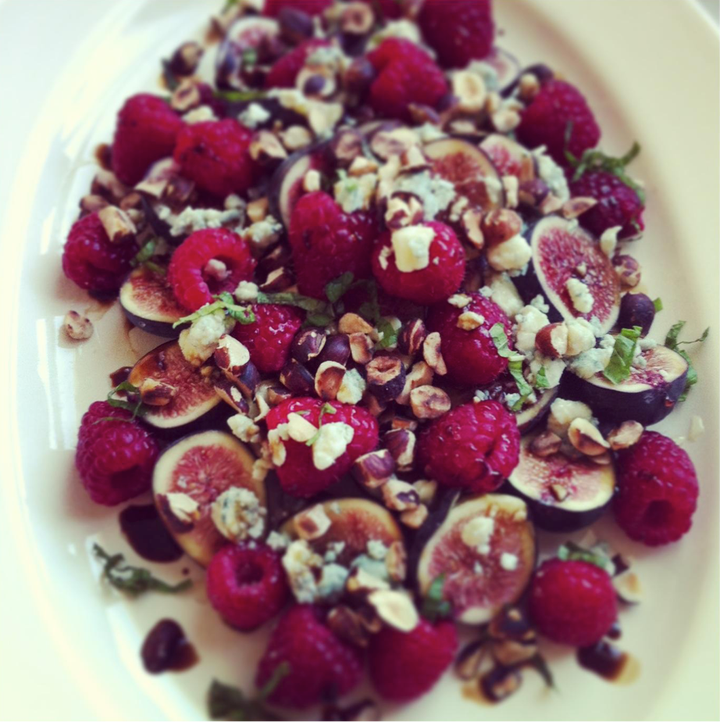 Who says salads have to be savory? Talented blogger and caterer Pauline Stavaris of Olive's Pantry turns the traditional salad on its head by popping zesty raspberries atop a fruit-filled fig and hazelnut dish topped with crumbles of rich gorgonzola cheese.
8. Fig, Pear And Hazelnut Scones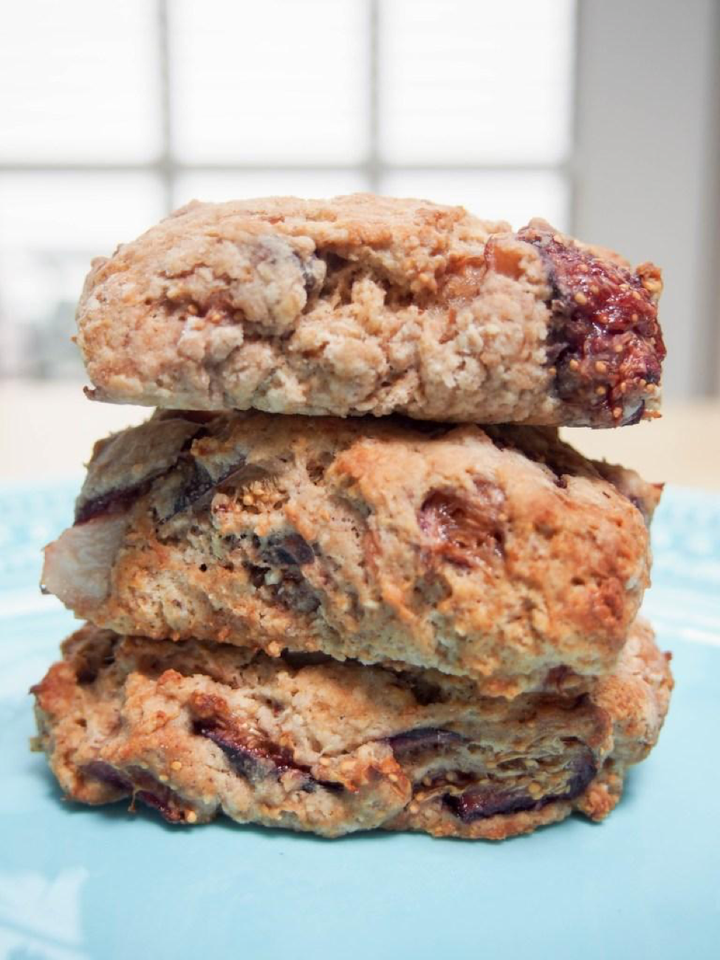 When you whip up a batch of Caroline Williams' buttery scones, don't be surprised if the tasty treats disappear well before teatime. She uses figs and hazelnut flour as a nutritious base before adding succulent pears roasted in balsamic vinegar for a piquant finishing touch. She writes on her blog, Caroline's Cooking, that she first fell in love with figs in France: "I can still conjure up the intensely delicious fragrance," she says.
Curate Snacks believes that snacks should be wonderfully surprising. That's why they take a culinary approach to create bars that use simple, nutrient-dense ingredients, like the Mission figs, hazelnuts, balsamic vinegar and oranges in their tantalizing Dark & Tempting bar.