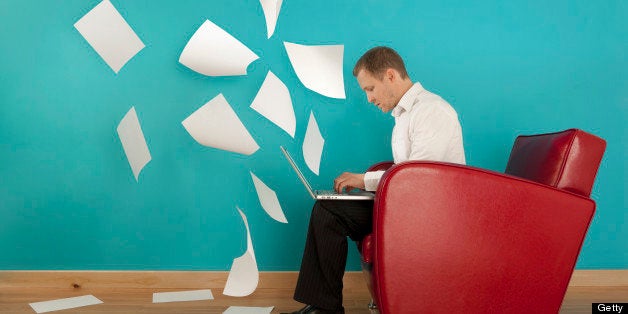 You spent all that hard work on your latest article, so don't stop there! You can't make an impact with your writing if nobody sees it.
You need to expand into the marketplace and get as many eyeballs on your content as possible.
I'm going to go through a number of my favorite ways to repurpose blog content but first a quick explanation...
Will duplicate content hurt me?
No, duplicate content is not likely to get you penalized unless it is spammy or keyword-stuffy. Naturally good content repurposed elsewhere is a perfectly acceptable way to get more eyeballs on your content and direct traffic back to the original publication.
Try to choose at least 3-4 of the following options that make the most sense for you!



By republishing your content on other platforms -- like Medium or LinkedIn Pulse -- you extend your reach by taking advantage of already-existing communities. You can put a link at the end of your article saying "originally published on...." to help drive traffic back to the original article and your website.
Medium and Pulse are great, but also look for niche blogs in your industry that allow republished content. The first few articles I published on SocialMediaToday.com were ones that I had already written for my blog. They were months old but got a new burst of traffic thanks to the renewed interest from their readers.
2. Share Your Content in New Ways
Nobody wants to see you tweet the same title over and over. Find tweetable one-liners in your article that you can share on Twitter and link back to your article. Or, share your article with a few engaging sentences as status updates on LinkedIn and Google+. Remember, you want to make sure you fit in with the style of the social network.
3. Answer Questions on Quora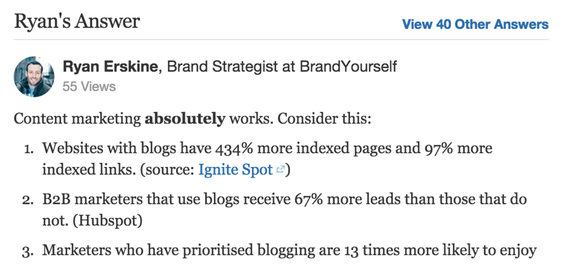 Answering relevant questions on Quora is an easy way to spread the reach of your blog post and provide real value to people who need it most. You can give a short answer and provide a link back to your full article for those who want to read more. For more on this, check out Day 16 of my 28 Day Online Reputation Management Challenge.
You can also take your content and post summaries of it on sites like Medium, WordPress.com and Blogger. Remember to link back to the original article!
5. Turn Your Article Into a Slideshow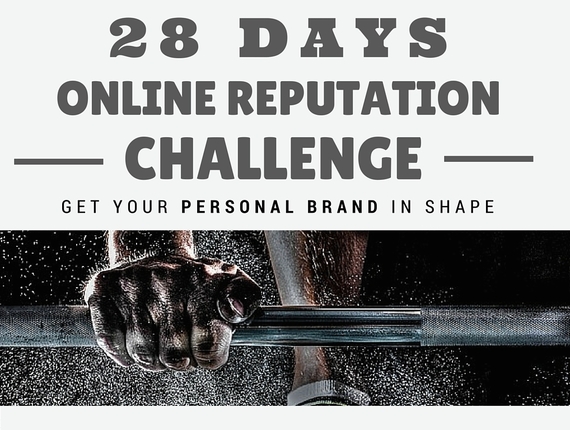 If you're not on Slideshare, you're missing a valuable opportunity to promote your articles and build your brand. There are over 70 million professionals on there, sharing and viewing slideshows on a variety of topics. Featured slideshows can get thousands of views -- and you can bet a percentage of that will click through to your website.
Second, Slideshare tends to rank incredibly well in search results and it looks professional to boot. The fact that Slideshare is owned by LinkedIn doesn't hurt either. Check out Day 12 for a step-by-step guide to transforming your article into an awesome slideshow.
6. Turn Your Slideshow Into a Video
If you made a killer slideshow, why not animate it by turning it into a video? It's great original content for your Youtube or Vimeo profile. This is really easy in Keynote, where you can add transition effects from slide to slide and textbox to textbox. You can even add audio to make your video really shine. Stay tuned for a more in-depth discussion of this on Day 19 of the 28 Day Challenge.
7. Turn Your Slideshow Into Shareable Images
Slides can sometimes exist by themselves as individual images and still make sense. Classic examples are slideshows that have quotes, tips, or interesting facts. If it makes sense for you, export your slides as individual images and post them on visual profiles like Instagram, Pinterest, and Tumblr.

8. Craft Bespoke Pinterest Pins
You can always share your article on Pinterest using the default image, but you might encourage more engagement if you make a custom pin for your articles. Use Canva's kick-ass presets to quickly transform your article's image into an amazing vertical Pinterest pin. Stay tuned for a more in-depth look at bespoke pins on Day 20.
9. Make An Engaging Infographic

Got an interesting stat or two? You can turn them into a terrific infographic (I recommend Canva -- they have awesome templates for this) and can even add it to your article to help make your point visually!
Do you have any suggestions that are missing from this list? Let me know your favorites in the comments below.
REAL LIFE. REAL NEWS. REAL VOICES.
Help us tell more of the stories that matter from voices that too often remain unheard.