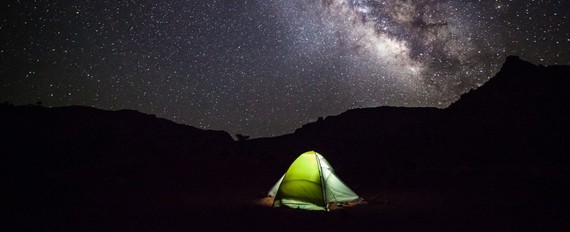 You don't have to own a fancy computerized telescope or hold a degree in the planetary sciences to enjoy a simple night of stargazing. Here, peep the best sites for interstellar observation.
By Chelsea Stuart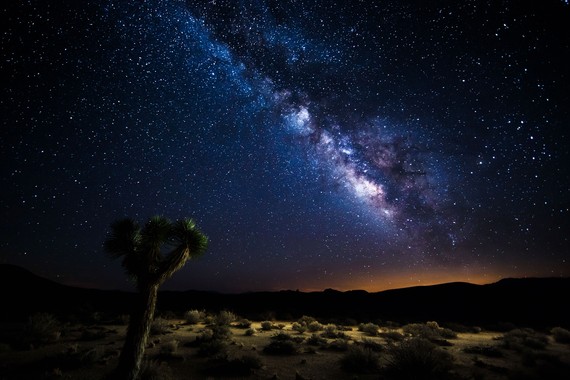 Death Valley National Park, California
It's hard to believe that an area just two hours south of the ever-illuminated Las Vegas strip could shelter some of the darkest skies in the US, but lo and behold, it's there you'll find one of the world's largest international dark sky parks with a modest 3.4-million acres. Ranked in the ultra-exclusive 'Gold Tier,' the rugged Mojave Desert expanse is one of the clearest places to catch a lunar eclipse or meteor shower, or to just gaze up in awe of the sheer magnitude of the cosmos (think on that for a second). Death Valley rangers also hold regular astronomy events, and twice a month, you can join them on a trek through Badwater Basin for magical views of the new- and full moon.
Denali National Park and Preserve, Alaska
If the aurora borealis lands a spot on your bucket list (we hear it's quite a popular one), Denali National Park is a prime spot to catch the glowing greens and pale pinks of the elusive northern lights. While winter is definitely the best time to see the display, pop by anytime after the second week of August - when night begins to fall earlier and earlier in Denali - and you'll likely catch a glimpse of the playful lights as they dance over the magnetic north pole.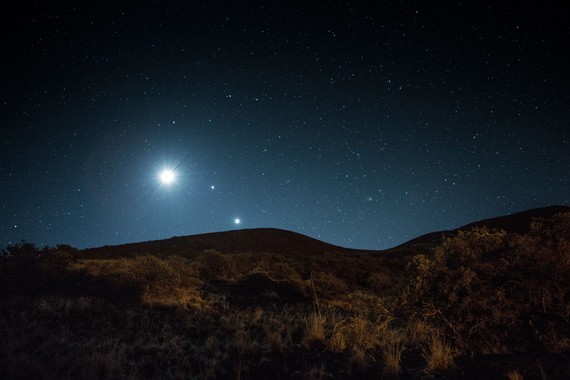 Hawaii is a serious stargazers dream with a visitors center sitting pretty 9,200-feet above sea level on the dormant Mauna Kea volcano. Cashing in on the Big Island's nearly nonexistent levels of light pollution, low humidity and elevation above all cloud cover, eleven countries have planted 13 separate infrared, optical and radio telescopes on Mauna Kea's summit. Join a nightly stargazing program that begins with a screening of First Light, a documentary that'll fill you in on the nitty-gritty of the volcano's astronomical history (they run from 6pm to 10pm), or take a seat on one of the island's many lava beaches (try Carlsmith Beach Park in Hilo) for stargazing of the naked eye variety.
Cherry Springs State Park, Pennsylvania
The Milky Way is yours for the (metaphorical) taking at Cherry Springs State Park in PA. The 82-acre swathe of black cherry trees (surrounded by a 262,000-acre state forest) earned International Dark Sky designation in 2000, and has devoted ample space to stargazers in the form of a Night Sky Viewing area and astronomy observation field at the top of a 2,300-foot mountain. August is a prime time to visit as the park hosts programs in anticipation of the Perseid Meteor Shower, when 60 to 100 meteors (made up of space debris from the Swift-Tuttle comet) shoot across the sky. This year, it's predicted to happen between July 17th and August 24th, but no matter when you visit, clear sky charts can give you the lowdown on forecasted darkness, humidity, transparency and cloud cover. FYI, if you visit on a night with optimal weather conditions, the Milky Way shines so bright that it casts an easily distinguishable shadow.
The Atacama Desert, Chile
The Atacama Desert in Chile is an astro-tourist hotspot thanks to a combination of arid climate, high altitude, low light pollution and super minimal cloud coverage (all of which also happen to draw it comparisons to Mars). Just 30-miles east of San Pedro, you can tour observatories like the Llano de Chajnantor, home to the revolutionary ALMA telescope. The game-changing technology - which utilizes 66 antennas - is capable of picking up stars light years away and with a resolution ten times higher than the Hubble, to boot. That said, independent stargazing is also next-to-none with Jupiter's moons, Saturn's rings, the Tarantula Nebula and Fornax galaxy cluster almost always detectable sans magnification.
Read the rest of 9 Stellar Places to Stargaze by Chelsea Stuart on Jetsetter