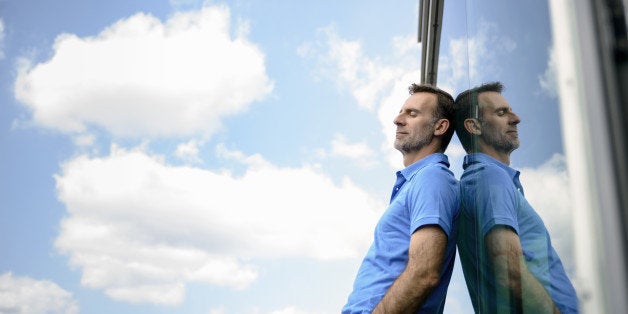 We all want to be happy, healthy, and wealthy, but our bad habits get in the way of our progress to our goals and a better lifestyle. We sacrifice our health for comfort food, sugary drinks, and a sedentary lifestyle. We sacrifice our happiness for overworking ourselves at the office and not sleeping enough. And we sacrifice our wealth by buying too much stuff and accumulating too much credit card debt.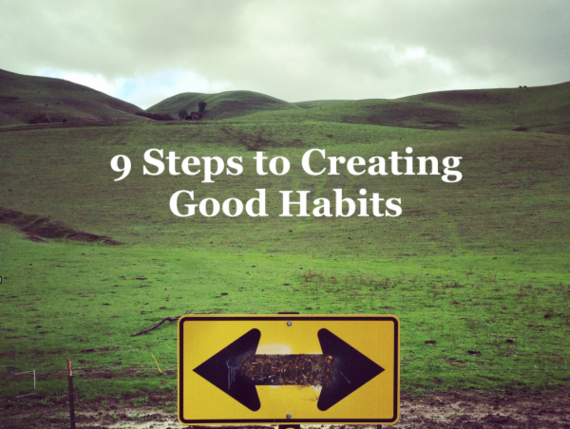 I've dealt with a lot of bad habits over the years. Most striking for me is my health, which can be good and bad and everything in-between, depending on my diet and exercise levels. When I became a father of two young kids, my health became a lower priority. I'd eat more fatty foods, sleep later, and not exercise as much as I needed to. Of course, this resulted in me gaining weight, having less energy, and increasing my stress levels. My kids need a healthy father, not an overweight, lethargic father. I didn't like who I was health-wise and what I was on track to becoming, so I decided to change things.
On a warm day in August 2014, I put on my running shoes and hit the road. Initially, I could only run a few miles at a slow pace. After a couple of weeks, I completed my first ever run of six miles. The progression of my distance and pace was gradual, but every couple of weeks I'd challenge myself to accomplish new goals. Forty-five days into my running routine, I ran my first ever half marathon--in training. I didn't run particularly fast, but I was happy to get over the physical and mental barrier of running a long distance. I knew I could do more, so I signed up for my first full marathon run in Honolulu in mid-December 2014.
Having the goal of completing a full marathon--something that I've always had on my bucket list--was the motivation I needed to keep up with my training. Some days I'd run longer distances and other days I'd run shorter distances at faster speeds. Some days I worked on my leg strength by training on steep hills. Every day I worked to get my body and mind ready for my first official marathon run.
At the Honolulu Marathon, I ran a steady pace from start to finish of the 26.2 miles and clocked-in at 4 hours and 2 minutes, with a pace of 9 minutes and 14 seconds per mile. All the training over four months had culminated into a successful finish.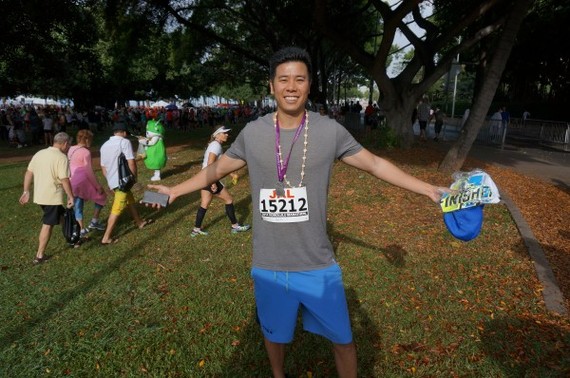 After I completed the marathon, I continued to run. I wasn't marathon training anymore, but I still ran because I enjoyed it. I did it for the exercise and the calm that it created at the start of my day. And after six months, I had tallied 600 miles and 100 runs at an average pace of 8:59 per mile. In half a year, I ran more miles than I ran in the sum total of the five years preceding my marathon training.
Here's the process I utilized to transform myself from a non-runner to a marathon finisher, and how you can create good habits in nine steps:
Recognize your bad habits. Don't live in denial. Take a hard look at yourself in the mirror and ask yourself: Am I happy? Am I healthy? Am I living my dreams? If you know something is wrong with your life, then it's time to change.
Eliminate your triggers. You need to cut your bad habit cold turkey, so you cannot coax yourself back into your old behavior. If you want to spend more time with your kids, cut your TV cable service. If you want to lose weight, don't have any sodas in your house. Make it easy to resist temptation by eliminating the temptation altogether.
Decide to change. Knowing you have bad habits and doing something about it are two different things. In order to do something, you first need to make the conscious decision to do it. Make the commitment to change. Start from Day 1 and don't look back.
Start with tiny goals. Take baby steps at first. Want to start exercising again? Run one mile. Cannot run a mile just yet? Go on a brisk walk. On the next day, jog slowly. And the following week, run a mile. When you are first getting started, set achievable goals for yourself, so you'll be able to collect wins on a daily basis.
Work on bigger goals. Once you've built up your confidence with achieving smaller goals, put your focus on achieving bigger goals. Are you able to run five miles? Try seven. When you've accomplished seven miles, go for ten. Keep making upward progression so that you are constantly challenging yourself.
Keep yourself accountable. Make daily appointments with yourself and show up. Similar to going to work, put what you want to accomplish on your schedule, block it off, and don't compromise. Run in the mornings, take a walk during lunch, or exercise at the gym after work. Whatever you do, just do it, and do it daily. And don't let yourself down by not showing up.
Take breaks. Healthy amounts of rest help maintain consistency and sustain long-term progress. For exercise, take a couple of rest days each week. For diets, reward yourself with a "cheat day" on Saturdays or Sundays. Everything must be done in moderation, even things that are good for you.
Share your victories. Once you've achieved some significant milestones in your journey to create good habits, share your victories with others. Post it on Facebook and other social media. Show your gratitude for everyone's support and encouragement. Let yourself be "liked" for a little while because you've worked hard to achieve your goals. By sharing your victories, you'll inspire others to live better lives.
Keep going. When you've established a good habit, you'll want to keep it that way. The only way to maintain a good habit is to keep doing it. When you do things daily for an extended period of time, your habits become the way you live. Good habits create good lives, so keep a steady pace in the marathon of your life.
When you create good habits, you'll feel stronger, healthier, happier, and more capable of taking on even bigger challenges. With each step on your road to a better lifestyle, you'll gain more confidence, increase your momentum, and continue moving forward. And once you're really moving, you'll figure out that changing your direction--for the better--wasn't so hard after all.
Cliff Hsia is a father who is determined to live a better than normal life by traveling the world, slowly and purposefully, with his wife and two young daughters. He's currently on a gap year of world travel with his family. He writes about travel, family, love, happiness, faith, and everything else that life throws at him.
Related