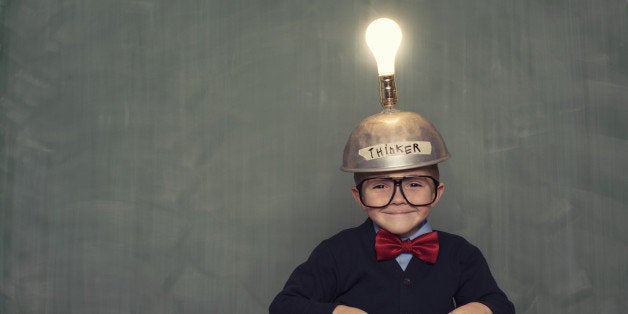 On the surface, entrepreneurship seems like a left-brained activity. You have to be familiar with business concepts, raw logic, objectivity, and analysis if you want to survive in the hyper-competitive entrepreneurial world. But at the same time, there's a lot of creativity demanded of entrepreneurs.
Without that creativity, you'll have a hard time getting anywhere. The truth is, creativity is a necessity if you want your business to thrive. It's not something that can be forced, but can it be encouraged?

The Importance of Creativity

You might be wondering why creativity is so important in the business world, which thrives on logic and order almost by definition. Take a look at these potential applications as a small sample:
Solving problems. Some problems can't be solved through blunt force. You'll need to find a tangential or non-linear solution to conquer them, and only creativity can help you overcome that barrier.
Improving ideas. Everything in your business has the potential to be improved, from your core product to your operations processes and customer service. Creativity can help you find those modes of improvement.
Generating new ideas. The best ideas are born from spontaneous creativity, whether that's a new product or a new arm of your business. The more of these ideas you can generate, the more your business can grow and prosper.
Contagiousness. When you express and favor more creativity, it's easy for it to spread to your teammates. More people on your team thinking more creatively means the brainpower of your organization will multiply many times over.
How to Encourage Creativity
In any scenario, you can encourage your creative development with these ongoing strategies:
1. Work in different environments.
Sometimes, all you need to get the creative juices flowing is a different environment. Instead of confining yourself to the office or your desk at home, try working someplace new. Go to a communal office space in your city, or head out to a coffee shop to get a few hours of work done. You could even try working while commuting, if possible. The key is to expose yourself to new sights and sounds to get your brain running in new directions.
When trying to solve complex problems at OptinMonster, I find working in different environment seems to be the best for boosting creativity.
Artwork engages your senses and will get you thinking in new, abstract ways. If you can, opt for more abstract forms of art, which aren't directly or objectively interpretable. These might include expressionist paintings or modern sculptures. Consider decorating your office and desk with these, and gaze at them whenever you need to be inspired.

3. Play music.
Playing background music, or getting involved in music yourself with an instrument or your voice can do wonders for your creative faculties. You'll be exposed to new ideas and indirect, abstract forms of thought and emotion that you can incorporate in fluid, formless ways. Try working with and without music--you'll see it makes a big difference.
You may not think of scents as boosters of creativity, but they can be very powerful. Try filling your office with strong scents like lavender or peppermint, which are thought to increase brain power. Together with more art and music, you'll be stimulating three of your five senses, which can facilitate more abstract thinking collectively, and induce greater feelings of relaxation.

5. Talk to lots of people.
Sometimes, just talking to other people can make you more creative. Find unique people, preferably ones who are better than you in some area, and ask them lots of meaningful questions about who they are and what they do.
This experience will expose you to a new type of vocabulary, new thought patterns, and new ideas. You'll incorporate these into your mind and potentially apply them to future situations.
Talking to people exposes you to new ideas, perspectives, and vocabularies, but reading books takes it to another level.
Both fiction and non-fiction books can help broaden your horizons and expand your mind, so try not to limit yourself to only one form or genre. Plus, reading non-fiction will likely help you in other ways in your course of entrepreneurship, such as giving you building blocks for your business or teaching you valuable lessons of leadership.
A good entrepreneurship book to read: Hard Things About Hard Things by Ben Horowitz.
A fun fiction book to read: Ready Player One by Ernest Cline
7. Never turn down an idea.
When it comes to making yourself more creative, quantity actually matters more than quality. Most people aren't "creative" simply because they filter out the majority of the ideas they judge as bad or not worth pursuing.
Fight back against this filter by accepting all of your ideas, even the weird or crazy ones, and exploring them. You'll likely find that many of the ideas you were about to throw away actually have strong potential, and if you just spend a little extra time developing them, they can turn into something extraordinary.
Keep your mind active by engaging in hobbies and exercises that encourage you to engage your creative faculties. For example, you could try the "30 circles" test, which encourages participants to draw 30 circles on a sheet of paper, then try to adapt each one into a unique object or illustration. As a simpler measure, you could simply try doodling, or play word games to get your thoughts moving.
You may not realize it, but boredom is more than just beneficial for creativity, it may even be necessary. When you're bored, the focal portions of your brain are less active, and the "background" processes can start taking over, helping you process earlier stimuli and piece together thought fragments you wouldn't be able to force naturally.
Give your mind time to decompress and achieve this state regularly, with breaks and vacations, and through exercises like meditation or deep breathing.
These strategies should, collectively, give you a better platform for creative thought. You might not turn yourself into the next Mozart or Van Gogh, but you'll equip yourself with more abstract, creative patterns to solve problems and come up with new ideas--exactly what your business needs.
Popular in the Community