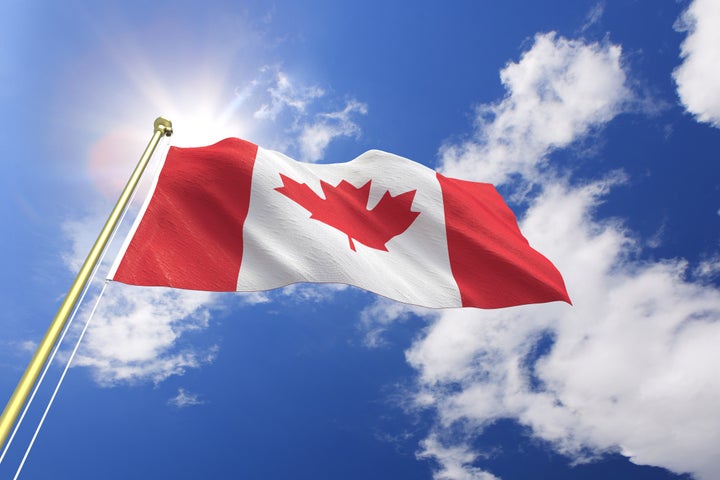 I was born and raised in Toronto and spent the first 25 years of my life in Canada, of which five of those years were spent in Waterloo. I lived in London for about 12 years before moving back to Canada, immigrating my husband here in the process. I've lived in Vancouver for the past 6 years. My husband got permanent residence status within our first year here and then citizenship three years after that.
It was a big culture shock to return to Canada after spending 12 years away and it was like being an immigrant in my own country. Upon my return, I had no Canadian credit history and no driving history in British Columbia (despite previously having a Canadian credit card (which I had cancelled) and previously having a driver's licence and insurance for almost 10 years in Toronto). It's taken 5 to 6 years to figure out how I belong in Canada, but I feel at home here again. I do business in the United States and return to visit my in-laws and friends in the UK periodically. I don't feel immune from the tectonic political, economic, and social shifts happening in the US and UK, but am happy to be in Canada.
Canada is a vast place. I've lived in Toronto, Waterloo, and Vancouver and visited a number of other places including, Victoria, Tofino, the Sunshine Coast, Whistler, Kelowna, Calgary, Niagara Falls, Kingston, Ottawa, Montreal, and Quebec City. There are so many places in Canada I have not been, that are very different in terms of culture and climate. The following is based predominantly on my current perspective, living in Vancouver, British Columbia.
Healthcare in Canada is not free, but coverage is universal and the cost is spread out over many people and over time. To me, this feels comforting and I can't imagine it being any other way.
One of the reasons why I moved back to Canada was for the education system. I appreciate that it has changed significantly since I was a child, but I still feel it is good and accessible. I'm optimistic about the opportunities available to my child in the public education system here.
I do feel like I belong here. I was taught as a child that Canada adopted a mosaic approach to multi-culturalism versus melting pot. There is room for us to celebrate our respective heritage, ancestry, and ethnicity whilst also being Canadian. In Canada, I've never been asked where I'm from originally.
There are a lot of artists, creative people, and musicians on the west coast. The Eastside Culture Crawl is an annual ritual that we never miss. I love the indie scene, so whilst it doesn't quite compare to the indie music scene, galleries, and museums of London, we are able to get our fill of culture and creativity.
One of the other reasons why we moved here was the proximity to nature. It is divine to live so close to old growth forests, mountains, and the ocean. It really helps keep me grounded and calm. I love going for a run through the forest in Stanley Park or giving myself a day off work and skiing in Whistler or spending an afternoon at the beach by one of the warmest lakes in British Columbia.
The west coast definitely has an entrepreneurial vibe - perhaps out of necessity or maybe it's cultural. It's certainly quite different from working in one of the financial centres of the world, but I've been able to create a livelihood here in Canada from my entrepreneurial endeavours. I feel supported in my work, although I did have to make an effort to reach bigger markets. I felt limited doing business only in Canada, but now that I do business in the US as well, I'm feeling more comfortable.
Canada feels very family-friendly to me. As with anywhere, it can take time to find "your community". In general, I feel public policy and culture encourages and supports people if they want to build a family here.
The climate varies significantly across this vast country. British Columbia has the most mild climate out of all the provinces in Canada. The climate here is the most like the UK, which is what I'm now used to, but sunnier. It means we can spend a lot more time actively outdoors, which makes me feel healthier and happier. Everyone thinks it does nothing but rain out here, but I don't mind it. Rain, with the mountains as the backdrop, is beautiful. In the winter, rain usually means it's snowing somewhere!
British Columbia is a massive playground. There are so many beautiful places outside to walk, run, jump, and play in. The healthiest four months of my life were spent in Bourg St. Maurice, a small village in the French Alps. Living in Vancouver comes pretty close (with the benefit of being a much larger city by comparison. There are many more opportunities to make a livelihood here compared to the Tarentaise Valley, so Vancouver wins!)
We can't talk about Vancouver without talking about the challenging real estate and housing market that exists here. It requires an adjustment of expectations and compromise. When we moved to Vancouver six years ago, we wanted to live in Vancouver. We weren't ready to move to the suburbs. We still don't want to move to the suburbs and live in a car dependent neighbourhood. We are fortunate to be living in Gastown, where everything is within walking distance or easily accessible by public transit. But it's not without compromise and I don't know how long we'll want to live in this neighbourhood.
I like living in Canada, but am not complacent about it. Canada is not immune to the changes happening in the US and UK. Just like any good asset, it requires effort and attention to maintain its quality.
This question originally appeared on Quora - the place to gain and share knowledge, empowering people to learn from others and better understand the world. You can follow Quora on Twitter, Facebook, and Google+. More questions:
Related
Popular in the Community