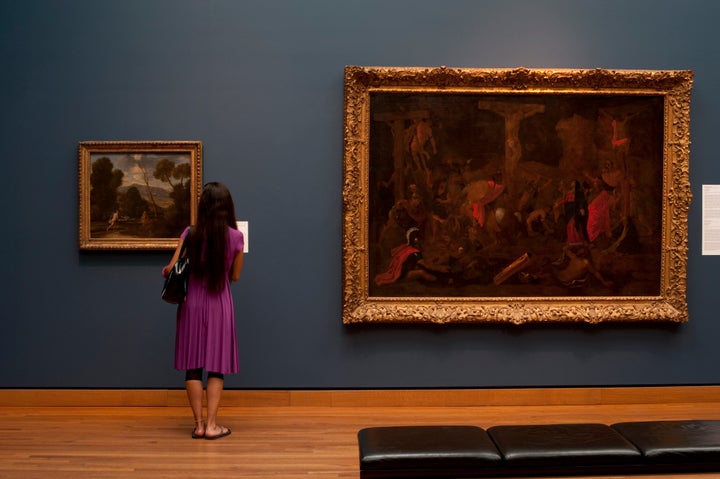 What will an art museum look like in 10 years? How about 100 years? If history is our example, it won't change all that much, sticking to the tried and true structure of paintings on walls, sculptures on pedestals, visitors herded through halls at distinct times under distinct rules.
While the general layout and purpose of museums like the Louvre and the Metropolitan Museum of Art haven't changed radically, they have made small and sometimes effective alterations since their creations over a century ago. They've begun catering less to the already artistically-inclined and more to the masses of people eager to learn about art and cultures they've never encountered. They've incorporated new technologies and managed their collections in the face of changing communities. But how are they preparing themselves, now, for what the future has to bring?
The Center for the Future of Museums (CFM), part of the American Alliance of Museums, released the 2016 edition of TrendsWatch earlier this month, an annual report highlighting the various trends museums should take into account as they move deeper into the 21st century. For this year's report, the recommendations revolve around identity and how museums help shape and interpret the ways we see and define ourselves. From signage to virtual reality technology to co-working spaces, the CFM lays out a potential future for museums who wish to adapt to our changing times and selves.
Behold, nine things museums can do to improve the way we experience art: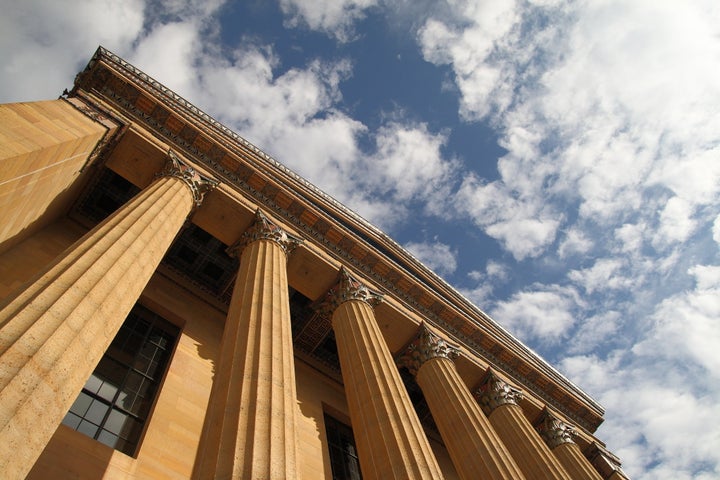 1. Reevaluate your signage -- because words matter.
The CFM cites the all gender restroom signs on display at the Whitney Museum of American Art, the American Folk Art Museum and the Chicago Children's Museum as an example of how language can function as a welcoming device and a nod to patrons that the museum is an all-inclusive environment.
It encourages museums to "take a fresh look at their own environment and the overt and subtle signals they might send about the categories in which they place visitors, potentially signaling who is welcome and not welcome."
In a related effort, the Rijksmuseum in Amsterdam recently launched an initiative called the "Adjustment of Colonial Terminology," which aims to erase potentially offensive language from the digitized titles and descriptions of approximately 220,000 artworks in its collection. The project will replace terms that are considered discriminatory or outdated in certain circumstances today, like "Indian," "negro," "dwarf," and "Mohammedan," and replace them with more culturally sensitive words.
2. Function as the setting for community building and healing.
"Create productive ways to navigate controversy within the museum's own sphere," the CFM suggests, recommending that institutions anticipate and welcome hard conversations "before the need arises."
It's certainly not unheard of think of the museum as a setting for community building and healing. "Investigating Identity" is one of MoMA's learning themes, which suggest that the museum's collections can be used to explore how individuals perceive and express themselves in various identities. An organization called the Incluseum recently collaborated with a group of museum bloggers to draft a joint statement about the responsibility museums have to respond to instances of oppression in their respective communities.
Whether it's performative -- like Pedro Reyes' "The People's United Nations" exhibition at the Queens Museum -- or more direct, a museum can serve as an apt setting for big conversations and big resolutions, whether those conversations are related to works in the museum or not.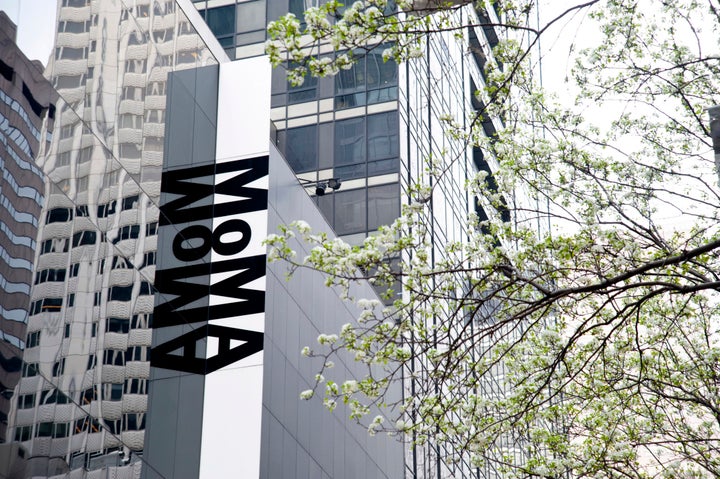 3. Acknowledge the value of decommissioning or relocating culturally insensitive icons.
"Realize that people will experience the museum in the context of their own identity and concerns," the CFM writes. "Guided by its mission, a museum may focus on the aesthetic or scientific meaning of an object -- but others may view these collections through the lens of culture and history. How can museums validate and acknowledge these perspectives?"
The CFM suggest that museums should decide on whether or not they will play a role in decommissioning or relocating culturally insensitive icons in their collections. "This may include confronting offensive symbols in a museum's own historic properties and sites, and memorials recognizing a museum's founder or donors," the CFM writes. And in other communities, "it may mean wading into issues that have the potential to alienate segments of the museum's visitors and supporters."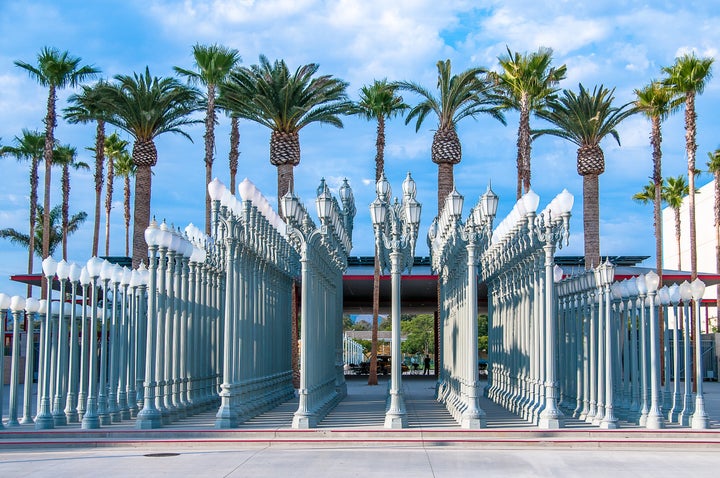 4. Consider opening the museum at different times of the day and night for laborers in your community.
The CFM suggests that museums "monitor the changing workforce in their communities and assess its needs." It recommends that institutions ask themselves: When is the most convenient time for people to visit the museum?
A good amount of museums are open at times convenient to high schoolers on field trips and primary caregivers who opt for day trips with young children, which is great. But when museums think about attracting more visitors, it's worth keeping in mind that having a standard schedule of open hours means certain groups of people will simply not be able to visit.
"Recently, museums have realized that 'more' should also mean more kinds of people, especially across ethnic and social class categories," Michael O'Hare wrote in Democracy Journal. "Half of people with graduate degrees went to art museums last year, but only 10 percent of high school graduates; 24 percent of whites went, but only 12 percent of blacks."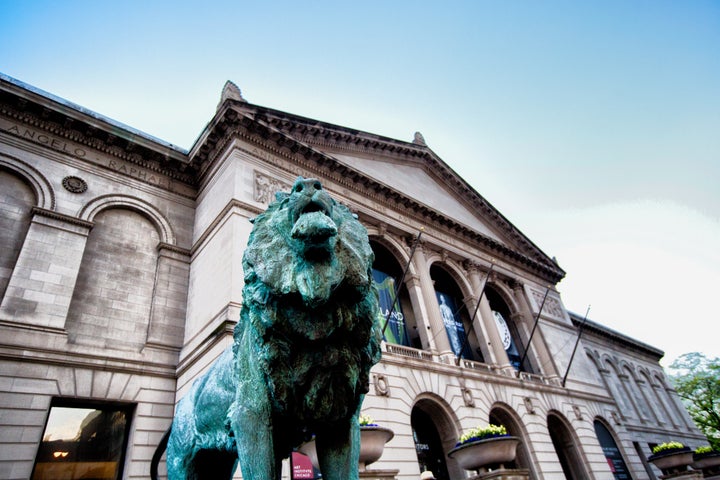 5. Consider acting as co-working spaces for the community.
Following in the footsteps of some libraries, art museums "could become the community hub for indies and startups in creative fields, science museums for sci/tech, children's museums for education and family-service programs," CFM writes. "This shift could advance museums' missions and generate revenue from underutilized space."
Think of what Fast Company wrote in 2014: "For the growing ranks of freelancers whose alternatives range from a cramped corner of their bedroom to a $500-a-month, private coworking space, the new library work zones are a boon. Decked out with fast Internet, 3D printers, meeting rooms, whiteboards, and plenty of space to spread out, they're much better suited to getting work done than jostling for counter space at a noisy coffee shop."
Replace library with museums and you have a new boon. If you can have yoga at the museum, why not open hours for freelancers?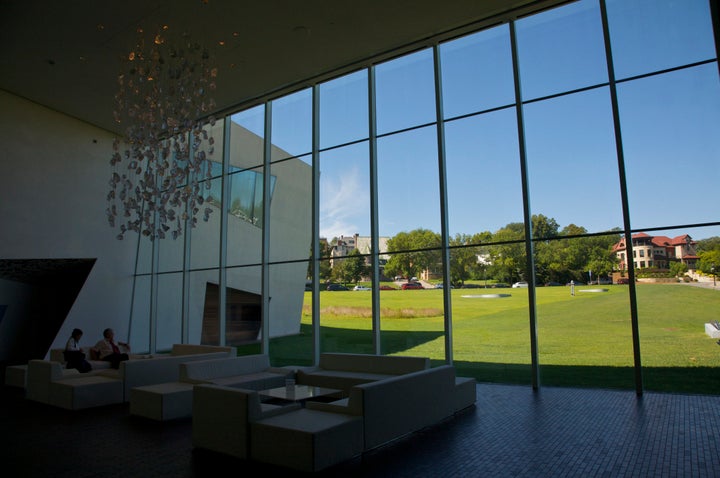 6. Take into account the physical architecture and accessibility of museum layouts.
Museums should consult the Americans with Disabilities Act, as well as local independent living centers and NGOs that advocate for individuals with disabilities, in order to conduct a full audit of their physical and digital offerings.
"It's been proven over and over again that implementation of universal design improves the museum experience for all users," the CFM notes, "not just for people with disabilities."
7. Explore the "hidden histories" of people not often portrayed in museum collection.
The CFM report points out another study, by Buried in the Footnotes, which found that art and artifacts that represent or explore the issues of individuals with disabilities are "present in quantity" in many collections, but are rarely displayed. The authors of the study claim that the display of these kinds of objects can "give museums the potential to engage with and challenge the expectation that disability must equal a low contribution to society, by demonstrating how varied and potentially influential the roles of disabled people have been in the past."
Exploring the "hidden histories" of people not often portrayed in museum collections could involve not only presenting works that engage with the experiences of individuals with disabilities, but also with historically marginalized groups within a community, as they relate to race or class or gender.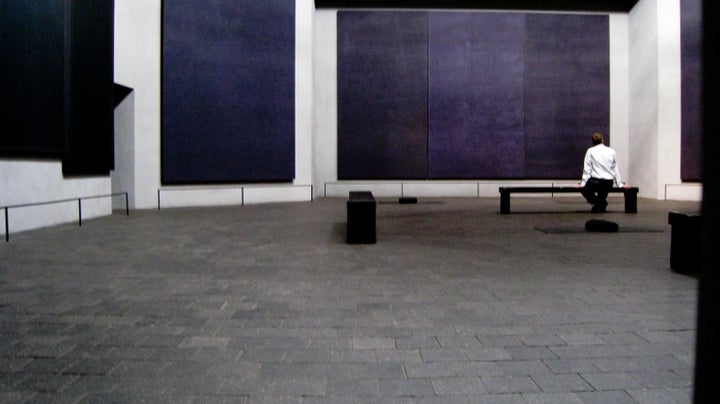 8. Experiment with offering visitors AR and VR experiences.
Museums have been keen to experiment with apps that provide museum goers with a digital experience more informative and interactive than the placards and brochures of the physical space (see: The Met and The New York Botanical Garden apps). As media outlets like The New York Times venture into augmented and virtual reality technologies, perhaps it's time for museums to think about the pros and cons of incorporating new tech.
"AR and VR hold promise and peril for museums," the CFM writes. "Why go to a museum when you can just don a headset to experience fabulous sights, sounds, touch -- and hang out with friends -- without leaving home? On the other hand, with such a direct, high-impact platform to reach people where they live, how many converts can museums court to visit IRL. [...] If VR and AR experiences become both affordable and widely accessible, museums will need to sharpen their positioning and value proposition with their communities."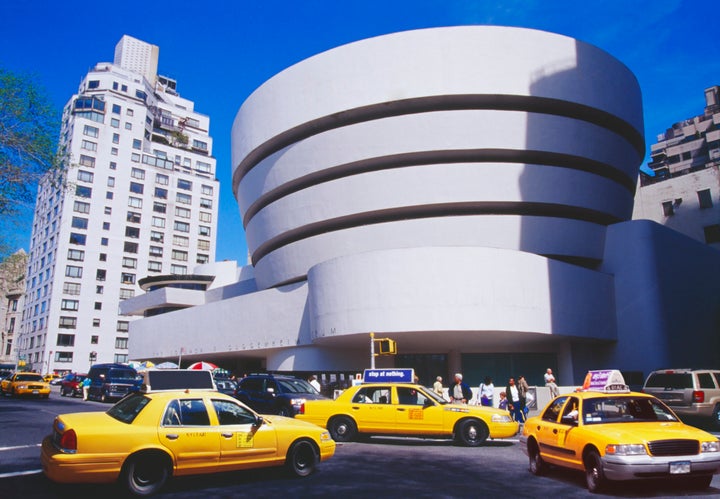 9. Make the overall case that museums are "worthy partners in the quest for wellbeing."
This suggestion can take the museum out of the museum, with great results. The CFM cites efforts by museums working with the Chelsea and Westminster Hospital in the U.K. in order to boost patient wellbeing and health outcomes. Research found that after integrating art into hospital wards, patients experienced a psychological lift, "27 percent very much so." The Al Maktoum Hospital Museum in Dubai used the hashtag #WordsThatHeal "to create and share an archive of words that have a powerful and remedial effect on those suffering."
And then there's the Happy Museum Project, which is attempting to reimagine "the museum's purpose as steward of people, place and planet, supporting institutional and community wellbeing and resilience in the face of global challenges." The project might seem ambiguous, but you can peruse its various programs online, which involve prioritizing educational endeavors as well as happiness practices, fostering peer-learning and creating "spaces for deeper and more innovative thinking" for both visitors and staff.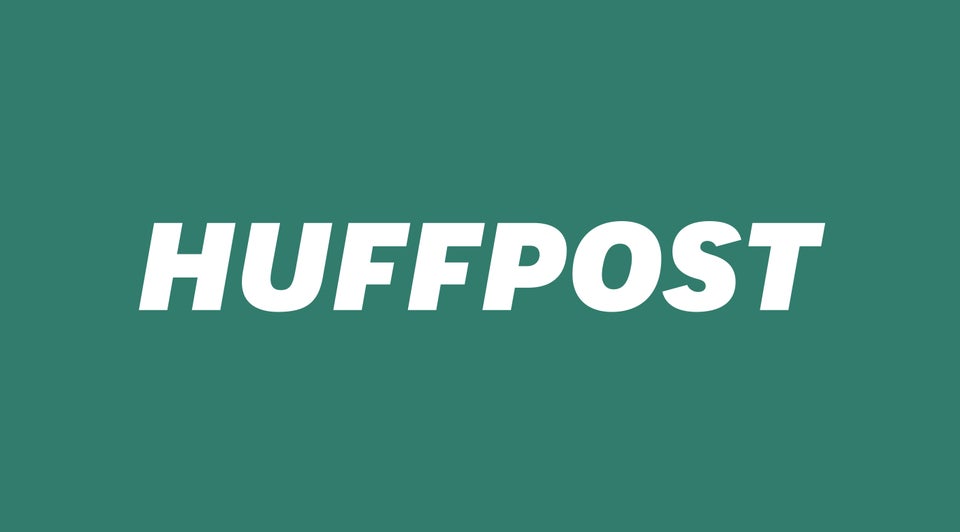 Most Popular Museums Around The World
Popular in the Community