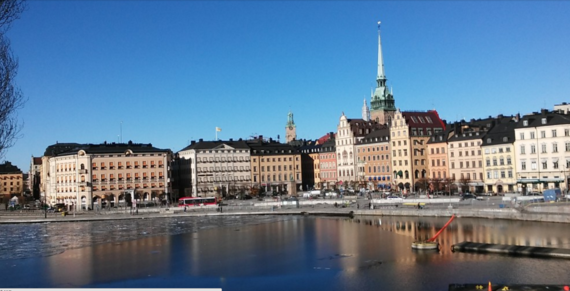 Prior to my first trip to Stockholm, I barely did any research and entered Sweden with no plan. Now that I've experienced the vibrant culture and charm of the Swedish capital, I created a list of the most noteworthy things I encountered on the trip. So if you're planning on venturing to Stockholm, here are some tips to keep in mind.
1.Bundle up and embrace the cold. Traveling to Scandinavia will induce shivers during most of the year, but don't let this prevent you from visiting. Locals are always decked out in wool hats, mittens, and scarves, and a nice puffy coat is essential. Most clothing stores sell snugly winter apparel so you can withstand the cold and enjoy your visit. Besides, the frigid air keeps the adrenaline up while exploring, and the wintry landscape makes driving through the countryside that much more beautiful.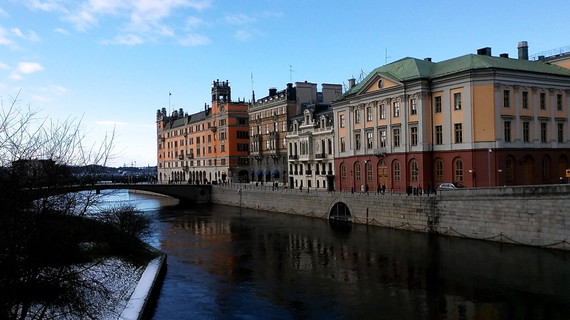 2. Try the Cinnamon rolls. A specialty of Stockholm, they are soft, sweet, and simple, and quite cheap (equivalent to a only a few US dollars). The most popular place to indulge in this Swedish treat is Fabrique, a chain bakery with numerous locations in the city. The cinnamon roll dusted with black pepper and cardamom from this place is absolutely incredible..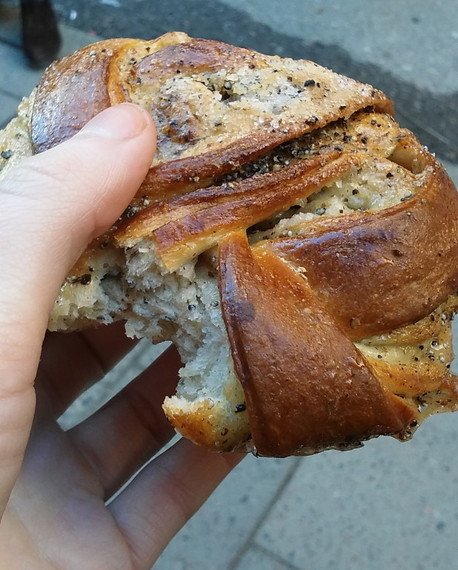 3. Visit the Fotografiska (Museum of Photography). Stockholm has so many museums, but if there's one that will really blow your mind it's this one. I've never been so emotionally moved by photographs before visiting this collection, and the view from the cafe is stunning.
4. Walk along the water. You'll find this task incredibly easy to achieve since Stockholm is composed of numerous islands connected by bridges, so water seems to follow you wherever you go. But this abundance of canals and lakes leads to many gorgeous views, where the towering architecture of the city reflects in the glassy surface of the dark water.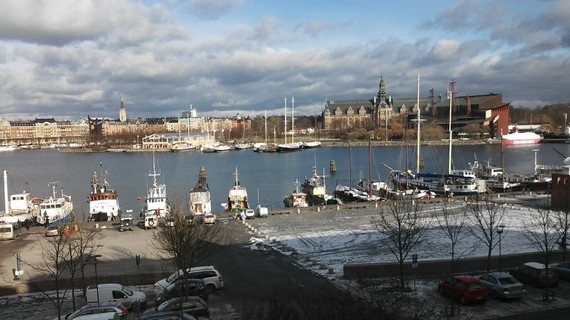 5. Go shopping. Many designers and clothing stores are originally Swedish, so they have great shops in the city for decent prices. Famous Swedish stores like Weekday and H&M reside on Drottninggatan, the famous pedestrian shopping street.
6. Get brunch in Södermalm. This district of the city is known for its trendy shops and quirky restaurants, so it's great for shopping and eating out. But who doesn't love a nice hearty brunch once in a while? Avocado toast and Acai bowls are gifts from the gods. Search for meal deals and discounts. Stockholm is a notoriously expensive city, but if you look hard enough you can find affordable food specials. Restaurants and bars often have weekly specials and theme nights that offer decent prices and interesting cuisines.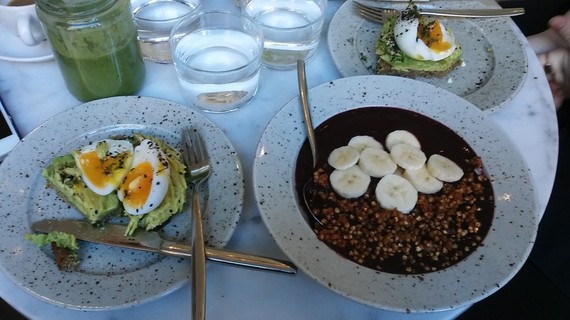 7. Stroll through Gamla Stan, the historical district. Featuring cobblestone alleyways, tightly packed buildings of faded pastel hues, ornate churches, and a relaxed vibe, this area is beautiful and has endless shops and streets to explore.
8. Browse a candy store. Even if you're not planning on buying anything, candy shops always charm you with colorful sweets and sugary aromas. Swedish candy shops are filled with chocolates in metallic wrappings and overflowing buckets of traditional salty licorice.
9. Watch the sunset. While sunsets are amazing anywhere in the world, there is something magical about the orange and pink sky igniting the dark, shadowy water and warming the icy atmosphere. The scenery can be so incredible that you'll forgot about your frozen toes for a moment and just marvel at the harmony between the colors of nature and the vibrancy of the city.