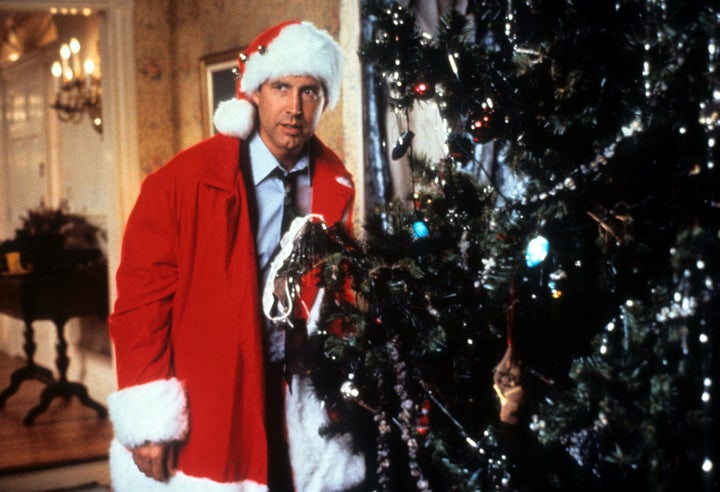 "National Lampoon's Christmas Vacation" hit the big screen 27 years ago. The movie was an instant success, pulling in $71.3 million at the box office and securing a place on television screens forever. And with that, the Griswolds' name and famous phrases soon became synonymous with family and festivities over the holidays.
As you count down the hours until Christmas, here are a few facts about Clark and the gang that you might not know about the film. Enjoy!
1. Chevy Chase's favorite part of the movie is in the credits.
In a recent video, WhoSay, filmed Chase watching "Christmas Vacation" with his family in the Hollywood Hills. He revealed that his favorite part of the film is when his name comes up ABOVE the title of the movie, which he said is "the definition of star."
2. The actress that played Aunt Bethany also voiced Betty Boop.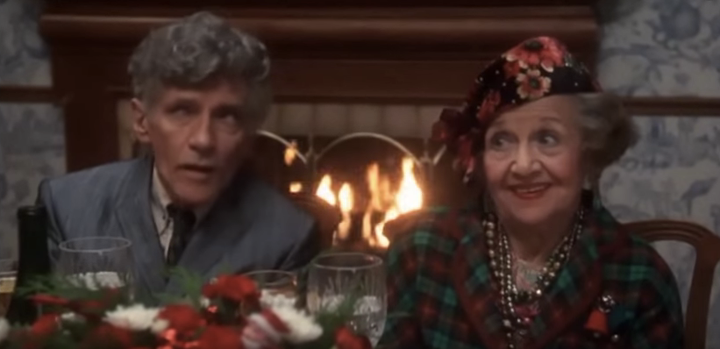 3. The inside of Eddie's RV was just as gross as the outside.
They didn't make it nice for the actors on the inside! "I think it was pretty dirty in there," Ellen Hamilton Latzen, who played little Ruby Sue in the movie, told The Huffington Post. "I think it was probably pretty indicative of what it would've looked like had the audience been able to go look inside the trailer."
4. The film is based on a short story by writer John Hughes.
5. Chase still has the PJs he wore as Clark Griswold in the movie.
Not only did his daughter say he wore them all the time, Chase told WhoSay (jokingly) that he still hasn't washed them.
6. The guy on the People magazine cover is "Christmas Vacation" director Jeremiah Chechik.
"I want to set the record straight about [lists] I've seen that claim that the person who's on the cover of People magazine is a producer of the film but it wasn't," Latzen told HuffPost. "It was Jeremiah S. Chechik the director."
7. There's a "Christmas Vacation 2: Cousin Eddie's Island Adventure."
Starring Randy Quaid as Cousin Eddie, this crazy sequel is set in the South Pacific. The TV movie came out in Dec. 2003 and didn't do that well with audiences, according to Rotten Tomatoes.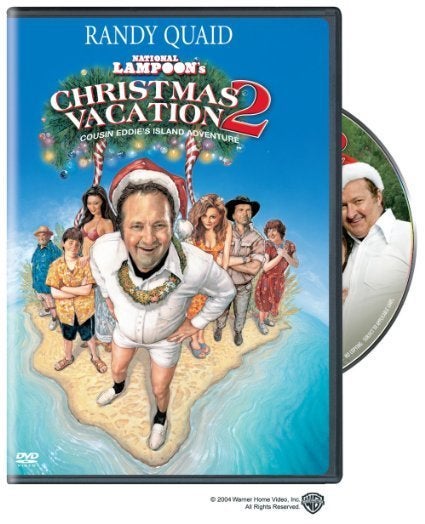 8. Chase broke his pinky filming while filming the "lights" scene in the movie.
Chevy Chase, Brian Doyle-Murray (Griswold's boss, Frank Shirley in the film), Randy Quaid and, of course, Julia Louis-Dreyfus.
See WhoSay's fun video of Chase watching "Christmas Vacation" for the first time in 10 years below:
And, of course, watch Aunt Bethany say grace: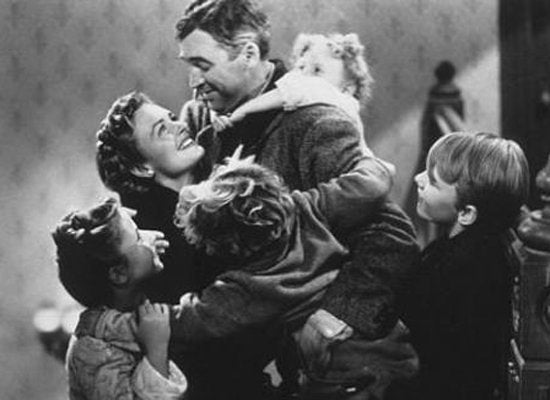 The Best Family Christmas Movies
Popular in the Community