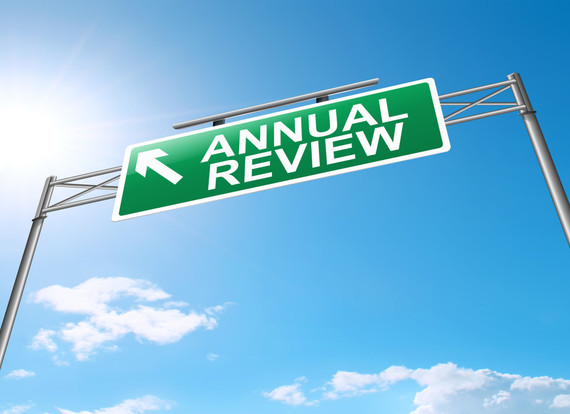 Running a successful small business has many components that must run in sync. I think we can all agree that one of the most important advantages of any small business is its people. When the workforce is in tune the business can flourish. However, having a team that runs at peak performance is easier said than done.
When you take into account life's complexities, work stress, and other outside pressures, keeping an organization running at peak performance is a challenge for any small business owner.
Results of Feedback
You can cultivate top performance, professional growth, and engaged employees through effective and unbiased employee performance appraisals. Regularly letting team members know objectively how they're doing is a key retention tool. Regular feedback can help team members become a more integral part of the organization. With suitable information you can help employees understand and fit into the culture of the company. With everyone on the same page where could your small business go?
Common Mistakes
Performance review done improperly can be a double edged sword. So avoiding common mistakes is paramount to evaluations that employees find useful for their own growth within the company. Good performance review involves coaching, planning, and presenting concise and useful information that employees will carry back to the job.
Mistakes can be more costly than you might imagine, including lost productivity, loss of faith in management, loss of commitment to the tasks at hand. It can literally take months or years to regain employees' lost faith. So avoiding these common mistakes will be invaluable to you.
Nine Tips for Conducting the Meeting
Be prepared, don't wing it. Be ready or reschedule. Surprisingly managers are often not fully prepared or lack all the information necessary to conduct an effective appraisal.
Don't get caught up in pleasantries or small talk. It's easy to get started in polite conversation. This is not the time for that.
Turn off cell phones and hold calls. Don't be distracted. Employees will have some nervousness during the process so it's important not to have distractions.
Keep the meeting private. Shut the door. No one wants to discuss personal information with the door open for coworkers to hear.
Stay on topic. Don't have a "negative Nellie" conversation. Feedback must be constructive not destructive.
Keep your emotions out of the conversation--stay objective. Managers that are obsessive about a particular employee's performance can find themselves overstepping boundaries and alienating the employee.
Let the employee talk. Don't talk over them, or finish their sentence or cut them off. That is just rude.
Proactively listen and actually hear what the employee is telling you. Allowing them to make their point will give them a sense that they are a part of the conversation and that their voice is being heard.
Don't give out platitudes. "You're great, you're wonderful, a hard worker" are honestly insulting. If your goal is for someone to leave the evaluation feeling like it was a waste of time, then use those tired old expressions like "you're the best."
These are some common mistakes managers often make while conducting performance reviews. It's critical to the success of the process that you have a well-thought out approach that is fair and equitable to the employee and the company. Avoiding these common mistakes will help you achieve productive and useful evaluations designed for team members to grow and learn.
Next week, we are going to address another aspect of the performance review process. We hope you will come back for "the rest of the story."
Employee reviews--when done right--are powerful tools for both your business and your staff. And beyond just helping employees get better at their jobs, they can also help prevent turnover. Learn more about conducting employee reviews and reducing turnover by picking up your copy of Practical Tools to Manage Costly Employee Turnover today.
Margaret Jacoby, SPHR, is the founder and president of MJ Management Solutions, a human resources consulting firm that provides small businesses with a wide range of virtual and onsite HR solutions to meet their immediate and long-term needs. From ensuring legal compliance to writing customized employee handbooks to conducting sexual harassment training, businesses depend on our expertise and cost-effective human resources services to help them thrive. This article first appeared on the MJ Management Solutions blog.
Related
Popular in the Community