Part Two: Giving Protocols that Maximize Impact
"It's not how much we give but how much love we put into giving."
― Mother Teresa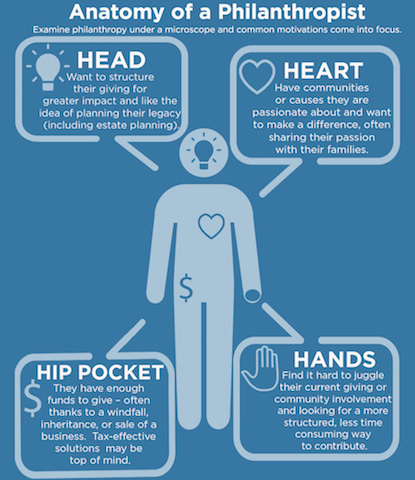 One of the most important things anyone interested in elevating philanthropy can do is make it engaging. Parents, for example, show children the importance of generosity--whether through local volunteer activities, donating toys, or helping elderly neighbors with everyday tasks. By creating hands-on experiences with charitable impact, philanthropy becomes engaging and even more likely to make a difference in the lives of everyone involved.
High net-worth individuals have a special opportunity to connect with their giving through both engaging work as well as structural processes that support the highest possible impact. Now, Anuja shares specific activities you can put in place in order to make your foundation or your family's giving more effective, more dynamic, and more engaging.
Steve Mariotti: What are some characteristics of high net-worth individuals and families?
Anuja Khemka: This population is abundant in means and generosity of spirit. They can convene resources and influencers at the highest level to create change at the grassroot. From my experience, high net-worth individuals are often driven by just one simple agenda: doing good.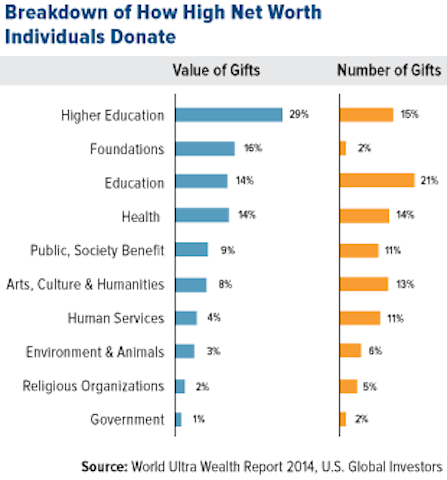 SM: Why do you think this group can make such a difference?
AK: I helped a very generous American family fund an education program in India, School-on-Wheels, that converted a commercial bus into a mobile classroom, traveling from one slum to the other to bring education to street children. The funding changed the life of thousands of vulnerable children and also helped build the capacity of the NGO (Door Step School)--something that is critical to a lasting impact. Their funding continued year after year, addressing School-on-Wheels' needs systematically and building capacity along the way.
This generous family's work was effective because they empowered the NGO they worked with. They uncovered the NGO's challenges, helped mitigate red flags, and capitalized on opportunities for growth.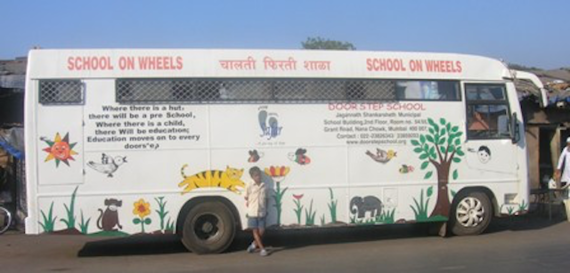 The School-On-Wheels Program
Clear reporting, honest evaluation, constant dialogue helped the School-on-Wheels reach it's full potential. Recently, Prince William and Kate Middleton selected that organization as one of the three NGOs they visited in India.
Anuja's Giving Protocols to Maximize Impact

6. Make Reporting Meaningful & Strategic.
An important advantage to creating a smaller foundation is that you can streamline the reports you use. In bigger foundations and corporate teams, reports pull a lot of information and on a weekly or monthly basis. I recommend a quarterly or bi-annual report that is simple, so that positives, and negatives, jump right off the page. With my own clients, we often use a basic template with important questions to avoid getting lost in too much data.

7. Use Evaluation to Build Capacity.
Evaluating your grantees and their progress can be more than an exercise in evaluating your dollars' impact. It is also a time collect intel on how you can build the capacity of your grantees and to empower them. On reports, ask grantees meaningful questions about their circumstances such as what are your greatest challenges, what resources do you need to meet them, and how can we better support you. The data you gather can inform additional resources you may easily provide. This could mean a workshop with fundraising experts, information on succession planning, scholarships for leadership training, and resources on sustainability. Alternatively, you could provide funding to hire a consultant to provide strategic planning, marketing and communications support, and so on. Use evaluation to help your grantee grow in ways they are not otherwise able to. This what I find so rewarding about working in philanthropy, and what is at the heart of true charity.

8. Forge Strategic Partnerships.
Collaborating with other high net-worth individuals and philanthropists who share in your mission is an important strategy. Mobilize a community of like-minded funders by organizing roundtables and coalitions where VIPs weigh in on the impact of your work, discuss issues and research affecting the sector, agree on best practices, or even display grantee art work. These strategic partnerships enhance your personal brand and help build your grantees' individual profiles. As a bonus to your grantees, this networking and publicity opportunity can win them new funders!

9. Engage your Family.
Create volunteering options for your family and your board members to meet your grantees. You can develop a year-round blog or an online "volunteer diary" that captures these experiences. A short video showcasing the foundation's annual impact can engage those family members who might not be able to participate. It's always interesting and easy to watch something dynamic like a video versus reading multiple pages in print. Organize a family and board retreat to brainstorm and enhance the existing Foundation programs, processes. Make it a fun gathering!
SM: Any last thoughts?
AK: Giving is a joyful experience and it can powerfully enrich both sides of the gift. However, to be meaningful, it is important to understand what the other person truly needs. Sometimes, it is more than just money!
Anuja has spent the past ten years working in philanthropy. From designing successful partnerships at the Goldman Sachs Foundation to strategically deploying funds for high net-worth individuals, from revitalizing family foundations to managing the board approval process at JPMorgan Chase Global Philanthropy group, she has experienced the wide array of philanthropic vehicles operating today. Anuja, who is a Management Fellow at Columbia University focusing on Social Enterprise Administration, remains dedicated to helping people and organizations be more strategic, more targeted, and achieve more impact.
You can get in touch with Anuja at khemka.anuja@gmail.com and be sure to check out Part One of this article here.
Calling all HuffPost superfans!
Sign up for membership to become a founding member and help shape HuffPost's next chapter