"9 to 5" gave us the memorable trio of Jane Fonda, Dolly Parton and Lily Tomlin, a hit theme song and quote-worthy lines that still resonate among women in the workforce.
Even though nearly 38 years have passed since the movie's release, its feminist message couldn't feel more appropriate amid the Me Too movement and other cultural milestones. Evidently, Fonda, Parton and Tomlin agree, as the three are said to be "circling" a proposed remake of the classic comedy.
In an interview with ABC News' "Nightline" on Thursday, Parton said that she and her former co-stars are all interested in doing a reboot.
"We're trying to get the script and all that. Everybody is very interested and we've all agreed that we'd love to do it if it's right," she said.
20th Century Fox is said to be in the early stages of rebooting the 1980 film for a modern audience. Parton said the studio presented her with an idea and she said, "yes."
Deadline reported Wednesday that the new version would follow three young women facing off against "sexist, egotistical, lying, hypocritical bigot" male higher-ups, with the three original cast members offering advice on how to get even.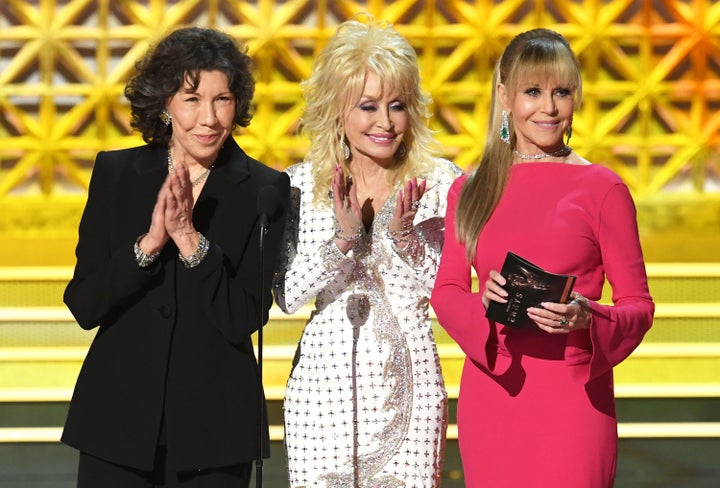 Details of the proposed remake are scarce, but plans call for original screenwriter Patricia Resnick to team up with a younger writer to update the script for a new generation. As for prospective collaborators, Rashida Jones is said to be at the top of the studio's list.
Fonda, Parton and Tomlin whetted fans' appetites for a reunion after the trio appeared at the 2017 Emmy Awards, taking an apparent "9 to 5"-inspired dig at President Donald Trump in the process. Fonda and Tomlin are co-stars on the hit Netflix series, "Grace and Frankie," which was recently renewed for a fifth season.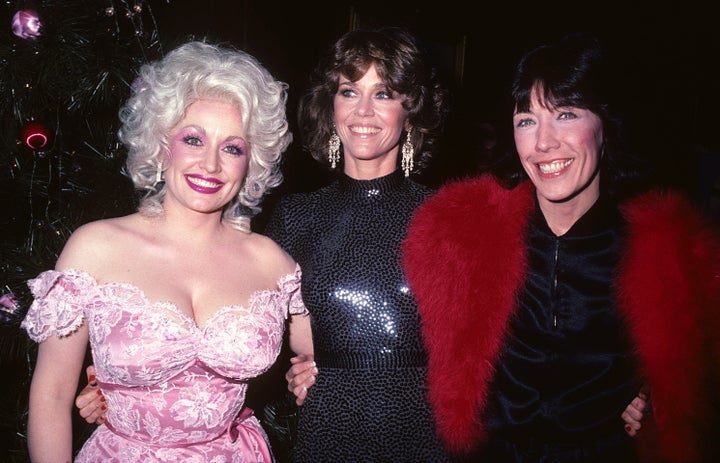 Over the years, Resnick has appeared to shrug off the idea of making a "9 to 5" sequel with its original stars. "That ship has probably sailed," she told Rolling Stone in 2015.
Still, she at the time praised Fonda, Parton and Tomlin's undeniable onscreen chemistry, and said she was grateful for the "enormous goodwill and affection" fans still had for the film.
"People would love to see the three of them together again," she said. "It's amazing that this many years later it's as known and as loved as it is, and that's a wonderful thing."