Ready to step into summer with a super-charged positive attitude? Here are 9 activities that are guaranteed to get you motivated, reconnected and excited. Some are week-long vacations, others are just day trips, but one thing is for sure, you will leave feeling refreshed, satisfied, and renewed.
1.Get Healthy: Pritikin Longevity Center + Spa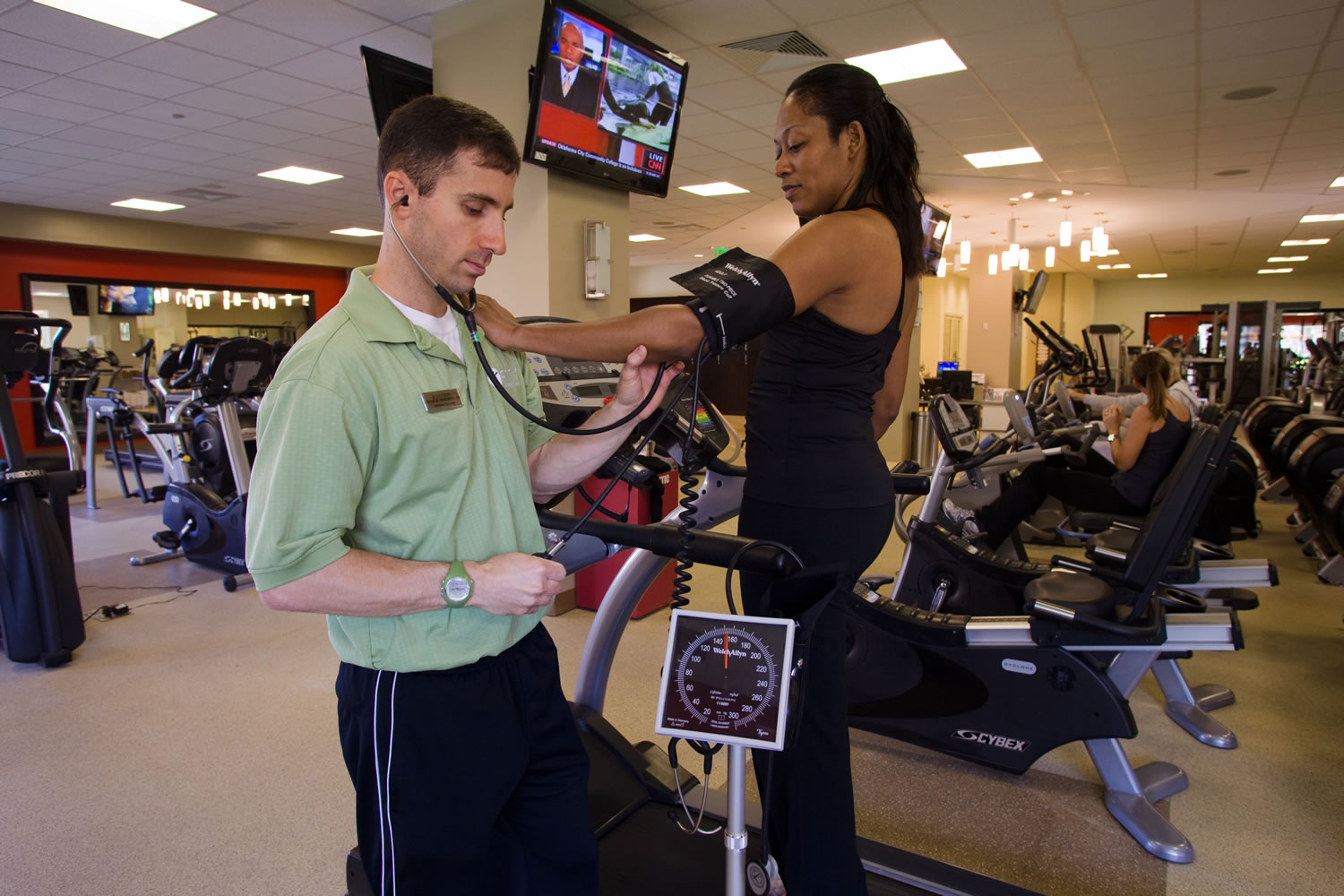 So, you don't want to spend another summer feeling bad about your body? Then, it's time for some serious weight loss that can get you on track and keep your there. Going beyond your average spa resort, the Pritikin Longevity Center + Spa in Miami is recognized for its super duper weight loss and health programs. Expect long-term weight loss, more energy and if you have heart disease risk factors, they too can be lowered. The best part is that qualifying individuals can have their trip covered by Medicare.
Where: Fly into Miami International Airport and Pritikin can coordinate car services for guests in advance.
Price: A one-week stay starts at $3,950
Contact: Pritikin Longevity Center + Spa
8755 NW 36th Street, Miami, FL USA 33178
305-935-7131
info@pritikin.com
www.pritikin.com
2.Get Centered: Spirit Rock™ Meditation Center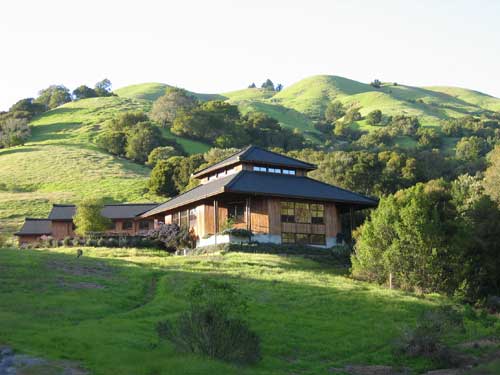 Tucked away in the rolling hills north of San Francisco is a tranquil piece of heaven that focuses on teaching people how to reconnect with themselves and find inner peace. A few days or a week at Spirit Rock is sure to bring you a greater sense of ease, compassion, and wisdom. You can go for just a one-day program or stay for a residential retreat, depending on what you want to learn and experience.
Where: Fly into San Francisco International Airport, rent a car and drive an hour north to San Rafael.
Price: Prices range from donation only or $50 daylong seminars to 10-day retreats averaging $1,700
Contact: Spirit Rock™ Meditation Center
5000 Sir Francis Drake Blvd
Woodacre, CA, 94973
415-488-0164
SRMC@spiritrock.org
http://www.spiritrock.org
3. Get Active: Rancho La Puerta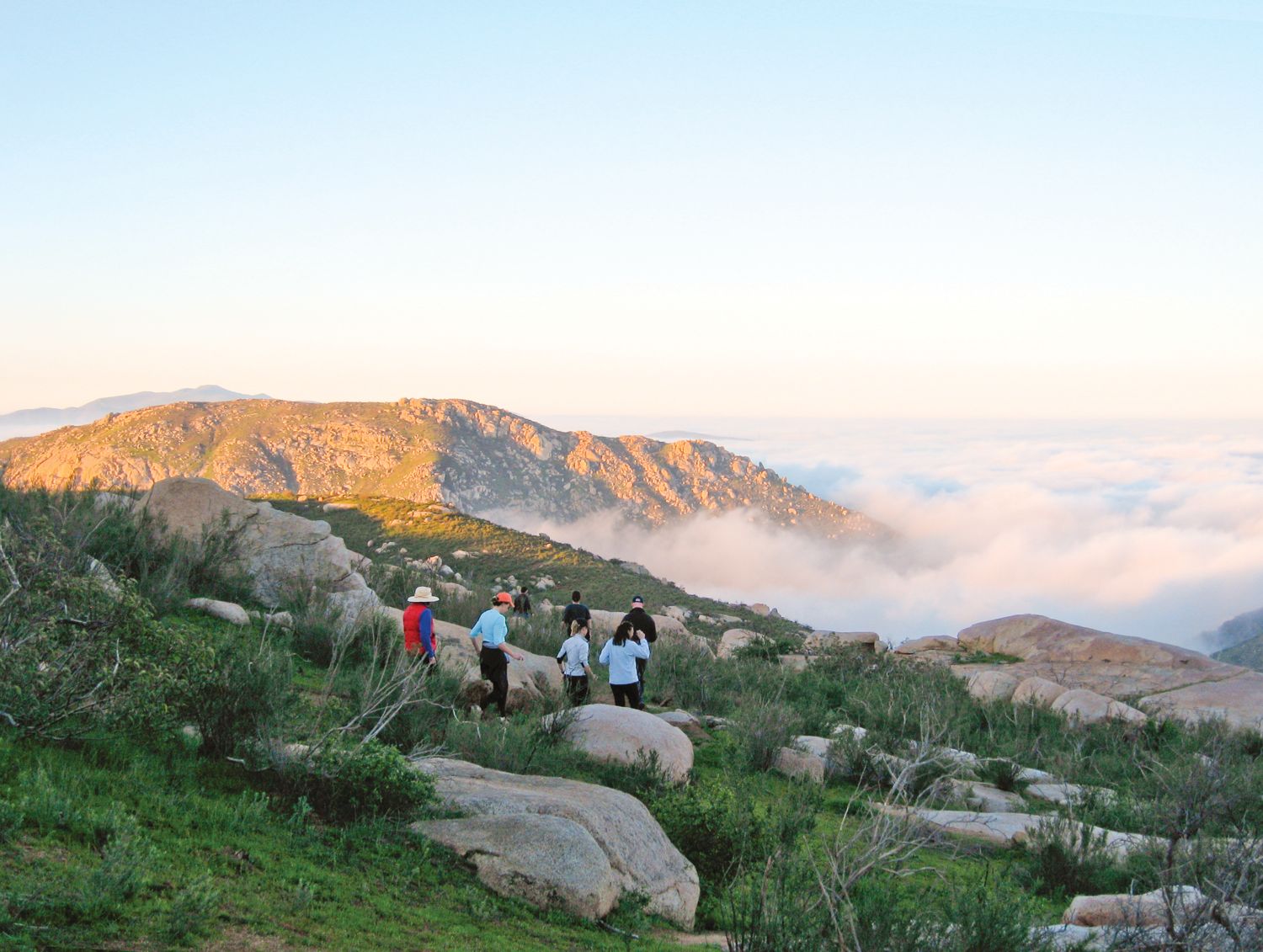 The modern-day fitness and spa vacation experience began in 1940 in a sheltered valley only an hour's drive from San Diego, California. In Tecate, Baja California, Edmond and Deborah Szekely founded North America's first destination fitness resort and spa. Soon Rancho La Puerta became the paradigm of all multi-day "destination spa" vacations that encompass health and wellness for mind, body and spirit. Mornings start with hikes and days are spent in fitness classes like yoga and weight training. Over 50 fitness classes are offered each day and all activities are optional. Massages and relaxing are a must here, along with delicious spa cuisine and nightly classes taught by experts in mediation, healing, and self-help.

Where: Fly into San Diego International Airport and the Rancho La Puerta bus will drive you the hour to Tecate, Baja California. Bring your passport!
Price: The program is a week-long Saturday to Saturday stay. Prices range from $2,835 - $4,720 depending on the accommodations and season you choose; inclusive of accommodations, all meals, a wide array of fitness classes, use of all facilities, daily learning workshops and seminars, nightly entertainment, and complimentary scheduled transportation from San Diego airport.
Contact: Rancho La Puerta, US Business Office
11696 Sorrento Valley Road, Suite 203
San Diego, CA 92121
877-440-7773
reservations@rancholapuerta.com
www.rancholapuerta.com
4. Get Energized: Exotics Racing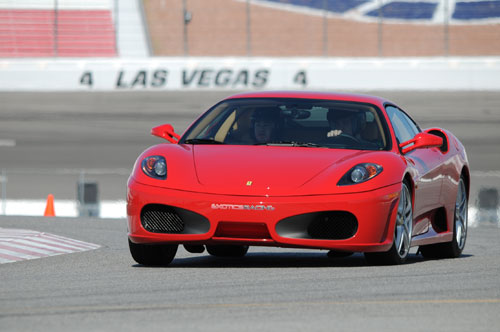 You know you have always wanted to drive way too fast in a car that is much too expensive -- now you can. Why not put it all on black and go for the "The Ultimate Driving Experience" in Las Vegas. With Exotics Racing you can drive up to 9 different exotic cars all in the same day. Imagine sitting behind the wheel of a Ferrari, Lamborghini, Aston Martin, and Porsche while driving at speeds that are totally illegal on the open road. Go ahead, let you mind run wild and pretend for just a day that you have the power and money to live the James Bond dream. Now breathe.

Where: Fly into Las Vegas International Airport take a short taxi ride to the Las Vegas Motor Speedway, which is just 20 minutes north of the famous Las Vegas Strip.
Price: Packages start as low as $99 for Ride Alongs in 911 Porsche GT3 RS or get behind the wheel starting at $199 - 5 Lap Package. Ferraris and Lamborghinis are $299 - 5 Lap Package.
Contact: Exotics Racing
7000 Las Vegas Blvd
Las Vegas, NV 89115
702-405-7223
Experience@exoticsracing.com
www.exoticsracing.com
5. Get Sweet: Caribbean Cacao Experience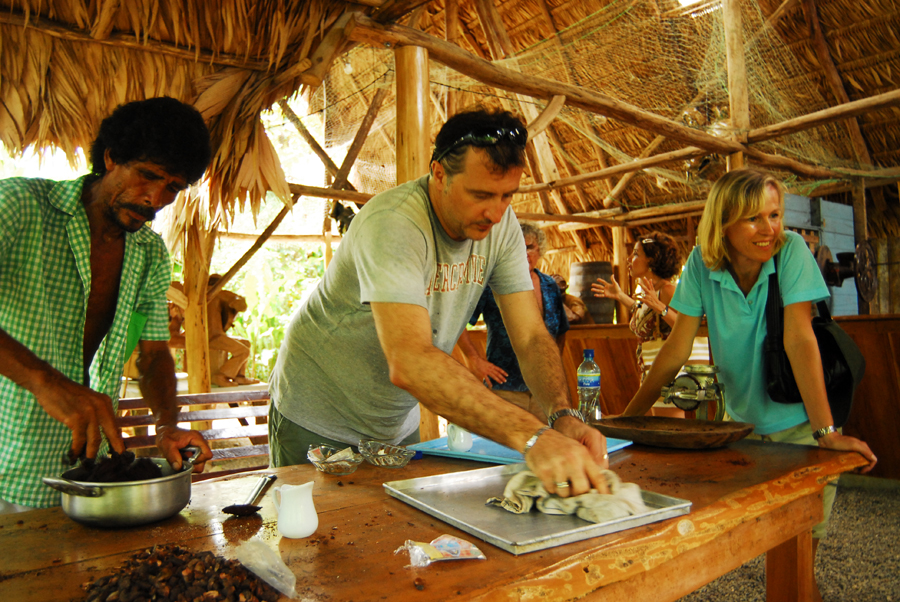 How about a little chocolate with your next adventure? Costa Rica's Rain Forest Adventures is offering a sweet treat for chocolate-loving travelers. The Caribbean Cacao Experience offers a curated confection of authentic Costa Rican culture, sweetened by a lesson in chocolate making. Departing from Limón on Costa Rica's Caribbean coast, the Caribbean Cacao Experience starts with a 40-minute ride to Cahuita National Park. Upon arrival to the property, you first tour the orchids and bromeliads garden. Next, you get to check out the Ú SULE -- a classic "tee pee" of the Bribrí and Cabecar indigenous people. Once used by the "Chamans" (healers), it has also been home to social acts and ceremonies over thousands of years. The sweetest step of the tour is an interactive history lesson in cacao. There, you'll get a hands-on class on traditional methods of chocolate making and a tour of an organic banana and sugar cane plantation.
Where: Rain Forest Adventures at Costa Rica Atlantic is located 50 minutes away from the capital city of San José, five kilometers past the Río Sucio bridge on the Braulio Carrillo highway to Limón.
Price: $59.95 for the day tour
Contact: Rain Forest Adventures
USA Headquarters
2250 SW 3rd Ave. Suite 301
Miami, FL 33129
305-704-3350
infous@rainforestadventure.com
www.rainforest-adventures.com

6. Get Creative: Painting in Paradise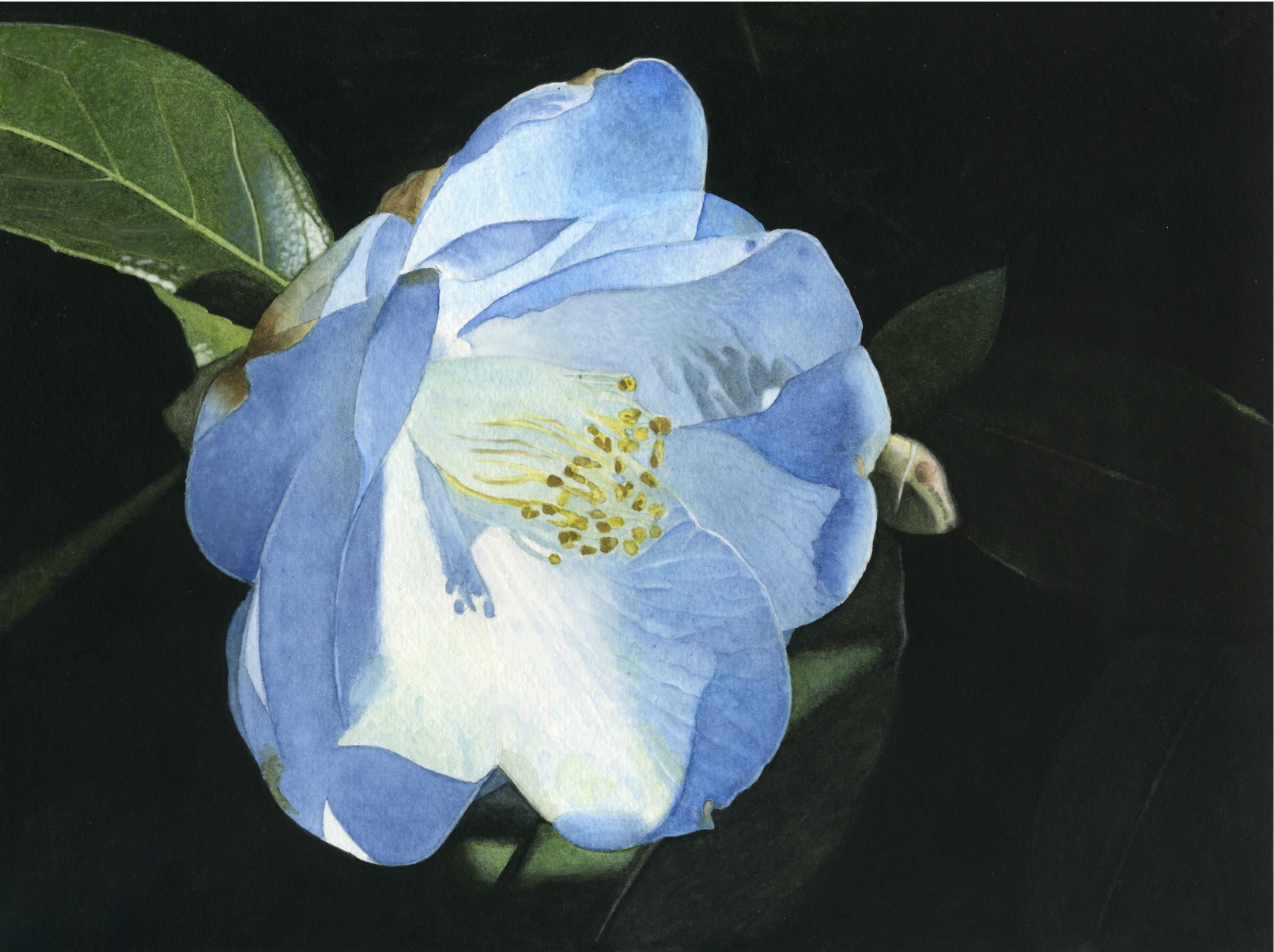 Combining the joy of painting with the allure of an exotic South Sea island is the perfect recipe for you wannabe artists. Painting in Paradise will gather this coming July 24 for the art holiday of a lifetime, six days of watercolor painting on the palm-shaded shores of Rarotonga's aqua blue lagoon, under the instruction of watercolorist Bron Smith. Mornings will be spent painting. Afternoons and evenings are be devoted to fun: exploring the island, snorkeling in the warm lagoon, followed by evenings of dining at the island's wide variety of restaurants. Rarotonga is the main island in the Cook Island group, a true Polynesian paradise, with towering jungle-covered peaks and an aqua verde lagoon surrounding the island.

Where: You board New Zealand Air at Los Angeles International Airport on Sunday night, July 24, 2011 at 10:30 pm, and then wake up in paradise the next morning on Rarotonga, Cook Islands.
Price: 6-day trip is $2,295 per person, double occupancy. Cost includes workshop.
Contact: Painting in Paradise
113th St. E.
Puyallup, WA. 98373
T: 253-841-7944
bronsmith@gmail.com
bronsmith.googlepages.com
7. Get Renewed: Mirbeau Inn & Spa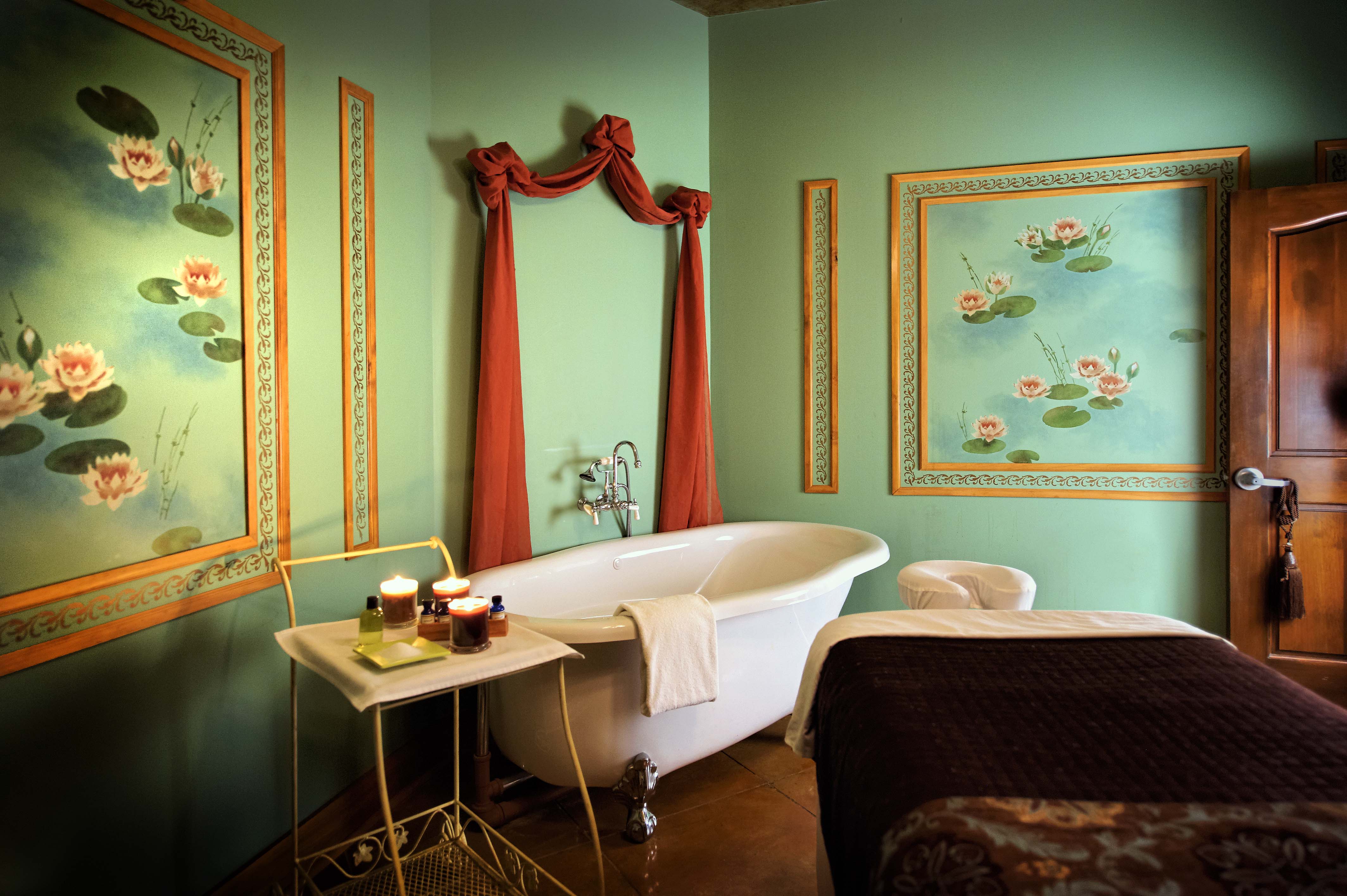 Sometimes the best thing to do is hit the reset button and take some time to get pampered. Mirbeau Inn & Spa is offering a very special "Renewal Program" for the summer that offers you a variety of soothing experiences in one overnight package. The Renewal Overnight package is available Sunday through Thursday, until June 30 and includes luxury accommodations, one 50-minute aromatherapy spa treatment per person, an aromatherapy inspired lunch and breakfast (per person), and one in-room aromatherapy bath experience. Other renewal spa services include: Monet's Favorite Fragrance, Aromatherapy Ritual, Body Brush Anti-Cellulite Treatment, Breathe Easy Massage, Rose Renewal Facial and Citrus Detox Reviver Scrub/Wrap.

Where: Fly into Syracuse Hancock International Airport in Syracuse and rent a car and drive 45 minutes to the resort
Price: April 1 through May 12 is $584.00, per room, per night; May 16 through June 30 is $674.43, per room, per night.
Contact: Mirbeau Inn & Spa
851 West Genesee Street Road
Skaneateles, NY 13152-9303
877-MIRBEAU
reservations@mirbeau.com
www.mirbeau.com

8. Get Extreme: Iceland Hiking, Whitewater Rafting & Glacier Trekking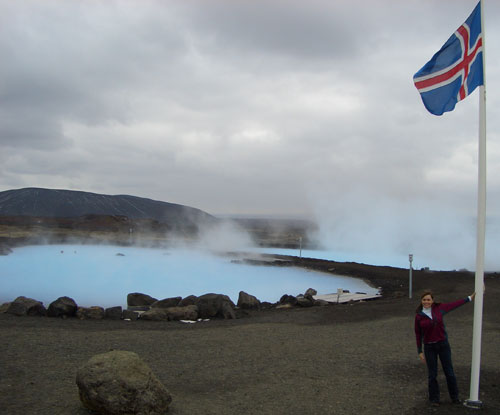 For those who want thrills beyond the edge of the earth, Iceland is calling you. Here, the soaring mountains, rumbling volcanoes, lava fields and bubbling geysers will stir your imagination and ignite passions that might have been dormant for years. Travel to the end of the world and explore the extreme tundra of Iceland. Bring warm clothes and your wildest fantasies, Iceland won't let you down.
Where: Fly to Reykjavík for this 6-day adventure. You will be picked up at the airport by your hosts.
Price: $7,995 per person for a 6-night tour
Contact: Butterfield & Robinson
70 Bond St
Toronto, On
Canada M5B1X3
T: 1-800-678-1147
info@butterfield.com
www.butterfield.com

9. Get Involved: Teaching Project In Sri Lanka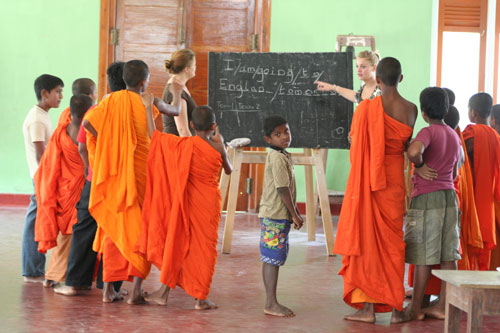 Ready to give back? Here is the perfect opportunity to give of your time and energy. You'll work outside Sri Lanka's capital, Colombo, with schools located in small towns along the western coast. Projects Abroad can place you in a coastal village school or at a school in the hills for the children of tea planters. Some of the schools are close to the beach; some are even based in temples. Students are generally aged from 10 to 14 years old and the majority speak Sinhalese as their first language. They will often be able to speak some English but your focus will be to develop their confidence and fluency. You're expected to teach for about 18 hours per week, so most volunteers teach around four periods per day, and spend the rest of the time marking and preparing for the next day's lessons. Many volunteers also choose to spend some of their time working in a local orphanage or in some areas, tsunami relief camps, helping with homework and organizing games and sporting activities.

Where: Upon arrival in Sri Lanka, you are met at the airport and are driven to a hotel in the heart in Colombo where you can freshen up and rest.
Nearly all volunteers in Sri Lanka live with local host families though they also have one rented apartment in Kalutara. Volunteers are based in a few areas of Sri Lanka from small towns on the coast up, which are either one hour north or three hours south of Colombo.
Prices:
One month - $2,245
Two months - $2,895
Three months - $3,495
Extra month - $745
Contact:
888-839-3535
info@projects-abroad.org
www.projects-abroad.org

Related