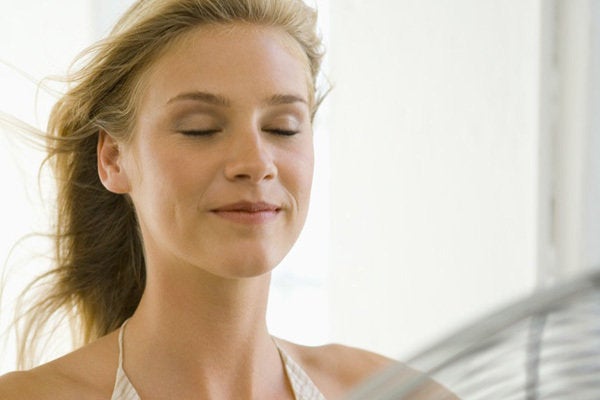 August, sweet August. Ripe tomatoes. Days by the pool or, better yet, the beach. Not a care in the world. Until, that is, you return from vacation and face a deluge of emails, meetings, and phone calls. It's enough to make you want to return to the beach pronto, even if your bank account is screaming "Impossible!" But there are ways to ease back into the nine-to-five-drill without losing your hard-earned relaxation the second you enter the door.
The trick to a stress-free return to the workplace is three-fold, and includes strategies for before, during, and after your trip.
1. Choose your return date with care.
Many experienced travelers like to get home on a Friday or Saturday, allowing them selves the weekend to reacclimatize. If you give yourself a few days to get your personal life in order, then whatever awaits you at the office might not seem so overwhelming. Similarly, consider returning toward the end of the week and slipping into work for a day or two to get your feet wet. Enjoy a weekend at home and then really plunge in on Monday.
2. Set up voice and email notifications.
Let people know that you're away and will not be checking email or voicemail until a specific date. In your absence, provide someone else they can contact. You might give your return date as a day later than it really is in order to buy yourself a day to get organized upon returning.
3. Tidy up.
Clean your desk before you leave town. We all know that it's so much nicer to return to a clean house, so why not a clean desk, too?
4. Be in the moment.
While you're on vacation, try to put work out of your mind. The more quickly you're able to sink into vacation mode -- something that takes many people a few days to do -- the more you'll gain from your time away. If you're traveling with family or friends, they'll appreciate not hearing about work, too!
5.Get in--or out--of touch.
Decide in advance whether you'll have any contact with the office while you're away. If you tell people that you're cutting all ties for a week, then there will be no expectations of you. On the other hand, if you say you'll call in, be sure to follow through.
6. Decide whether or not you'll check email.
It's pretty hard to find a place where you can avoid email at this point in time. Unless you're going backpacking for a week, sans laptop, the onus is really on you. Will you check email or not? Be honest with yourself about your relationship to email. Just as some people can't drink only one drink, others can't look at only one email. If you're the type who will get sucked into an hour's or more worth of work time and stress, then leave your laptop at home and ignore Internet cafes. However, if you can open email and perform light triage with some well-timed messages, then go for it. Chances are you'll slide back into work feeling a tad more on top of things.
7. Check your attitude before you return.
That first day back can be like a dip in a cold pool. Make a real effort to be positive about returning to work. Choose one or two things to look forward to, be it a coworker you've missed or an interesting project.
8. Focus, focus, focus.
Give yourself a day, at least, to carefully go through the emails, phone messages, and paperwork that arrived in your absence. Don't think you'll zoom through it in an hour and then be back to where you were before vacation. If you get sloppy at this point, you'll regret it in a few days. Breathe deeply and settle in.
9. Look ahead.
Still feeling blue or overwhelmed about being back? Get out a calendar and check your favorite travel sites and start dreaming of your next adventure!

Related