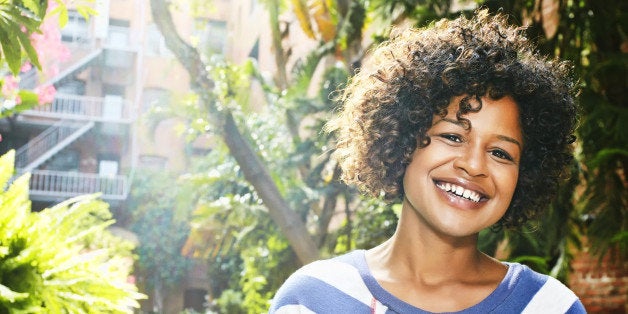 Someone anonymously wrote, "I've never met a strong person with an easy past." Your strength -- especially the decision to live resiliently -- acts as an inner engine that determines how far you go in the midst of life's hurdles.
The more I observe human nature, the more convinced I am that most people are unprepared to manage the emotional, psychological or physical effects of adversity. Many become disconnected and unmotivated as result of life's set-backs that include the botched marriage, failed business, investment loss, addiction, world events or the death of a loved one. Considering the impact that any setback has on your thoughts, perceptions, actions, mental and physical health, you can respond in healthy and productive ways as you begin to train your inner strength to work for you.
When you cannot change the situation, then work on the notion of changing yourself. By cultivating the following nine practices and making them a habit, you will discover inner strength and enthusiastically adjust how you approach challenges.
1. Change the way you think about adversity.
Refuse to see it as an end to all you knew before and instead see it as an opportunity to begin anew. Previous generations said, "Look on the bright side," and "don't borrow trouble." The profound truth at the center of these statements is simply to keep your vision in front of you. Habitually think about your responses and reactions to circumstances. Ask yourself why are you responding a certain way. Allow optimism guide you in making the right decisions in the heat of the moment.
2. Change your attitude to life.
Kick the "why me" approach to the curb. If you are stuck in an apathetic outlook on life, you will never blossom. Associate any counterproductive thinking or feelings with an inability to see the value you bring to the world. As the Chinese Proverb goes, "You cannot prevent the birds of sorrow from flying over your head, but you can prevent them from building nests in your hair."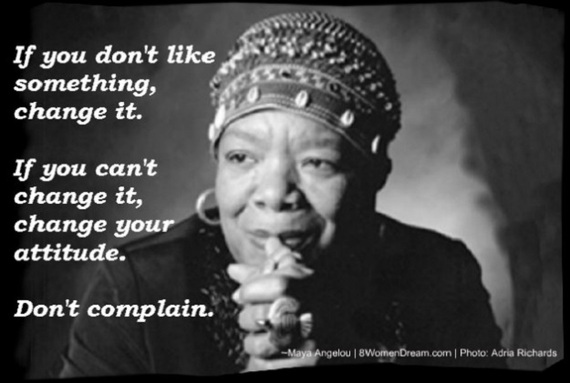 3. Change your focus.
Silence the annoying anxiety that keeps you awake at 3 A.M. Center your sights on your strengths. What ignites the spark in you? How do you come alive? Instead of concentrating on the things that make you feel empty, look to the things that bring you fulfillment. Allow your focus to invite what you desire.
4. Change your vocabulary.
Take inventory of your thoughts and words. Listen to yourself. Do you typically whine and murmur about what you have to do? Are you spreading your critical viewpoint to someone else? Silence the inner critique by choosing the language of opportunity rather than opposition. Your mind will then start making the right things happen.
5. Change failure to experience.
Instead of trying to make sense of the letdown and figuring out what or who caused it, turn inward for a solution. Ask yourself, "What can I learn from this flop and how can I avoid it from recurring?" Search for the solution instead of sulking and focusing on the problem.
6. Change how you view yourself. Self-doubt is essentially the fear of being wrong. See yourself as the valuable, unique, extraordinary high-potential woman who implements new habits for contributing to your overall well-being. In spite of any adversity, never be limited to what you can become. Stay positive about what you are assigned to accomplish. Your inner strength is your power of change, so you must refuse to settle for average -- especially when situations do not turn out the way you would like.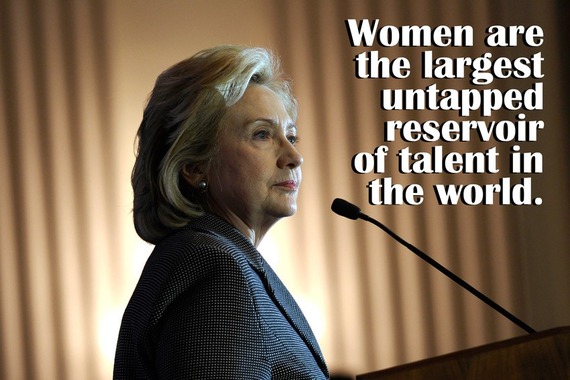 7. Change your self-defeating behaviors.
We generally defeat ourselves in our minds and then the behavior follows. You may not do everything right, but there are many things you can do correctly. Practice trusting yourself instead of doubting yourself. Pray for wisdom to push forward in taking more risk and seeking new experiences.
8. Change your emotional driver.
Teach your emotions that you are in charge. Take note of how you feel when an emotion wants to whirl out of control. Then say no to the action the emotion wants to follow.
9. Change what others have defined for you.
Ask yourself, "What do I want?" Discover what that is, start where you are, use what you have and do what you can. Never apologize for being you.
As you review your resilience strengths, determine which of these areas you will need to improve.
In the words of writer Vickor Frankl:

We must never forget that we may also find meaning in life, even when confronted with a hopeless situation, when facing a fate that cannot be changed. For what then matters is to transform a personal tragedy into a triumph. To turn predicament into a human achievement. When we are no longer able to change a situation, that is when we are challenged to change ourselves.
Calling all HuffPost superfans!
Sign up for membership to become a founding member and help shape HuffPost's next chapter