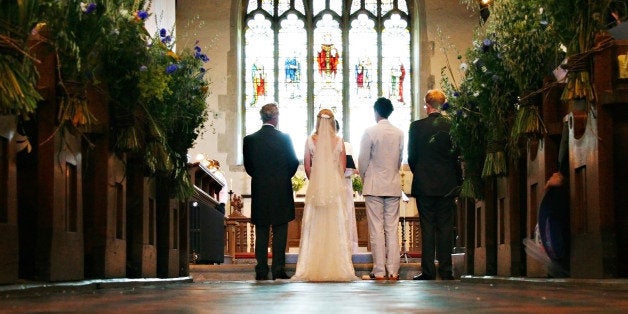 Your wedding is a time to celebrate your love and blend your families and loved ones together.
Many couples grapple with ways to include family and friends in the ceremony. You might be seeking a way to honor your heritage and family traditions, to acknowledge specific loved ones, or merge the new family that is formed by your marriage. The trick is to do this in a way that doesn't make anyone feel pressured, that doesn't make anyone else feel excluded, and that is true to the spirit and the tone of your ceremony.
The ideal, in fact, is to make everyone feel included and welcomed.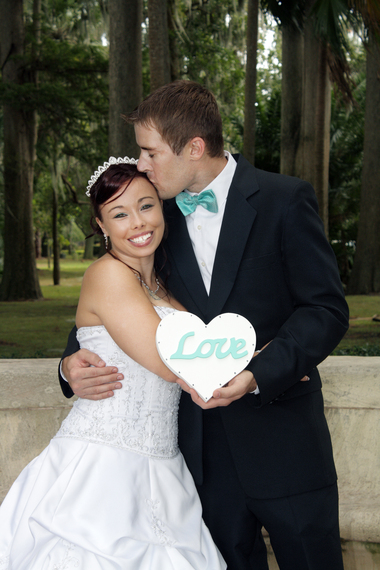 The ceremony can be a hot potato, especially if you and your beloved hail from different backgrounds, or if you are a non-traditional pair and your families try to impose their own belief's and needs on you two. That's why it helps to give some thought to neutral and loving ways to include loved ones, as well as cultural.
It is always an honor for me to work with a couple to create a meaningful ceremony that manages to blend families and smooth rough spots while celebrating the spirit of their love. Here are some examples:
Tips For Giving Family Members a Role, or Shout-Out, in Your Ceremony
1. Using symbolism. Have something that represents the family or a particular member on your person or at your wedding altar. In the famous phrase "something old, something new," the something old is meant to be something the bride carries or wears that is passed on by a relative. For example, Sue carried her grandmother's handkerchief when she married Joshua. At Jackie and Tom's wedding, the bride carried a bouquet of 8 calla lilies that represented 8 important people in her life, including her mom and dad, her groom's mom and dad, her grandparents, her uncle and her best friend. She made note of this on her wedding program and added that "The bouquet was tied by the groom, as a symbol of the love and unity that brought them here today."
2. Unique walks down the aisle. Some brides use the processional to include the whole family, giving everyone a place of honor. Nikki and Eric had 14 family members come down the aisle to a medley of the bride's favorite Disney tunes. When Jane married Adam, she made sure her groom's family was represented and also her posse of five parents (Her mom, dad, ex-step mom, ex-step dad and current step dad) walked down the aisle. At Tim and Patty's ceremony the bride wanted to have her former in-laws and her two uncles give her away. Her parents and her first husband were deceased, and she was very close to her first husband's parents as well as her uncles. So the in-laws walked her to one point down the aisle and the uncle's brought her the rest of the way.
3. Having loved ones at the wedding altar. It is traditional to have the bridal party at the wedding altar with you or, when it's a tight space, just the best man and maid of honor stand. Yet you don't have to stand on tradition; in fact, you can adapt tradition to suit your needs. At Xiomara and Brian's Hindu-African ceremony, the bride and groom skipped having attendants and instead had the groom's parents and the bride's parents at the altar throughout. This fit in with their theme of honoring the ancestors. When bride or groom hails from the Jewish tradition, you can honor family and roots with a huppah, a canopy on poles that represents your new home. It usually involves at least four people to hold the poles and it is set up at the very start of the procession. At Dan and Amy's wedding, the groom built a special huppah to honor his bride's heritage. He asked everyone at the wedding to sign it in lieu of a guest book. It was then attached to the poles. With the loving blessings of friends and family just over their heads, this symbolically brought the love of all the people they care for into their marriage and their new home.
4. Opening or closing with a musical loved one. If you have a talented relative who is willing, by all means include a personalized musical offering. At Safia and Kenneth's interfaith and multi-cultural ceremony, the bride's younger sister opened with a stirring rendition of the Andrew Lloyd Webber's piece, "I'll go With You." At Michael and Amanda's ceremony the groom's sister rocked the house when she ended the ceremony with the soulful sounds of "I'll Always Love You." At Mary Anne and Barry's nuptials, the bride's family heritage was honored having a dear friend sing "Ave Maria" for the processional. When Elizabeth married musician Glenn, they used a beautiful piece of music written by a member of the bridal party. Musical couple Jake and Suzanne had a friend -- a professional recording artist -- sing them down and back up the aisle.
5. Rituals that merge the families. There are many lovely rituals that can include the family. A sand ceremony that includes parents and or children of the bride and groom is a creative way to symbolically blend families together. John and Carol poured pretty sand into a bottle, and then asked her four children to each pour, representing the new family formed on their wedding day. A unity candle also helps families unite on a common ground. A rose ceremony creates a sense of unity, when you give both moms both a red and white rose, symbolizing the blending of families.
6. Inviting loved ones to offer readings and blessings. Your officiant can read poems, readings and blessings you select, but it is always nice to ask a loved one or two to participate. There are many creative ways to do this. Typically, a wedding will have one or two readings. You can select readings you love and then consider who you might like to read them; or you can ask people you love and trust to select or write a reading, including moms or dads who want to offer a personal blessing.
7. Honoring family traditions. Sometimes it is extremely important to acknowledge your parents and family by honoring your heritage. There are many ways to do this subtly, so that is does not dominate the ceremony, including duplicating readings in different languages, blending in traditions of both families, including a blessing from the elders. Some couples adapt their ceremonies to celebrate their heritage. For example, Paul and Andrzej honored Andrzej's parents by including a form of the breaking of a plate, a Polish wedding tradition.
8. Including children. If you or your beloved come to your new marriage with children in tow, it is important to acknowledge the new family that is formed on your wedding day. If you have all been together for a while, you might already feel like a family -- which is great -- so your ceremony can celebrate and reinforce that. If there are tricky issues with being a stepparent, the ceremony can serve to begin to acknowledge and hopefully soften them.
9. Honoring those no longer with us. There are many poignant ways to do this. You can ask your officant to call for a moment of silence. Have family members (siblings or surviving parent) come up and light a remembrance candle, or light one yourself. Keep flowers on your wedding altar to represent the ones who have passed on. Create a memorial table or some physical remembrance. You can make the remembrance just a moment or two and move on quickly to a more uplifting part of the ceremony.
Support HuffPost
A No-B.S. Guide To Life
Related
Popular in the Community