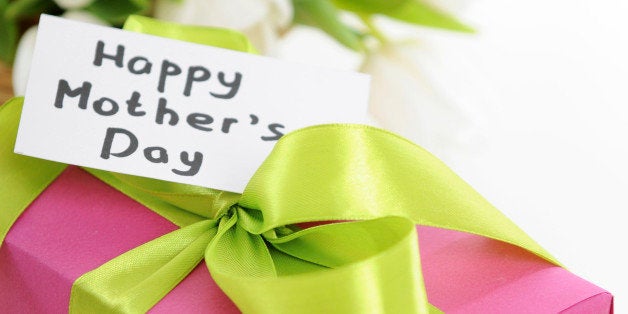 My mother used to greet me with the same enthusiasm every time I called her. "Good morning, Sunshine," she would say. She passed away six years ago, and I would love to hear her voice one more time.
When you lose you mom, you lose your fan club. That's why it's important to celebrate your mom while she's still in your life.
Moms are special people. Some days she may drive you crazy, but ultimately, your mom cares for you, gives you support and has your best interest at heart. So in honor of Mother's Day, here are a few ways to make your mom feel extra special.
Create a custom gift basket. You know what your mother loves. Think of all the things she'd never buy for herself. Create a goodie basket filled with gourmet coffees, teas and assorted snacks.
Give "favor coupons." Create a handmade coupon book for your mom to use when she needs a break. Each coupon is good for a different favor. For example, you could offer to do the dishes, vacuum, take the dog for a walk, wash her car, or make dinner.
Call her via Skype. You can still connect even if you aren't able to visit your mom on Mother's Day. Use FaceTime or Skype to get some one-on-one time from far away. She'd love to catch up and see your smiling face.
Make it a party. If your mom loves to socialize, throw a Mother's Day party. Coordinate with friends or neighbors to celebrate their moms too. Your mom will be able to spend time with friends and enjoy her special day.
Make a Mother's Day card. Store-bought cards sometimes lack the personalized emotion of a handwritten note. Write a letter to your mom and share pictures and a special memory. Let her know how much you care and how much you love her.
Compile a family photo book. Gather photos of your entire family. If possible, reach out to extended family members for their pictures. Then create a photo album or scrapbook filled with memories. Add your favorite quotes or family sayings for a personal touch.
Gift personalized jewelry. Instead of generic earrings, have the names of all your mother's children inscribed on a necklace or pendant. Or, create a charm bracelet. Handpick charms that represent your mom's favorite hobbies. One year my four siblings and I gave our mom a ring adorned with five sapphire stones. Each stone represented each of her five children.
Make her breakfast. Whip up some of your favorite recipes and invite the entire family to spend a meal together. If your cooking skills are not up to par, host a potluck dinner or order takeout.
Schedule time together. Give your mom the gift of time. Treat her to dinner at a nice restaurant, a cultural event like a ballet or play, or take her to the spa. The activity is less important than spending quality time together to talk and reconnect.
For more gift giving or etiquette tips, visit Jacqueline Whitmore's blog or "like" her Facebook page.