Are you going through a breakup in Northern California?
Today we're sharing ways to mend heartbreak in the Bay. From adult summer camps to eccentric movie theaters to yoga in a cathedral, the Bay Area (and Sacramento!) has plenty of unique experiences that are perfect to seek out when you're on the mend.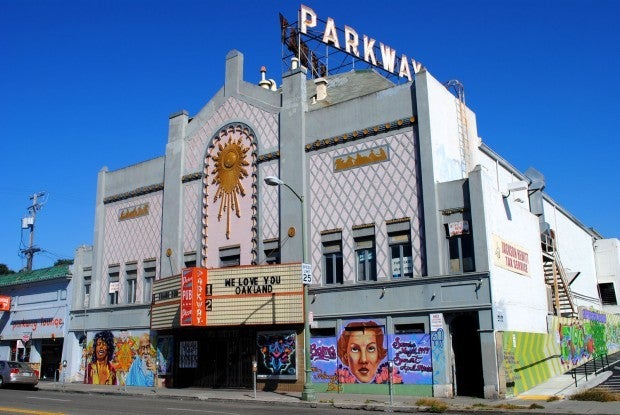 1. Comfy Couches and Cult Classics
If you're stuck in a Netflix-induced coma post-breakup, it may be time to get out and be around people. The New Parkway Theater in Oakland's Uptown District puts a spin on the typical movie-viewing experience through their unique space, featuring cozy couches and elevated cafe menu (vegetarian, vegan and gluten free friendly).
The community-centered cinema has themed nights including Open Mic Monday, Bingo and Beer Tuesday, and Karma Cinema Wednesdays, where you pay what you want (so East Bay right?)
Pro tip: Discounts are offered to students, seniors, and cyclists who bring in their helmets!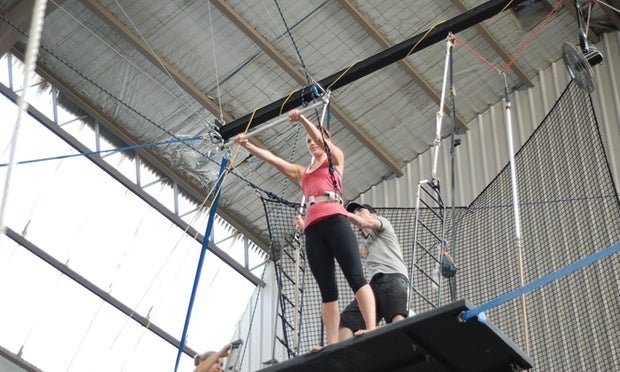 2. Embody A Flying Squirrel
How can you think about your ex when you're swinging through the air on a trapeze? If you want to get out of your comfort zone and get out of your head, try an aerial or circus arts class at Trapeze Arts in Oakland. 
Being transported to the circus will give you a momentary break from thinking about your breakup, while also building strength and giving you a great endorphin boost. You can take your first class for $45.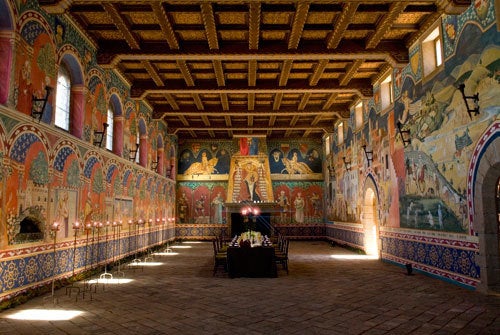 3. When Life Gives You Grapes
Sometimes you just need a change of scenery after a breakup. If you want to take a trip but you can't get the time off, take a mini weekend trip with friends to wine country instead. Castello di Amorosa in Napa Valley is a 13th century-inspired Tuscan castle that will make you feel like you're thousands of miles away from SF. 
If you want to go super lux, you can also opt for a food and wine pairing in the luxurious Royal Apartment overlooking the picturesque northern end of Napa Valley - ooh, la, la.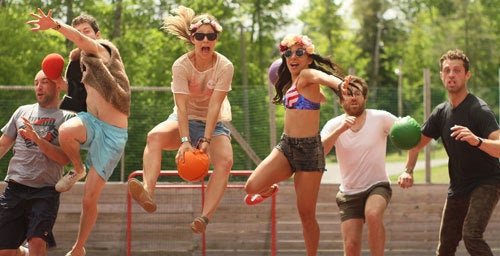 If you're feeling stuck in a rut, maybe it's time to pack a bag and revert to a camper state of mind. Camp No Counselors is an all-inclusive sleepaway camp for grownups where you get to make new friends, enjoy talent shows, land and water sports, arts and crafts, themed parties, gourmet meals and an open bar (!) No wonder their motto is "Play like a kid. Party like a grownup."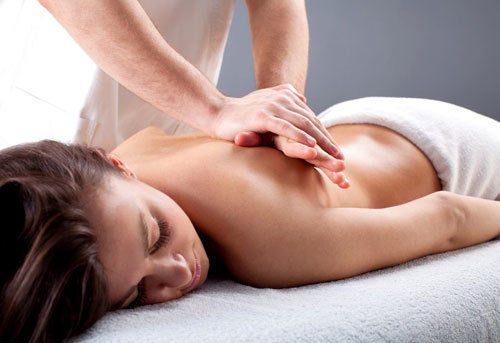 5. Hands-On Heartbreak Cure
Our bodies hold so much tension after a breakup. If you want a truly transcendent bodywork experience, book an appointment with our trusted friend Terese Taylor in the Noe Valley neighborhood of San Francisco. Her intuitive style allows her to find the source of your problems so she can adjust her massages accordingly, giving you a blissful, personalized experience. Tell her we say hello!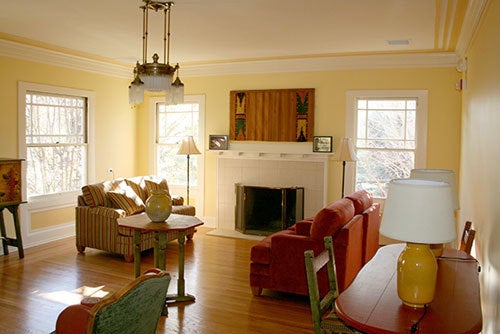 6. Take Yourself On A Coffee Date
For those of you in Sacramento, the Ella K. McClatchy Library is a cozy little oasis of a home-turned-library to catch up on reading or listen to a podcast when you're feeling like you need some peace and quiet away from campus. If you have roommates, it can be hard to find stillness and privacy after a breakup. This library, which sits on a quiet residential street in midtown, can be the stand in.
Stop by the newest location of Temple Coffee before or after. If you're a coffee fan (who isn't?), sign up for one of their amazing coffee classes - a great way to meet new friends who share your love of a perfect espresso.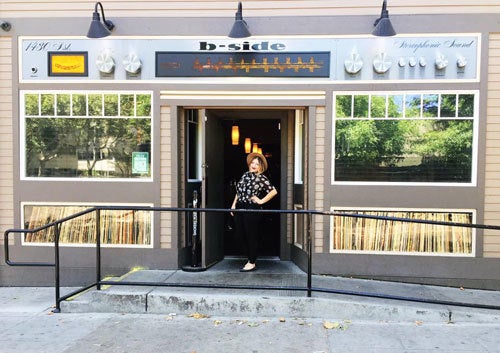 If you've been enjoying HBO's Vinyl, you'll love 70's inspired bar B-Side in Sacramento. We know that bars can sometimes stir up some dread after a breakup, but with a self-proclaimed focus on vinyl, cheap drinks and food trucks, this is a great place to spend a night on the town with your friends once you're ready to step out. Look out for our friend Vanessa Labi, who spins there from time to time. You can read her #howimend interview here and get more Sacramento tips on her blog, Babesicle.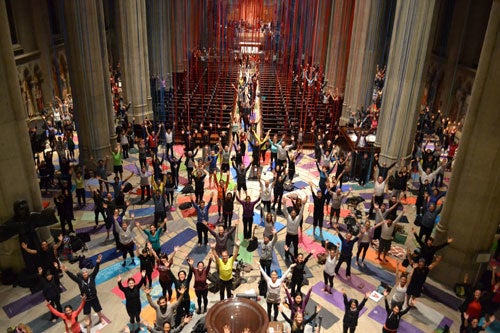 Yoga at Grace Cathedral in Nob Hill is a special experience, regardless of your belief system. This stunning church opens its doors every Tuesday night to host yoga classes as well as post-yoga programming that complements your practice. People of all ages and faiths gather on the labyrinth, the aisles, and even the altar to do yoga in a safe and inclusive zone. Is it Tuesday yet?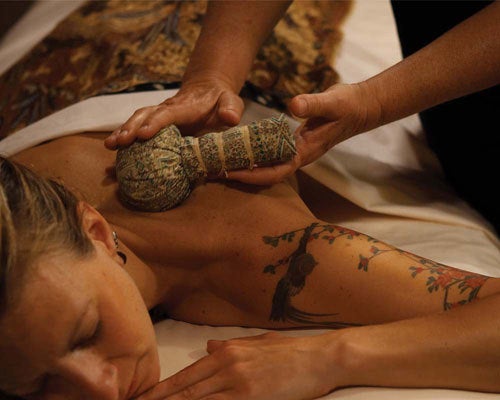 There's nothing like a spa day to soothe your breakup blues. For a spa day with a zen twist, check out Kabuki Springs communal baths in Japantown. You can spend your entire visit in the tranquil communal baths or you can add on a wide variety of massage, facial and body treatments for a more personalized experience. Don't forget that Sundance Cinemas Theater is next door if you want to meet up with friends after for a movie.
If you like this story, follow @letsmend and visit Mend for more like it. You can also subscribe to our free weekly newsletter - it's like a vitamin for your love life.
Also, be sure to check out our podcast Love Is Like A Plant, on iTunes and Soundcloud for more about how to love well.
This post originally appeared on letsmend.com and was co-authored by Kate Paguinto, Content Strategist at Mend.
Calling all HuffPost superfans!
Sign up for membership to become a founding member and help shape HuffPost's next chapter
This post was published on the now-closed HuffPost Contributor platform. Contributors control their own work and posted freely to our site. If you need to flag this entry as abusive,
send us an email
.