Flowers might seem a bit cliche, but deep down everyone wants them on Valentine's Day. Below are some tips to mix it up this year-- be creative, and your special someone will really swoon!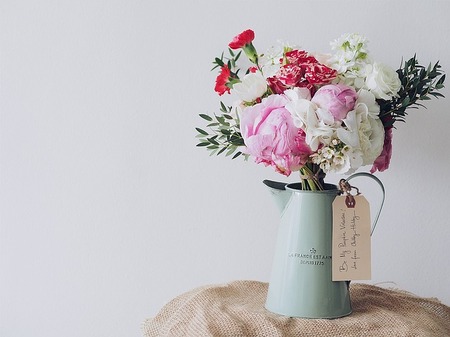 1. Add some WOW factor: Your local florist will have plenty of ideas for how to make your arrangement stand out. Sometimes exotic blooms or 'chic' styles like a compact pavé arrangement could really set your Valentine flowers apart from the pack.

2. This time, it's personal: Most people will stick to the traditional script and buy red roses, either individually or by the dozen, but that doesn't have to be the case! Roses come in tons of colors, and are also able to be combined with other mixed flowers for a unique bouquet or vase that will mean something. Favorite color? Favorite flower? Include them! Your Valentine will know that you've been listening.
3. Take them out in style: Most people will plan a Valentine's Day meal, but how can you make your love feel special all evening? Bring her a corsage of roses, or orchids to wear, and your belle will be getting jealous looks from other ladies the whole night.

4. Petals for later: Your local flower shop will be selling bags or boxes of rose petals this holiday, and they are a wonderful way to crank up the romance of an evening. You can make a trail, decorate your bed, add a wonderful glow and aroma to a bath, spell out "I love you"... the possibilities are endless!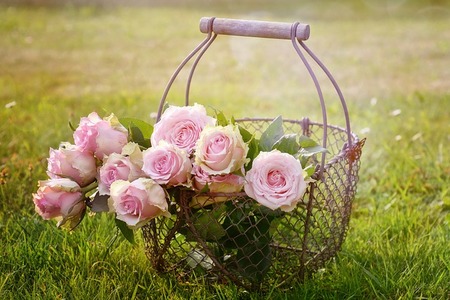 5. The element of surprise: What's better than giving flowers? Giving flowers in front of an audience, and when your Valentine least expects it! Drop them off yourself while your Valentine is working or have them delivered. They'll be the envy of all the people in their office.
6. A lasting reminder: Even quality cut flowers will eventually wither, but did you know that you can dry or preserve many flowers very easily? There are several methods, but for roses you can simply hang them upside down as they begin to wilt, and leave them for 1-2 weeks. They can then be displayed in a vase. You can even make a collection, as you buy flowers for other occasions. It's a great reminder of your love, and a good way to get extra mileage from your cut flowers.

7. A living testament: Not everyone loves cut flowers, so if you would like to give something living that will remain beautiful for a long time, try purchasing an orchid plant. They are available in many varieties and colors, and typically come with several open blooms and a few buds that have yet to flower. The blooms can last for months before beginning to fall off. Orchids can bloom again under the right conditions, and are a wonderful gift.
8. Choose quality stuff from a quality florist: Don't make the mistake of believing that all flowers are created and maintained equally. Gas station flowers or flowers from a national franchise will cause you as many problems as they will solve. They'll die faster, get there slower, and certainly misrepresent your love. Don't skimp! Go to a real flower shop.

9. Send the right message: A beautiful arrangement is only as good as what you're trying to say, so best take your time and write a card to accompany the flowers. "They'll know who it's from" is a cop out. If you're spending the money, spend the time to come up with something sweet to say.