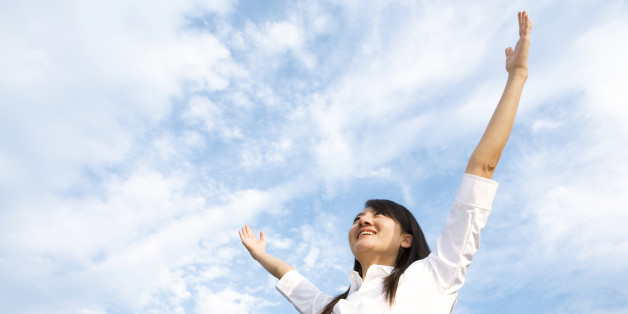 So you're super passionate about something and starting to wonder if you want to take it to the next step. Perhaps make some money off of it or build a career around it. Heck, maybe even be able to live out your passion full-time. We can all dream, right?
Well maybe it doesn't have to just be a dream. I am not advising that you go out and quit your day job today in pursuit of opening your own yoga studio, but you could start taking action in that direction. Or perhaps you want your passion to stay a hobby, but make you a little extra income - you can take action towards that, too.
If you're ready to take your passion from just living inside your head and heart and put it into action, then here are 9 ways for you to get started.
1. Blog It Out
Have you considered sharing your passion with the world? Maybe posting those great recipes you keep experimenting with in your kitchen or sharing all of your great travel tips for amazing foreign adventures? Whatever your passion, whatever your message - blogging can be a great resource for getting your voice out there. It can help people start connecting with you as an expert in this area and it can help you tap into a whole world you might not know exists. It gives people a chance to experience what you have to share and you a chance to experiment with new ideas. One of the best things about blogging is you can spend as much or as a little time as you want. Post daily or post weekly - you get to decide. You get to set the rules. So this can easily be done even if you have a full-time job, a needy significant other, attempts to going to the gym, and more.
2. Start a Meetup Group
Depending on your passion, starting a meetup group could be a great place to begin getting yourself out in the world. This could be a chance to showcase skills you might have, or start building a community, or offer a service. Whatever your passion, having people to share it with is always a great place to start. Meetup is also relatively simple and affordable, making it a win-win.

3. Find a Passion Partner
Going after your passion can be a scary leap to make. Lots of questions, lots of unknowns, and lots of what if's. In these moments wouldn't it be so much more enjoyable to have someone by your side to talk things through with? Or to be able to call on the advice of someone that has the skills you are lacking? And we can't forget about sharing workload burden. Your passion doesn't have to be a solo mission so consider bringing on a co-pilot.

4. Start Small
Your passion might be grand and beautiful such as ending childhood hunger...but that doesn't mean you have to do that tomorrow. Instead you could start by planning a small fundraiser or your very own 5k event. Heck, you could even go as small as starting an email chain where your share resources and ways for people to get involved in the mission. Any small step can make a big impact so don't think you have to jump into the deep end right away.
5. Connect with Others Who Are Doing What You Want to Be Doing
There is nothing like connecting with others who share your passion. Seriously, go try it and you will be amazed how it will start moving you forward. You can learn from them, commiserate with them, hear their epic fails and embarrassing stories, and pick their brain for advice. You might even be able to get some hands on experience to gain valuable clarity about your particular passion before having to make any life-altering decisions of your own.

6. Don't Be Afraid to Ask for Money
Let's say you are at a point where you're ready to take your passion project to the next level. Perhaps you want to publish a book, or open your own food cart, or begin selling great jewelry. You mind need some cash in your pocket to get this off the ground. This is where the love and support of others can come in handy. Start a kickstarter or gofundme campaign. Ask for donations as Christmas and birthday presents. You don't have to be sleazy or greedy about it, but don't' be afraid to share your dreams with others and ask them to make an investment in you.
7. Make Your Full-Time Job Align with Your Passion
Instead of having to choose between your job and your passion, try and see if you can combine the two. Find a job that is teaching you valuable lessons for your passion or even better yet bring your passion into your job. Find a boss that supports this part of your life and who encourages you. Being able to merge your worlds together is one of the most freeing and empowering feelings. This way you will feel secure financially and inspired to move forward in your goals. This might mean your job search takes a bit longer or you have to be a little bit more picky, but it can absolutely be worth it in the long-term.
8. Hire A Coach
Taking on your passion can be scary, overwhelming, and honestly confusing. Sometimes having someone else to help you stay accountable, think through your options, and create strategies for moving forward can be immensely valuable. Coaches are generally pretty action-based and can help you with clarity and accountability. Even better, they aren't going to tell you how you have to do it like a friend or mentor might. I realize you want answers, but at the same point it can be really important to do it your own way and have the space to actually be encouraged to do that.
9. Get Social
Social media has completely changed the game of taking your passion into the world. You can start facebook groups, twitter pages, instagram, and so much more to connect with people who want what you are offering. You can do all of this with a very low cost and low effort if needed. You can connect with people all over the world in the matter of a click. You can build a following, sell products, write for blogs, publish an e-book, and so much more. You want to get your message out there as much as you can. Share with people, network with others, join groups that are aligned with your passion. Don't miss out on all the great value that can live in social media.
REAL LIFE. REAL NEWS. REAL VOICES.
Help us tell more of the stories that matter from voices that too often remain unheard.