Remembrance photography is a powerful way to honor loved ones after they've passed. One particularly poignant series of remembrance photos is striking a chord with social media users this week.
Photographer April Reeves helped 9-year-old Ethan pay tribute to his late father, Louisiana State Trooper Steven Vincent, by taking pictures of him with some of his dad's belongings. While editing the photos, Reeves also incorporated the fallen officer's image.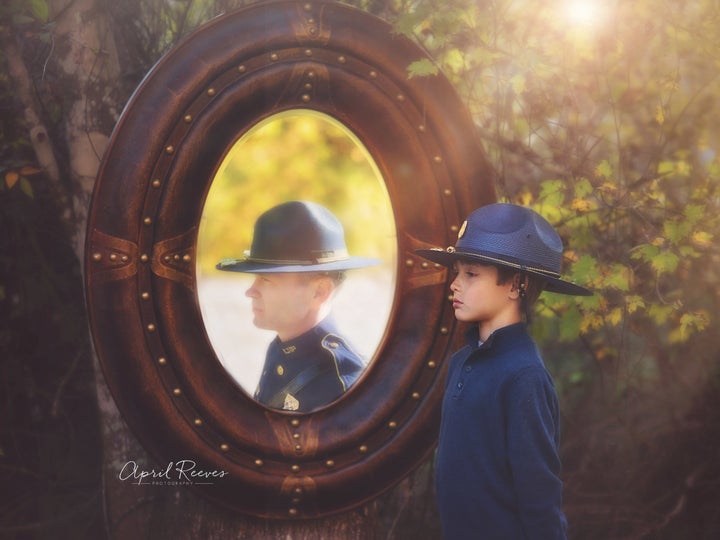 After his passing, Vincent's wife Katherine contacted Reeves about taking some remembrance photos of Ethan with his father's trooper hat and flag. "This was my first time doing a remembrance shoot, but I knew that I had to make it special for them," the photographer told The Huffington Post.
With assistance from the Louisiana State Police Force, Reeves surprised the the family by incorporating additional imagery to represent Trooper Vincent. She said they loved the finished result.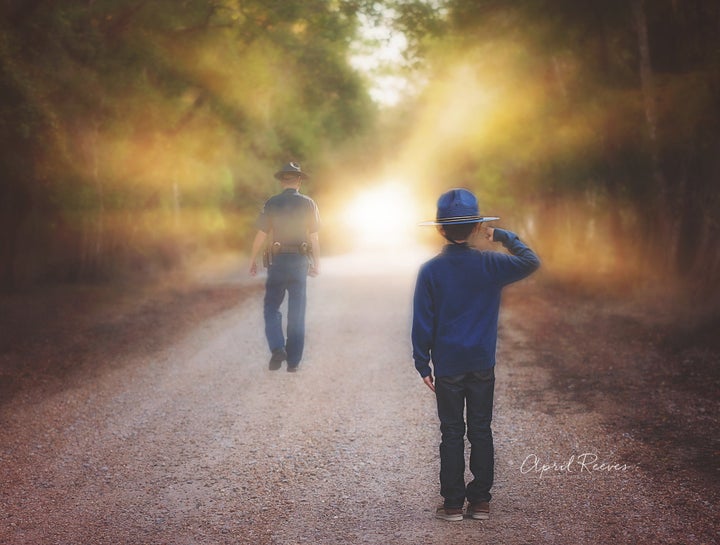 "In the end, I hope that I have given Ethan something tangible in this horrible tragedy to hold on to," Reeves said, adding, "Ethan is so proud to be his father's son, and that is beautiful."
The photographer said it was "an honor" to create these images for the family and spend time with them. During the photo shoot, Reeves and Ethan "laughed, shed a few tears and shared lots of stories," she said.
"All I can say is the Trooper Vincent made a huge impact on his son and the love this family has is amazing to witness."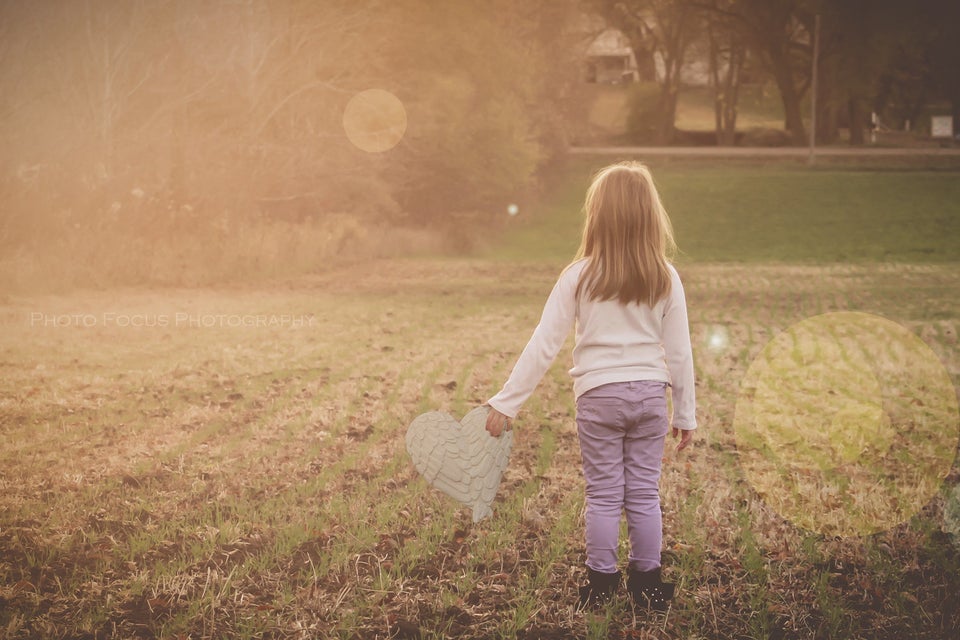 Family Honors Son Through Remembrance Photos
Popular in the Community