If you ever get the chance to visit New York's West Village you may have the wonderful opportunity to run into one of the neighborhood's most enchanting women. At 90 years old, artist and performer, Ilona Royce Smithkin is busier than ever. She walks around in her signature brightly colored get-ups, fiery red hair, and long eyelashes ready to put a smile on the face of any passerby. Like many of her friends, I met Ilona after approaching her walking down the street. I was drawn to her bright colors and sense of freedom and openness. I asked if I could take her photo and we have been great friends ever since.
Ilona has had a long career as a painter and art instructor, painting the likes of the Kennedy children and Ayn Rand. In the last decade she has been performing her brilliant "Yyelash Cabaret" every summer in Provincetown, where she flirts with her audience and sings the classics of Edith Piaf and Marlene Dietrich. Up until last year Ilona could do the splits, telling me, "The last ten years have been the best of my life. I am more confident and comfortable in my own skin."
Here are some inspiring quotes from Ilona Royce Smithkin:
"Embrace opportunities that come your way"
"If you feel a pain think of something light and positive"
"Colors can lift your spirits"
"Be a fighter, challenge yourself, when you decide to do something do it well, give all of yourself"
"If you try to imitate too much, then you look like nothing. Never compare yourself, YOU are YOU."
"Feel beautiful inside and you will be beautiful outside"
"When I move, I mooooove"
"I've always had the same style because it's loose, it's my feeling of FREEDOM... I'm free and I'm open!"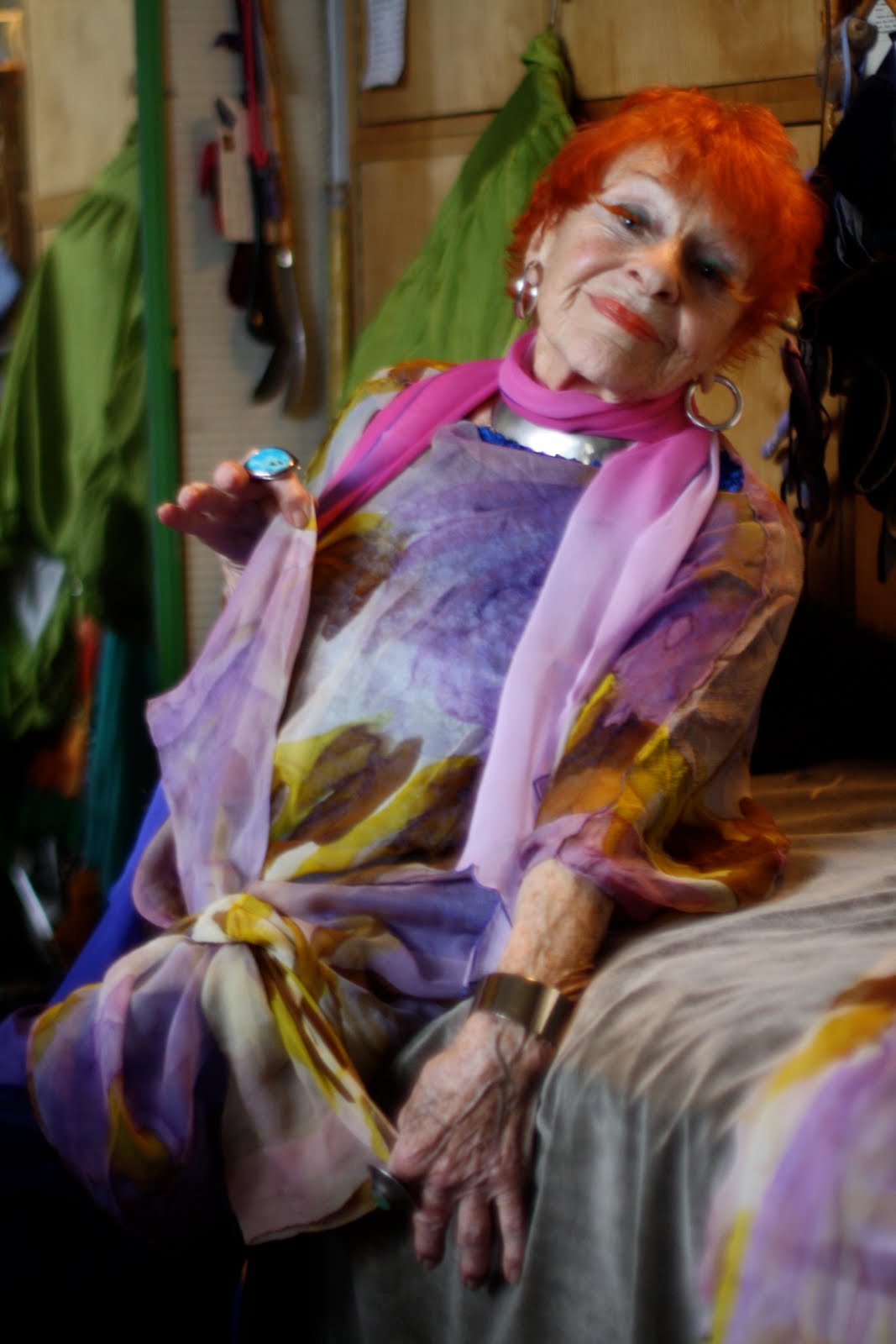 Related