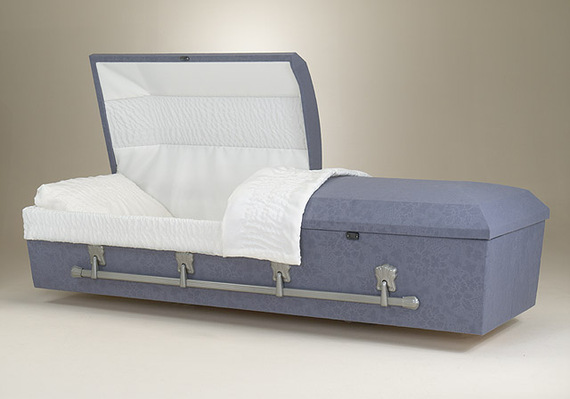 We live in a wondrous age of age-defying wonder. If you've made it to 30, hey, it's pretty much the new 20. Then comes that other big milestone, 40. Have no fear; it's the new 30. For a while now, 50 has been either the new 40 or the new 30, depending upon just how invigorated one can claim to feel when hitting the big 5-0. Even more incredibly, 60 has itself been declared the new 40 as well, which is a boon and a half to folks entering what used to be called the golden years but have now, if the names of vitamins are any indication, been reclassified as silver.
In any case, you may be experiencing some confusion as to how all this will apply to you, as you get older. While it is true that you are as young as you feel, and it is perfectly acceptable to shave as much as 20 psychological years off your actual progression on this planet, it can be comforting to know that, when all is said and done, it's a fairly good bet that 90 is the new dead.
Kudos to the centenarians; they will certainly defy this. In fact, statistics show that they will number a little over 100,000 in 20 years.
These same figures indicate that 6 million people will be over 80 during that same period of time.
Ninety, though, is still a pretty tough nut to crack, so it's probably time we put a general cap on our ability to keep ratcheting down our aging processes and, again, come out and say, for the sake of argument, that 90 is the new dead.
It's not that bad. When you hit 70, you can still call it the new 60 if you want. In fact, a crapload of people have already declared it the new 50, anyway.
And when you make it to 80, you don't even need to shave a paltry 10 years off your age and make it the new 70, no! It's already out there in the mainstream that 80, you guessed it, is the new 60.
One thing is for sure. All this conflation in the world of aging is freaking exhausting. I should think any of us would be glad to kick it, after spending anywhere from 10 to 50 years constantly declaring ourselves the same age as people who are actually going to nightclubs and keeping track of contemporary music. It's a hell of a lot of work to keep aging backwards, so giving up the ghost at 90 should work out just about right.
Yes, 90 is the new dead. Live with it.
More of James Napoli's comedy content for the Web can be found here.
REAL LIFE. REAL NEWS. REAL VOICES.
Help us tell more of the stories that matter from voices that too often remain unheard.