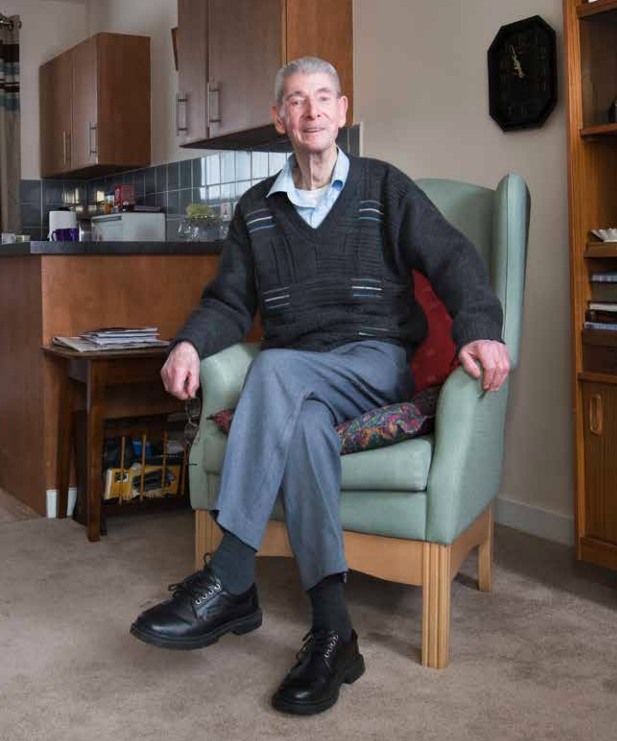 Break out the tissues, folks.
Derek Taylor, a 90-year-old man from London, England, felt lonely and isolated following the deaths of two loved ones. So he decided to do something about it, and now he's sharing his wisdom with the rest of the world.
Taylor created a list of tips, all of which require action, to help him cope. His suggestions were published in a booklet distributed by the Manchester City Council, which seeks to improve life for seniors in the city through an initiative called Age-Friendly. Taylor's heartwarming advice includes:
1. Make an effort to make new friends

2. Join a hobbies club

3. Visit your local community or resource centre and find out what's on offer

4. Learn to use a computer at your local library

5. Seek help from your local social services

6. Consider taking in a lodger or paying guest

7. Use your telephone more often to contact people; don't wait for people to contact you

8. Contact friends and relatives you haven't spoken to recently

9. Make friends with your neighbors

10. Do voluntary work if you are able to
While the internet helps us stay more connected than ever, we're also living in what some might call the "age of loneliness." An estimated one in five Americans lives with chronic loneliness, according to John T. Cacioppo, author of Loneliness: Human Nature and the Need for Social Connection. That can take a toll on health: Loneliness can raise the risk of physical and psychological issues, including heart disease and depression.
One of the best ways to combat loneliness in real time is to take action, which is just what many of Taylor's tips suggest. By reaching for the phone, getting a hobby or building a relationship with your neighbor, you immerse yourself in the larger community around you.
Sounds like pretty sage advice.