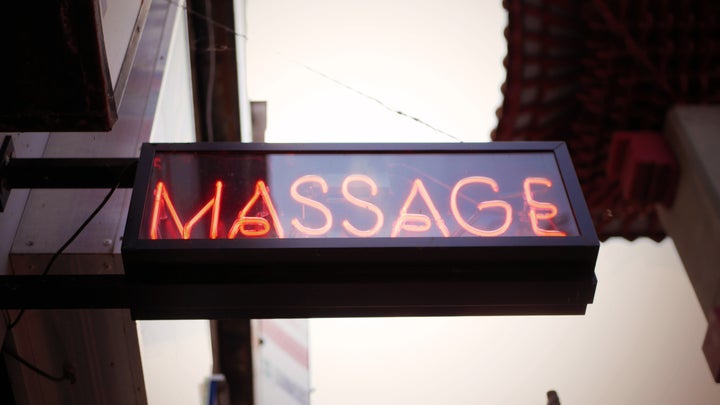 The human trafficking industry is booming, according to a newly released report that indicates thousands of modern-day slaves are forced to work in plain sight in every U.S. state.
The business is so prolific, according to the report, that it's second in prevalence only to trafficking in escort services.
"This is the first comprehensive analysis of these particular businesses," Polaris CEO Bradley Myles told HuffPost. "I don't think anyone had an idea there is that many of them. The sheer volume of these businesses is astounding."
Also astounding are the profits. Polaris' research estimates that these businesses, which more often than not are part of an organized criminal network, generate revenue of about $2.5 billion a year.
Human trafficking expert Kerry Ward said she's not surprised by the number of illicit massage parlors Polaris identified.
"Their methodology is reliable and there's not really an equivalent in my opinion," said Ward, a Rice University associate professor of history whose main area of research is human trafficking.
"It's impossible to get 100 percent accurate numbers ― it's crime," Ward explained. "But I think everybody involved in looking at sex trafficking recognizes that there are unknown victims and that there's probably even more of these [illicit establishments] out there."
"I think it's under-counted," Mehlman-Orozco said. "It's a clandestine crime that's able to flourish because of how they operate."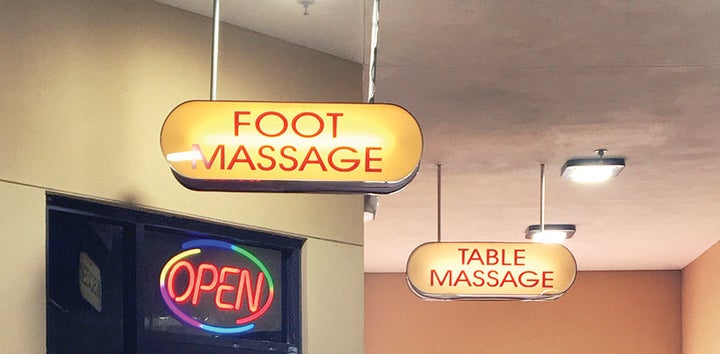 While not every illicit massage parlor is staffed by trafficking victims, many apparently are.
The report indicates that women working in establishments where trafficking occurs are often from China or South Korea. They speak little or no English and are typically in their mid-30s to late 50s. They're recruited to satisfy an apparently increasing demand.
"Women are rarely locked or chained inside massage parlors, but this does not mean they feel empowered to leave," said Esther Lai, a Polaris consultant on survivor experiences. "They are mentally trapped. Traffickers recruit vulnerable women and control them through debt bondage, shame and by manipulating the cultural background they bring with them to America."
Victims reportedly said they've faced violence or the threat of violence and have had travel documents confiscated.
Polaris identified California, Florida, New Jersey, New York and Texas as the states with the highest number of establishments that masquerade as legitimate massage parlors. Instead of providing therapeutic massage services, the illegitimate parlors offer a variety of sexual favors, for a price ― everything from "hand relief" genital stimulation to intercourse.
"There is a very proud, strong, legitimate massage profession, and people across the country love to get legitimate massages," Myles said. "The legitimate businesses are very frustrated that these imposters that have nothing to do with actual massage have weaved their way into the industry and sell sex by exploiting vulnerable women."
The distinction, Myles said, is not always clear. Illicit operations often set up shop in urban business districts, where some will go so far as to secure permits and licenses to conceal what they're doing.
There are indicators that a massage parlor is engaging in commercial sex with potential human trafficking. Some, according to the report, include services priced significantly below market levels, services offered primarily or only to men, locked doors with buzzers, covered windows and evidence women are living at the establishment.
However, not all of them hide. Some have suggestive names or blatantly advertise "Asian gals."
The illicit parlors also provide customers with a built-in cover story for sex-buyers — that they just wanted a massage.
"This type of trafficking is unique, because it's so publicly observable," said Myles. "There's a misconception that these places are harmless, and so they fall lower and lower on the priority list of all the things law enforcement has to deal with."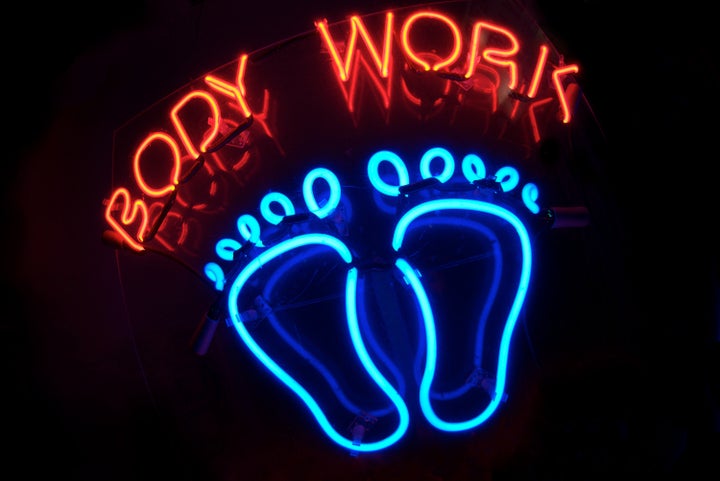 When police do make arrests, according to the report, the workers are often charged with prostitution, but the traffickers and sex-buyers often go free or remain unmentioned in press accounts.
"A lot of the women are working as a subcontractor, so when police come in and catch them attempting to provide erotic services, the proprietor will blame the woman ― 'I didn't know she was doing that, go ahead and arrest her,'" Mehlman-Orozco explained. "Because of deception, indentured servitude and the fear of being deported, the victims typically won't cooperate with law enforcement. Even if the proprietor is charged, they'll plead down to tangentially related crimes, which result in a slap on the wrist."
The bill is aimed at holding websites that knowingly facilitate sex trafficking ― including ones that promote illicit massage parlors ― liable for those crimes. While the bill might sound good on the surface, Mehlman-Orozco said its passage would make it even more difficult to identify and rescue trafficking victims.
"What they don't understand is that even if they get rid of these websites, sex trafficking will still exist," she said. "It will just push these crimes further underground and inhibit the ability of law enforcement to intervene. That is not a fix. The best thing we can do is keep it above ground."
Washington state Attorney General Bob Ferguson said he'd like to see a strategic and coordinated effort between law enforcement, state and local regulating agencies, and community-based organizations.
"We must shift to a victim-centered response, emphasizing our efforts to target exploiters and empower survivors," Ferguson said.
To that end, Polaris is launching a national campaign to enact stricter state and local laws.
"It boggles the mind why this hasn't been done," Myles said. "Since starting this project, we've seen a very positive response from police, prosecutors and [politicians], so there is a hunger out there to approach this problem differently. We plan to spend the next three years engaging states as they improve their efforts."
Myles added, "What an amazing heist they've been getting away with ― $2.5 billion every year ― all the while pulling the wool over everybody's eyes. That's about to change."
People can receive help or report a tip of suspected human trafficking in the United States by calling the National Human Trafficking Hotline at 1-888-373-7888 or by sending a text to Polaris at "BeFree" (233733).
Related
Popular in the Community