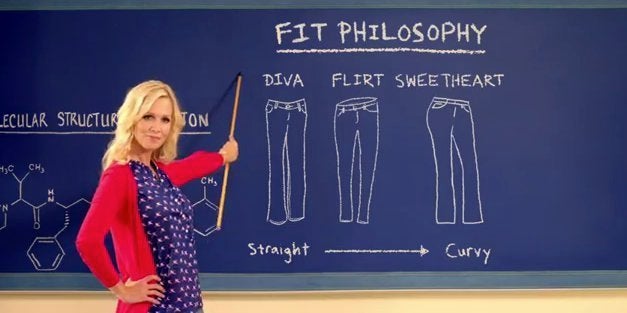 Dying for a "90210" reunion? Just tune in to your TV.
Former "90210" stars Jennie Garth, Jason Priestley, and Luke Perry star in the most recent Old Navy back to school commercial promoting "great-fitting jeans."
As to be expected, Garth, who played Kelly, has to choose between Perry (who played Dylan McKay) and Priestley (who played Brandon Walsh), as her character did on the '90s primetime soap. "I choose jeans. All of them!" she says.
"90210," which aired on Fox from 1990-2000, chronicled the dramatic lives of the students of Beverly Hills High School.
Priestley also starred in two other Old Navy back-to-school commercials, one which co-stars Gabrielle Carteris, who played Andrea Zuckerman on the early seasons of "90210." The ad plays up the crush Andrea had on Brandon in the series. The other commercial? Is a lesson on how to avoid getting "pantsed."
Watch all three "90210" reunion commercials below!