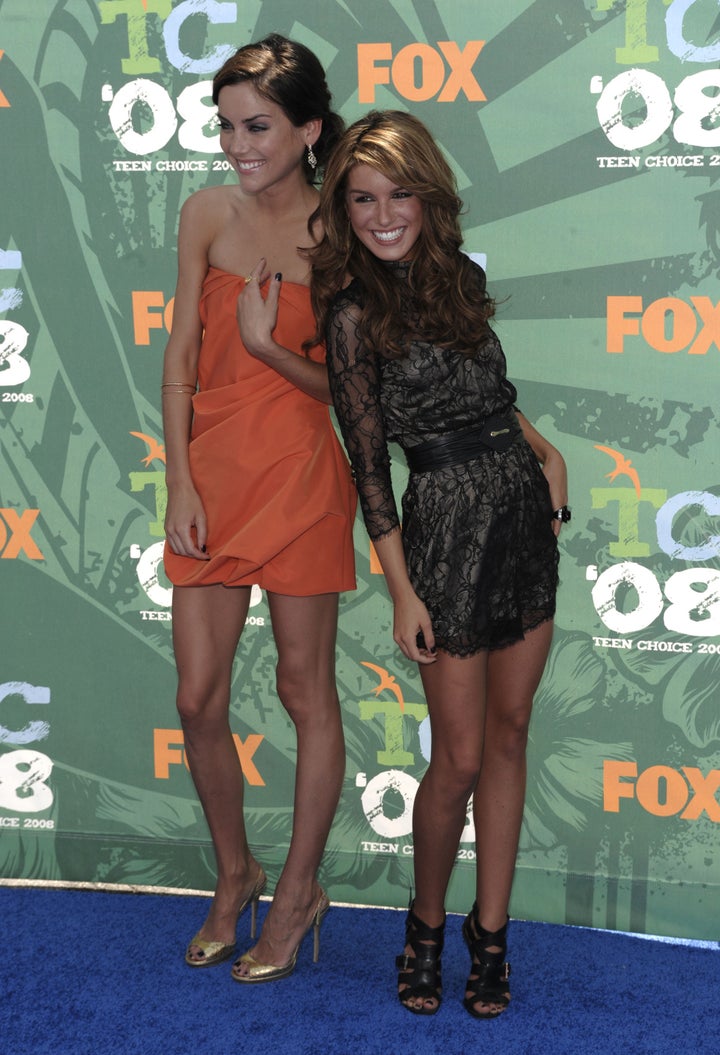 Beverly Hills, 90210 stars Jessica Stroup and Shenae Grimes are so thin that show producers and costars are poised to take action, Us Weekly reports in its latest issue, on newsstands now.
"They want the girls to gain weight," a show source tells Us. "They are trying too hard to be skinny, and it's started to wear on them. It's just not healthy."
Stroup, 21, is 5-foot-8 but weighs 100 to 105 pounds while Grimes, 18, is 5-foot-3 and stands at a mere 90 pounds, Beverly Hills-based weight-management expert Dr. Joyce Peters estimates to Us.