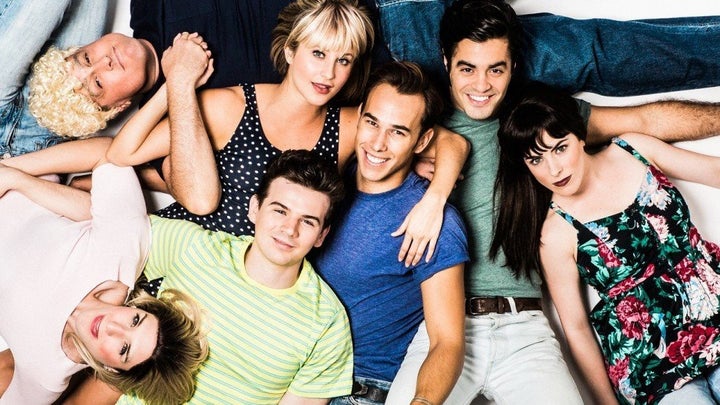 How much drama can a group of 20-something high schoolers take? That's a rhetorical question that the cast of "90210! The Musical!" has a lot of fun with.
Bob and Tobly McSmith are the masters of the unauthorized musical parody with a proven track record of pop culture parodies: "Katdashians! The Musical!," "Bayside! The Musical!," "Full House! The Musical!" and "Showgirls! The Musical!" They've done it again with their snarky, hilarious, take-no-prisoners (especially if your name is Tori Spelling) adaption of the teen soap that aired from 1990 to 2000.
The musical focuses on the series' earlier seasons spent at West Beverly Hills High and doesn't follow a plot so much as being a long string of jokes about the show and its characters, ensuring that regardless of whether you've seen all 293 episodes or just have cursory knowledge of the characters, you can enjoy it all the same.
And nothing is off-limits. From Dylan McKay's ever-present daddy issues, to the embarrassment of having to call ecstasy "U4EA" to appease network censors, and an entire number dedicated to that mostly forgotten character (Scott) who accidentally shoots himself with his dad's gun, the experience boils down to one question ― "Will Donna Martin Tori Spelling graduate?"
Starring Seth Blum, Caleb Dehne, Alexis Kelley, Thaddeus Kolwicz, Ana Marcu, Alan Trinca, and Landon Zwick, the musical honors the longstanding tradition of casting actors in their 20s as teens. Meanwhile, Carmen Mendoza's costumes and Donald Garverick's choreography are both spot-on blasts from the past that may leave audience members with flashbacks from your own drama-filled school dances.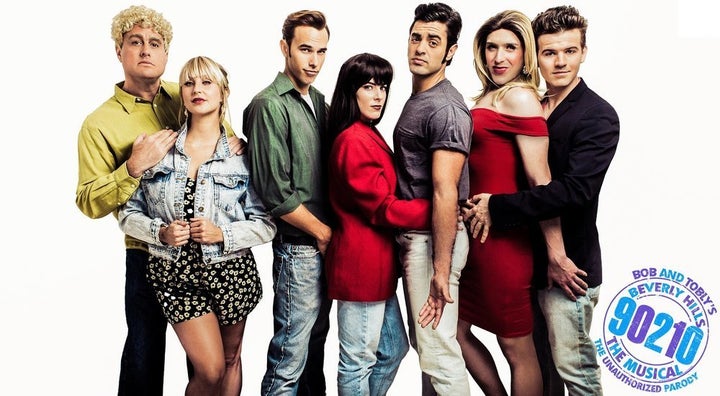 Before You Go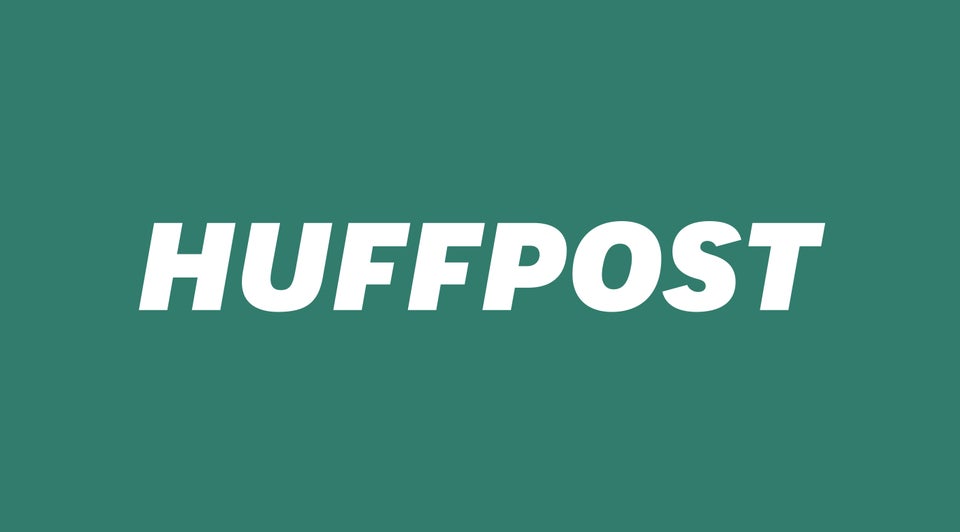 31 Beauty Products Every '90s Girl Will Immediately Recognize
Popular in the Community