By the year 2000, singer Shanice was on top of her game. She was a Grammy-nominated artist with several hit singles and her fourth chart-topping album under her belt, and she had worked with everyone from Babyface to Jermaine Dupri.
So, when Shanice got pregnant at the end of that year, she was thrilled, but had no plans of slowing down her career.
"I was signed to a major label. I was really excited," she says. "I was pregnant, but I had started working on my new music."
When Shanice was five months pregnant with her first child, she and her husband, actor Flex Alexander, flew to New York from Los Angeles to meet with a record label executive about her new music. However, unbeknownst to Shanice, it would be their last meeting.
"He said, 'Oh, I'm so excited about your project,'" Shanice recalls. "By the time I got back to LA from New York, I get a phone call: 'The label's just going to let you be a mom for a while. We're going to let you go.' They dropped me. While I was pregnant."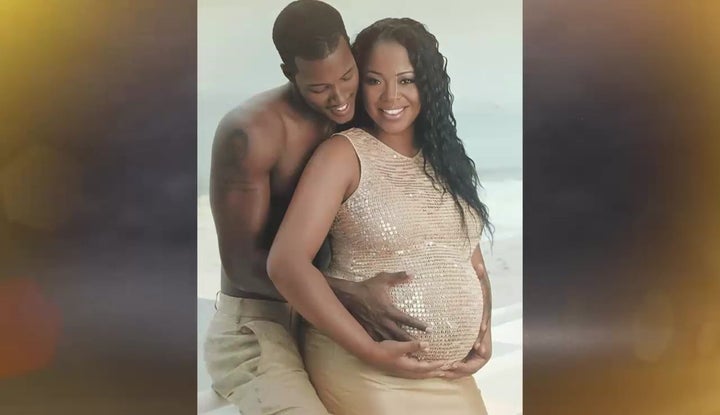 Shanice was stunned ― and confused.
"I guess they thought that people wouldn't like me anymore or I would be out of shape? I don't know what it was. I said, 'No one's going to see me! I'm in the studio recording. By the time I finish the album, the baby will be born and I could keep it rolling,'" she says. "They didn't see it. So I lost my record deal."
From there, Shanice felt things go downhill.
"Everything just kind of stopped for me, suddenly. Then I went into a depression," she says. "I was so proud of my new baby, but I was so miserable because I wanted to still sing."
What made things tougher, she adds, was the public perception of why her career took a turn. 
"People thought, 'Oh, I just thought you just backed away because you had kids and you just wanted to be a mom for a while,'" Shanice says. "I'm like, 'No! I wanted to be a mom and still be a successful singer.' I felt like it was all taken away from me." 
Today, Shanice is a proud mom of two, starring in the series "Flex & Shanice" ― and she's working on a brand new album. She says she's happy to see that attitudes about pregnancy and motherhood have shifted since her own experience.
"Pregnancy is being celebrated now... That's how it should be," Shanice says. "But when I got pregnant, it was like, 'No. This is not going to work.' It was a different time."
Another personal reveal from Shanice:
Calling all HuffPost superfans!
Sign up for membership to become a founding member and help shape HuffPost's next chapter
BEFORE YOU GO
PHOTO GALLERY
Oprah's Book Club: The Complete List