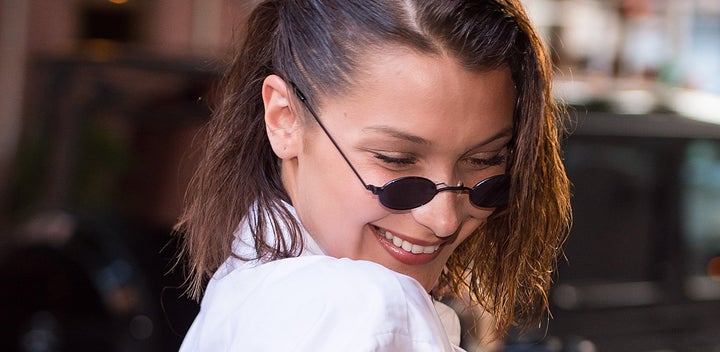 If you thought the resurgence of '90s trends ended with chokers, platforms and Kipling backpacks, think again. Add super small, '90s-inspired sunglasses to the list, too.
You can thank style icons like Bella and Gigi Hadid and Kendall Jenner for bringing these impractically itty bitty bits of eyewear into the mainstream. Leave it to the Hadid sisters to make sunglasses that don't even cover your eyes a trendy must-have.
But if you're in the market for a pair of these throwback essentials, a word of caution. Some of these tiny accessories are less-than-ideal when it comes to providing the kind of protection your sunglasses should have. You'll want to look for sunglasses that block 99 to 100 percent of all UV light (or absorb up to 400 nm UV absorption), according to the American Academy Of Ophthalmology.
HuffPost may receive a share from purchases made via links on this page.