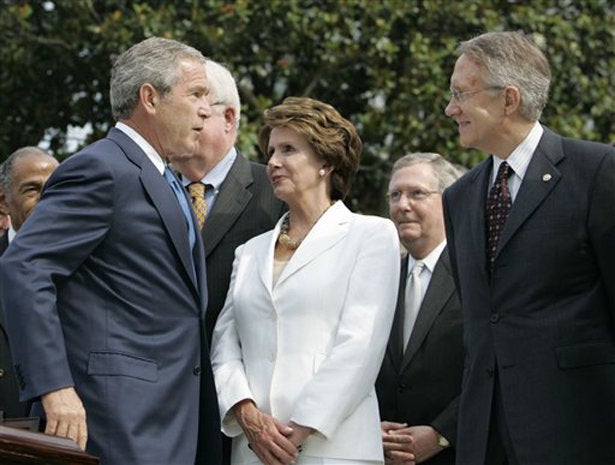 When the Towers fell, we all wanted to help. We spilled out onto the streets to mourn in unison, flooded the relief centers to volunteer and lined up at hospitals to give blood - all hoping for a chance to make a difference. The impulse to alleviate suffering seems inherent in our natures - a primal force. So why does it take a disaster for us to be galvanized into service?
Without a major tragedy to keep things in perspective, a "disaster" is spilling a cup of coffee on our iPad. Yes, I know, that really does suck...but disaster? On the other end of the spectrum, people in war-torn regions seem to take it in stride that their lunch hour might be interrupted by heavy artillery or a co-worker splattered across their falafel. The ability to adjust to circumstances makes perfect sense from a preservation-of-the-species point of view but not so effective in terms of transforming our desire to help into action. Although we lose touch with this instinct, we'd do anything to save a life or help heal a family. And we'd endure hardship to do so. And that's what I saw at Ground Zero.
"110 Stories" grew out of my volunteering in the aftermath of 9/11. Like everyone, I signed up at the relief centers but no one called. So I made cookies and headed down to the WTC recovery site on my bike. Warm Tollhouse cookies are the "open sesame" of police barricades so I got in. Once there, people started telling me their stories -- intimate nuanced stories, which stood in stark contrast to the post-9/11 news coverage of tragic loss and cartoon heroes. I found my new friends' stories important. They told me that sharing them helped them manage their feelings about their experiences. And that made me feel better at a time when tears streamed down my face as often as not.
The magic in helping is that it helps you. So I set out to write a play about what I was witnessing...
"110 Stories" weaves first-person accounts -- selected from hundreds collected right after September 11th -- into a journey that recalls our wounds as well as works towards healing them. It's the human side of history, giving voice to the unsung heroes who experienced 9/11 directly - not just the firefighters and cops but also the ironworker, chaplain, K9 handler, nurse, doctor, photojournalist, chiropractor and the homeless who saved lives that day too. Together, these accounts shine a light into the human spirit -- revealing hope, humor and compassion in the midst of tragedy.
This spirit of service lives on in "110 Stories" -- not just in its words, but also in its founding mission to use art to raise money for charity.
Over the past decade, the support of the acting community has been unparalleled. "110 Stories" has been performed by casts that have included Ed Asner, Ossie Davis, Ruby Dee, Edie Falco, James Gandolfini, Neil Patrick Harris, John Hawkes, Elias Koteas, Mary Stuart Masterson, James McCaffrey, Jay O. Sanders, Tonya Pinkins, Chita Rivera, Susan Sarandon, Stelio Savante, Daniel Sunjata and John Turturro at Geffen Playhouse, The Public Theater, Vineyard Theatre, as part of "Brave New World" at Town Hall and as part of Gideon Productions' "Indivisible" at Grove Street Playhouse.
Proceeds have gone to The Leary Firefighters Foundation, LA Red Cross for Haiti Relief, New York Children's Foundation and Salvation Army. For the benefit reading of "110 Stories" to commemorate the Tenth Anniversary of 9/11, proceeds go to New York Says Thank You Foundation, which sends volunteers to help rebuild after disaster in towns across the US to thank them for helping NYC in our time of need -- another example of pay-it-forward values in practice.
For the upcoming reading to benefit the Tenth Anniversary of 9/11 -- again -- the commitment of the entertainment community astounds me. Our cast of distinguished actors from stage, TV and film includes Stephen Baldwin, Mario Cantone, Billy Crudup, John Doman, Noah Emmerich, Jessica Hecht, Katie Holmes, Samuel L. Jackson, Melissa Leo, Ralph Macchio, Aasif Mandvi, Cynthia Nixon, Vincent Piazza, Jeremy Piven, Andre Royo, Stelio Savante, Pablo Schreiber, Annabella Sciorra, Tony Shaloub, Jamie-Lynn Sigler, Tamara Tunie, Kathleen Turner, Ben Vereen, Merritt Wever and Frank Whaley.
The producers have been working tirelessly for months. Tony Award-winning Jennifer Maloney of Awaken Entertainment has harnessed her staff and pulled consecutive all-nighters all month to make this week's readings happen. Ryan Heil, Samira Qureshi, Cori Silberman and Stelio Savante are doing all they can too. And two-time Tony Award-winning Gregory Mosher is directing.
We are doing the impossible on a shoestring budget to optimize fundraising for New York Says Thank You because ten years ago, New Yorkers did the impossible -- we came together united by a single vision -- one based on helping our fellow beings.
"110 Stories" aims to preserve that moment, bottle it up and spray it into the air of Skirball Center for The Performing Arts at NYU on September 8th and 9th -- so we leave the theater ignited in that shared purpose as we look south to two beams of light, pointing to the heavens. "110 Stories" preserves the real 9/11 we should "Never Forget" -- how when confronted with the reality of death, we remember to savor the beauty of life.
Calling all HuffPost superfans!
Sign up for membership to become a founding member and help shape HuffPost's next chapter