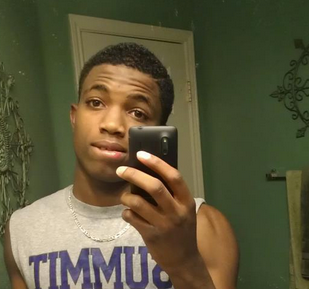 A leaked dispatch audio provides more clues into the killing of an unarmed, black Texas college student by a rookie cop still in training.
Christian Taylor, 19, was killed by Arlington officer Brad Miller early Friday morning. The story the police told in the immediate aftermath had Taylor attempting to burglarize a car dealership, while crashing his car through the shop window. Once police arrived on the scene "a struggle ensued" and he was fatally shot.
A police reform activist who goes by T.K. Connor first obtained the audio from a source within the hacktivist group Anonymous, he told The Huffington Post. He posted the audio on YouTube, with his own annotation, and provided a full copy to HuffPost.
"I just saw a guy in the building that has a hat on, a straw hat," an officer can be heard saying four minutes and 22 seconds into the audio. (Taylor had dyed blonde hair on top.)
"Whoa, we got shots fired!" an officer says just seconds later.
"Make sure they're called, make sure they're called!" a panicked voice, presumably of the shooter, can be heard saying.
The officer made no indication of a struggle.
The Arlington Police Department told The Huffington Post they have not released the audio file and "cannot speak to the validity of this video or source." They added that "It's possible that someone obtained portions of the audio from a police scanner website." (UPDATE - August 10, 15: Arlington police released what they say is the full, unedited dispatch audio, to counter a claim that Connor made elsewhere, that Taylor was shot within a second of police spotting him.)
A medical examiner ruled Taylor's death a homicide, citing "gunshot wounds to the neck, chest and abdomen,"
ABC reported.
At a press conference Saturday night, Arlington Police Chief Will Johnson said audio and video of the incident wouldn't be released until all statements have been made, which could take between 7 to 10 days.
Surveillance video given to NBCDFW by the dealership shows Taylor jumping on a car and trying to pry off the windshield. What his intentions were will never be known, since he was killed a short time later.
Officer Miller graduated from the police academy in March, and was still in the midst of finishing a 16-week field-training program, the Fort Worth Star-Telegram reported. Miller was with his training officer at the time of the shooting.
On a Twitter account that appears to belong to Taylor, messages talk about being afraid of dying young, and feeling a lack of safety around cops.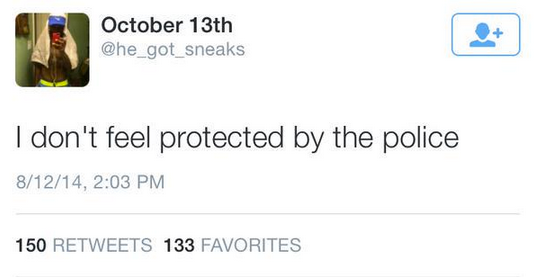 Popular in the Community